A resounding yes to this question. Door awnings come in various sizes, styles, and colours to complement the outside of any house or company, making them an excellent investment. Awnings for doors come in a wide variety of brands on the market today.
In addition to cloth door awnings that come in various colours, there are also fixed door awnings that stay in place. In addition, retractable awnings are available from a wide range of manufacturers. Then, how do you decide which to put in your house or business? Make an educated selection based on the facts and advantages of each kind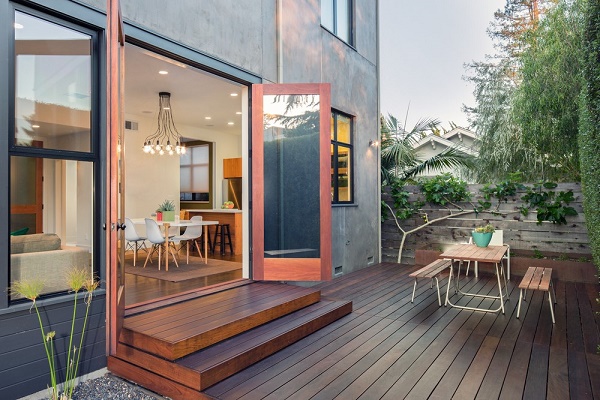 Advantages of Door Awnings
Much like the more oversized awnings for houses or outdoor eating spaces at companies, door awnings provide similar advantages on a smaller scale than their larger counterparts.
Different Frames
Installed at an angle, door and window awnings allow rain and snow to slip off. You can keep the summer sun out of your rooms by shading your doors and windows with the angle. Because of this, you'll have less to spend on your air conditioning during the hottest months of the year. It also has the added advantage of extending the lifespan of your air conditioner, which may be costly in the long run if you have to repair components or install a new system.
In your own house, door awnings may also keep you safe.
A door awning can keep you dry while you struggle to unlock your front door to go inside with parcels or groceries when it's raining hard. When it's raining, passersby may seek shelter beneath your door awning. Your customers may glimpse inside and decide to come in for a peek around or a bite to eat while the rain is still coming down.
As a result, installing a door awning professionally may be profitable. For companies, door awnings may be customised with a logo or the name of the firm so that clients can quickly locate your establishment. Nowadays, almost everyone uses a GPS device to navigate their way about, but it's much easier to locate a company when the name of the establishment is clearly posted above the front door.
A door awning that is bigger than the size of your door might be used in your house.
For example, a huge door awning over your back entrance that stretches to partly cover your patio or deck may generate a lot more usable area all year long. In the case of sliding glass patio doors that contain a lot of glass, this is a great option. This will allow you to party and relax with friends and family in a shaded area without the harmful effects of the sun's rays.
UV Ray Resistant
The entrance doors of many contemporary houses and businesses are made almost entirely of glass panels called lites or completely transparent doors. These are stunning and may be created in a wide range of designs and sizes.
Glass panes in commercial and residential areas are frequently the same, although there are numerous variants, such as storm doors with two panes of glass at the top and bottom. When the weather is pleasant, you may open half of the window and let in fresh air via the screen.
Double doors with vast panes of glass and ornate metal decorations on the interior of the panes of glass may also be available. No matter how you slice it, a lot of glass means a lot of scorching summer heat. No matter how big or fancy your front door awning is, it will keep the sun out of your rooms, preventing them from overheating and wasting money on your utility bill.
Your house and office furnishings are protected from the damaging effects of UV radiation thanks to various varieties of awnings. You'll have to replace your flooring, wall art, and furniture much sooner if the sun is beating down on them via a window or door instead of an awning since they'll become brittle and dry. Discover the most fantastic match for your scenario by reading on.
A wide variety of shade structures are available.
Awnings are among the most frequent and oldest forms of shade structures. When it comes to the most basic awning design, it is just a piece of cloth held up by a frame meant to shield people from the sun. However, if you're thinking of constructing an awning at your company or house, here are some things to keep in mind.