A bathroom with a good layout can make all the difference in the way your household functions. Making the most of the available space will create a comfortable bath that meets all your needs.
Take the time to consider what is important and don't be intimidated by the mere idea of having to plan the best layout. No matter how large or small, a smart layout will take advantage of every available inch of space and give you the best results.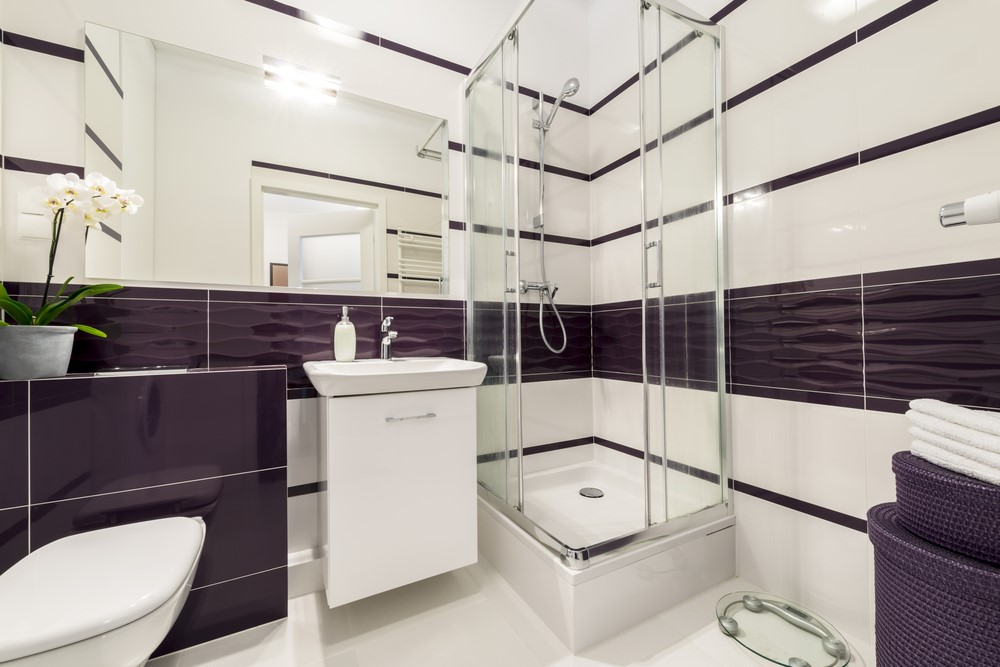 Toilet
A large space will allow you to build a separate cubicle for the toilet if privacy is what you seek. Although if you go that route, keep in mind that your space will look considerably smaller with the added wall and door.
Otherwise, you will get a certain amount of privacy simply by placing the toilet in such a way that it is not in a direct sightline when opening the door. Move it besides the vanity to allow for some privacy.
Vanities
Master bathrooms generally call for two sinks. But, are they really what you need? Do two people always get ready at the same time? It might actually be better to perhaps have a makeup station and only one sink.
Think about the needs of the people that will be using the bathroom and plan accordingly.
Good lighting above the sink and makeup station will further enhance the look of the space. Sconces placed beside the mirror will produce less shadow on your face as opposed to a single lamp placed above the sink.
Freestanding tub
Do you enjoy pampering yourself by spending some alone time in a deep tub? Or would that be wasted money and space? Once again it is important to take into account which elements are essential for you and which ones can be set aside.
Jetted tubs are either loved or underused, and some of them need a big footprint. Is that what you want or would that space be better utilized for something else? Experts agree that as long as the home has one tub, it should be fine for resale purposes.
Wet Walls
A wet wall refers to walls that contain plumbing pipes. The more wet walls you include in your bathroom layout, the higher your budget will need to be.
If your budget allows for only one wet wall you will have some limitations when it comes to designing it.
Extra Storage
If you have a large number of towels or bathroom and beauty supplies, it may be a good idea to incorporate storage into your bathroom layout.
Consider how large a shower you need and whether you can steal a foot or two to build some storage. It could be as simple as some shelves with decorative baskets on each or a full-on cabinet with doors, depending on your budget.
A successful bathroom design or remodel is the result of having thought strategically about the design and upgrades you can or are willing to make. Your new bathroom will definitely not go unnoticed but it will also add value to your home when you go to sell it.  
If you are considering doing a bathroom remodel reach out to your experienced bathroom remodeling contractor and get the best layout for that much needed upgraded space in your home.