Sleep is an important factor that decides whether your day will go alright or not. If you wake up feeling refreshed and energized, then functioning and working will be an easy task. On the other hand, if you're likely to toss and turn at night, your entire day could feel like a provocation.
You will be irritable, fatigued, and most probably want to drink coffee all day. A good mattress is imperative for a night of quality sleep, not just a good one, but a great one. Thus, finding the best mattress for you is a must if you want to improve your sleeping experience. 
But out of all the mattresses available today, finding the best one can be hard. Fortunately, now more than ever, buying a mattress is simpler, with plenty of online companies selling high-quality mattresses and transporting them straight to your door.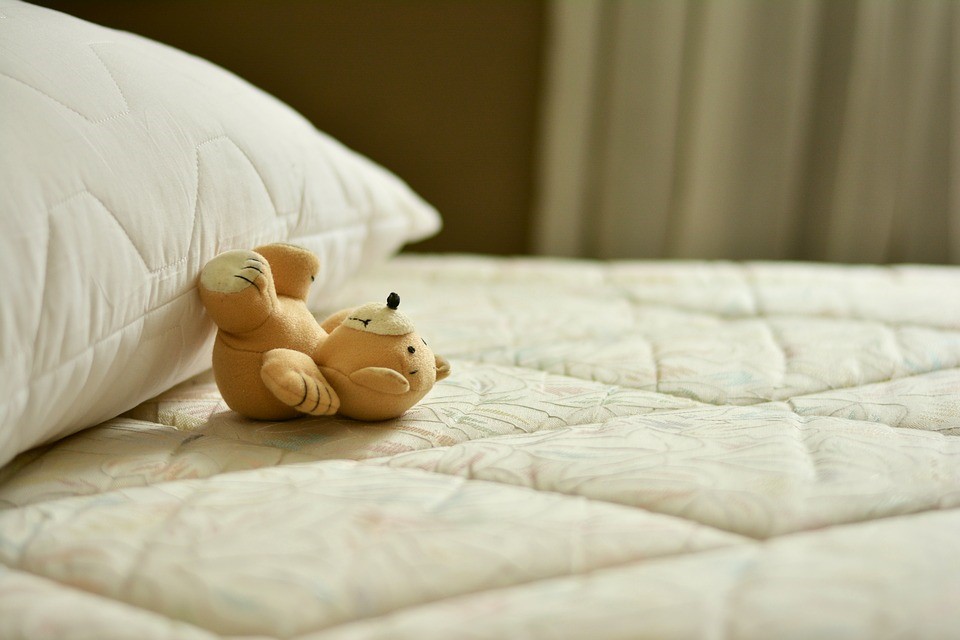 Below are three of the best online mattresses you may want to consider.
The Purple Mattress
This online mattress is very well-known and popular among users, and for an excellent reason. The Purple Mattress is very comfortable, which is perfect for all body shapes and kinds of sleepers.
Each layer of the mattress works hand-in-hand to give users a customized comfort and relaxing experience every night. The top layer (comfort stretch) is breathable and malleable. Thus, you can undoubtedly feel every bit of lush comfort.
Underneath the top layer is the smart comfort grid. This layer is scientifically designed to be adaptable under pressure points such as your hips and shoulders. At the same time, it's firm and rigid under your other body parts.
As the company says, firm wherever you need it and soft wherever you want it. The next layer is comprised of responsive support coils that additionally help the comfort grid in further durability and relieving pressure.
What's more, the mesh-based side panels of the mattress allow airflow to move across your mattress. Thus, keeping it cool throughout the night.
Moreover, the customer service of Purple is top-notch. And you can benefit from free shipping and returns, a 100-night trial, and free old mattress removal, and in-home set-up. Read other mattress reviews of this product to know more.
Casper's The Essential Mattress
What sets this mattress apart from the others is its comfortability, durability, and hassle-free set-up, making it an excellent choice for all your sleeping needs. The Essential Mattress by Casper is ideal for stomach, side, and back sleepers.
Additionally, the mattress consists of three foam layers for optimal body comfort. The first layer is extremely soft and designed with breathable material to prevent sweat. On the other hand, underneath the top layer supports pressure points and cradles curves, and thus, minimizing pain.
Lastly, the third layer is known as the base layer, reinforcing the other layers to aid you in resting better. The structure of this Casper mattress means that among all the memory foam mattresses available online, it is quite firmer compared to the other models you will find.
However, memory foam layers are not the best advantages you will get out of this mattress. The Essential Mattress has an extremely durable cover that is made to hold out against wear and tear.
What's more, its charcoal color effortlessly conceals leaks, if you often drink beverages or water in bed. Do you need assistance with the mattress set-up? Well, the company has your back. Casper offers free in-home assembly of which their staff will deliver the mattress straight to your door, assemble any products that need set-up, and take out all the packaging once done.
That said, you can make use of your bed immediately. Another thing, the ten-year limited warranty of Casper, promises ten years of good sleep and has a bearing on some defect cases, like deterioration.
Avocado Green Mattress
Are you bothered about your environmental footprint? If yes, then the Avocado Green Mattress is the perfect pick for you. This eco-friendly mattress is made to hold out against wear and tear with heavy-duty handles and ergonomic support coils.
The support coils help with body balance and proper spinal alignment. Additionally, the coils are strategically arranged to cut down motion transfer. Thus, you can move easily on the bed without pain. Moreover, moving the Avocado Green Mattress is relatively simple with the robust handles.
Takeaway
Buying a mattress can be a nightmare, especially when you don't know where to start. Also, choosing the wrong one could make your backache or cause bad dreams.
Luckily, you can now shop for a mattress online as there are many surfacing online mattress companies that offer quality products and can deliver them right to your door. However, with plenty of options to choose, how can you determine the best mattress for you?
Before you splurge on an online mattress, consider the bed size, firmness, and warranty.
Author's bio:
Analisse Wethers is a seasoned freelance writer who specializes in health and lifestyle. She is also an urban health program mentor. In her spare time, she enjoys yoga and photography.