A wooden fence adds value to any home. Wooden fencing has been preferred over vinyl or aluminum due to its aesthetic value. There are many reasons why homeowners install a wooden fence. Among many are its attractive appearance, noise reduction, security, and privacy.
It is important to note also that different types of wood come with different characteristics. Your selection of the best wood type to use is often dependent on your interests such as your budget, the wood's durability, appearance, and rot resistance.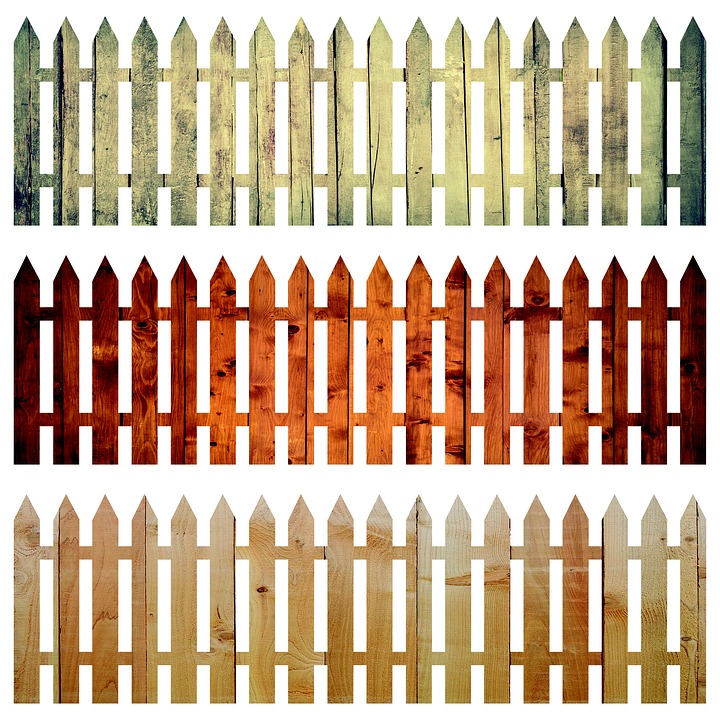 Selecting the best wood for fencing
Homeowners are often stranded on which type of wood they should use. Well, there are some criteria you should consider such as your budget, climate, and the duration you expect to stay in the same home. Here are some criteria to consider when selecting the best wood to fence your home.
What is the weather in your local area?
It is important to consider the local weather when selecting wood type to use to fence your home. For example, people living in rainy areas are likely to consider different wood types as compared to people living in dry areas. This also applies to people living in frozen areas as compared to people living in areas that don't freeze as much. Weather fluctuation is also an important factor to consider when selecting a wood type. Selecting appropriately according to the weather type will increase the longevity of your fence considerably.
How vulnerable is the wood to insects?
Another important factor influencing wood type selection is its vulnerability to insect infestation. Wood types with a natural repellant to insects are preferred especially if they are not pressure treated. Failure to do so results in termites eating and feasting on your fence eventually causing rot and premature falling apart.
What is your budget for the project?
If you intend on not changing homes for a period lasting over a decade, It is a good investment to buy more durable, sturdy, and long-lasting wood. Although repairs may be done once in a while, chances are that within that period you will not need to replace the wood fencing. On the contrary, if you plan on sticking around for a longer time, long-lasting wood may not be a worthy investment.
On average, wooden fences can last between a decade and thirty years depending on the wood type, maintenance, and installation. It is therefore very important to do proper research and consult with fencing companies. This is so that they can advise you on the best wood type to use for your unique conditions.
Resources: https://homegardenguides.com/fencing/wooden-fence-cost/
Best types of wood for fencing
There are many wooden fences types. Each has different style flexibility, cost, and lifespan. To realize the fence of your dreams, the first thing to do is to select suitable tree species. Here is a list of the most popular wood fences.
Cedar
Although cedar is a softwood, it makes a very log-lasting fence. On top of that, cedar has a natural chemical that repels insects and resists rotting. This makes cedar very durable.
One disadvantage of cedar is that it is quite costly when compared with other wood species.
Red Cedar
Red cedar makes one of the most appealing and beautiful fences. Additionally, it is naturally durable and sturdy. Red Cedar possesses natural oils that repel insects and mildew. This makes Red Cedar perfect and convenient for outdoor living.
One disadvantage is that Red Cedar can be a problem to asthmatic homeowners due to its natural scent.
White Cedar
White Cedar is a durable and strong material that is convenient for fencing. It is easier to install as compared to Red Cedar because it is lighter than Red Cedar. More so, white Cedar is resistant to insect attacks and decay. It also works well with adhesives.
One disadvantage of White Cedar is that it is soft. It, therefore, does not work well with nails. Another disadvantage is that it affects people who have respiratory problems due to its cedar smell.
Oak
The fact that Oak is hardwood makes it create very strong fences. It also has a natural appeal due to its unique light color and wavy grains. White Oak fencing is the most preferred in the US. Although it is averagely priced, it becomes costly when it comes to its finishing.
One disadvantage is that although it is weather-resistant, it easily wears down over time.
Pine
Pine is one of the most affordable fencing options. It is a tough softwood that is very easy to work on. When Pine is treated, it is easy to stain and paint on.
One disadvantage of Pine is that it gets damaged with ease.
Composite
Composite is considered the most long-lasting fencing material. With very little maintenance, it can last over thirty years. It also comes in a variety of colors and styles.
Some of its disadvantages are that it is more costly as compared with other wood types and that it fades with time.
Black locust
Black locust is popular for decay resistance and strength. It can be argued that it is the most long-lasting fencing wood. More so, it resists easily damage that is caused by unfriendly weather conditions.
Its disadvantage is that it is very costly.
Western Red Cedar
Western Red Cedar is preferred by most homeowners. It is flexible with colors, rot-resistant, insect resistant, and very durable.
Its downside is that it is costly as compared with other softwood types.
Douglas Fir
Douglas Fir makes a very sturdy softwood fence. Apart from having an attractive fragrance, it is resistant to insects and decay. More so, it does not need staining or painting.
One drawback is that it is very expensive.
Bamboo
Bamboo fences are very durable, long-lasting, and beautiful. More so, it is resistant to weather fluctuating between heat and snow. Bamboo absorbs excess carbon dioxide and hence it is very good for the environment.
Its drawbacks are that it's costly and not applicable to every climate.
Hardwood
Hardwood as the name suggests is the most long-lasting outdoor wood. It is very dense, hard, and extremely beautiful.
Its drawback is that it is not environmentally friendly to cut down hardwood and that it is very expensive.
Summary
In summary, it is your choice to select the best wood type that fits your goals and desires. You are spoilt for choice!