It is not rare for homeowners to concentrate all of their efforts on a home's interior design and overlook the house's exterior entirely – and it is a mistake. First of all, it is because your home's exterior needs as much attention and maintenance as its interior. Secondly, because taking care of curb appeal allows you to increase your home's overall value.
Besides, it makes it look cozier and inviting both for your guests and potential buyers. In this article, you will find nine ways to boost your house's curb appeal, ranging from replacing the mailbox, sprucing up your garage door, and adding outdoor lighting to repainting the front door, adding some potted plants, and pressure washing your driveway, among other things. Read on!
Add a Pretty Porch
The first thing you can do to make your home's exterior more appealing is to add a porch. There are many types of porches, so you have a lot to choose from, including gable, open front, and covered front porches. Decide on the style you want and build it with attention to detail. A well-built porch will not only look good but will also increase your home's curb appeal by making it more inviting.
Paint the Front Door All in One Color
A house is often judged by its front door, and a stunning entryway can indeed make a big difference. However, there are times when this door comes in different colors or has a pattern, which does not really look good. To get rid of the confusion, paint it all in one color. This way, you will create a clean, polished look that will instantly make the entire house's exterior more appealing.
Upgrade Your Garage Door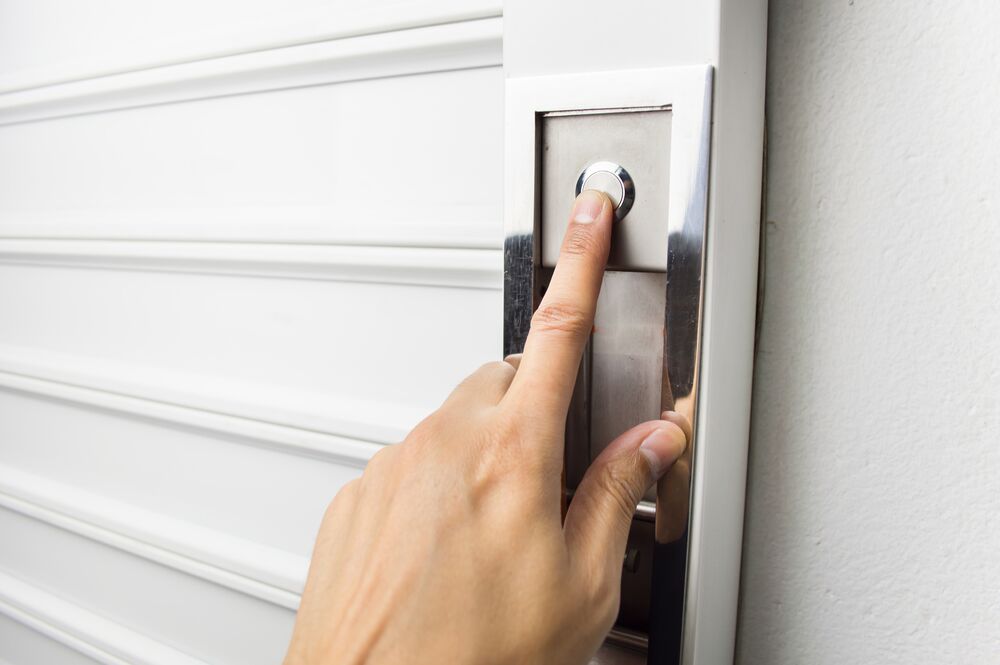 A garage door that looks old, dirty, and non-functional does not add much appeal to your house's exterior. In fact, it can even ruin it, so it is a good idea to replace the door with a new one that comes in a color that complements your house's exterior. It will not only look good but will also increase your home's curb appeal by giving it a unified look.
Still, if your garage door is relatively new, you need to inspect it to determine if any repairs are required – such as overhead door repair or rollers replacement. Regular maintenance will allow you to not only eliminate major repairs in the long run but also will extend its service life, increasing your home's value.
Get a New Mailbox
Your mailbox is probably the first thing people see as they approach your house, and it can be the difference between someone wanting to come inside or not. If it is boring or looks old and dirty, chances are they will go away without even bothering to knock on your door. Replace it with a new one that looks good and works flawlessly, and make sure that this one comes in a nice color scheme that matches your house's exterior.
Add Outdoor Lighting
It is always nice to come home to a well-lit house, especially when it is dark outside. If you do not have any outdoor lighting yet, you should consider adding some. You can add wall-mounted lights to your front porch or a spotlight to your driveway. This way, you will add some light to your home's exterior and make it more appealing.
Choose the Right Landscaping Grass
Your lawn is the first thing that people see as they approach your house, which is why it needs to look great at all times. If you have noticed that your lawn needs some attention, there are plenty of ways to improve it.
Your lawn could use some maintenance, and some green grass would do wonders for it. For instance, you can spread some fertilizer and seed it with a new grass seed mix. It will make it greener and thicker and will instantly boost your home's curb appeal.
Consider planting some ornamental grass for your landscape. Depending on the type of grass you choose, you can get a perfectly manicured yet intriguing lawn that looks good all year long. Also, this type of grass is low-maintenance and easy to maintain – just mow it regularly if you need to keep it short or leave it alone if you want a long lawn instead.
Keep Your Plants Well-Watered
If you have potted plants in front of your house, then you need to make sure they are well-watered all year long. This way, they will look healthy and green and will not attract pests or weeds. Also, having plants around your house is a great way to increase its curb appeal because they make it look more inviting and homey.
Give Your Driveway a Pressure Wash
Your driveway is probably one of the first things visitors notice when they approach your house, which is why it needs to look as good as possible at all times. One easy way to do this is to pressure wash it every now and then. It might not be the best idea for a concrete driveway because you might damage it, but a regular asphalt driveway can easily withstand the pressure of high water flow from a power washer.
Replace the Trash Cans and Litter Boxes
Old and dirty trash cans and litter boxes are not only unsightly but can also make your house's exterior look unkempt and messy. Whenever you notice that they are damaged or are simply too old to use anymore, replace them with new ones that come in a color that complements your house's exterior. Also, make sure they are clean at all times – this way, you will avoid attracting unwanted creatures like flies that might spoil your home's curb appeal.
In Conclusion
Curb appeal is all about making your home inviting and comfortable. It is not only for those who live there but also for potential buyers, so you need to make your house look good to increase its value.
If you want to get rid of the clutter and make your house more appealing, consider adding a porch or a new landscaping grass. Also, repainting your front door a color that matches your house's exterior will do wonders for it. So will painting your mailbox, replacing the garage door, and upgrading your outdoor lighting.