A beautiful and grand-looking house is not exclusive to the elite and wealthy. Knowing a few tips and tricks up your sleeve will definitely help you with improving your house's aesthetics without intentionally putting yourself at risk of bankruptcy.
Take note that some jobs are better off left with the professionals such as reconstruction, any electrical repairs, and aerial installations. Trying to do them may lead to irreparable damage that results in bigger expenses in the future.
Given the state of our economy right now, it is not uncommon for homeowners to DIY (do-it-yourself) some simple house improvements instead of hiring professionals to do it for them.
Your house should not suffer just because you are on a budget. It may take some effort and a little getting used to but DIY-ing some house improvements will give you a certain level of self-satisfaction that you won't get if you hired someone to do it for you. 
Likewise, you will be able to save up hundreds if not thousands of dollars. Hiring professionals to simply paint a wall or two could cost you an absurd amount of dollars.
This is an unnecessary expense that you can easily waive by asking a friend or family to help you with it. Some families even use this as their bonding time with their kids. Provided, of course, that they wear safety equipment!
Here are some DIY House Improvements For Homeowners (like me!) who are on a budget.
Wall Repainting
Painting walls is definitely one simple task that you can't go wrong with. As long as you have the proper equipment and you don't touch the wet paint then you're good to go. It is best to remove all of your furniture when repainting so you can work without having to worry about getting paint on your furniture.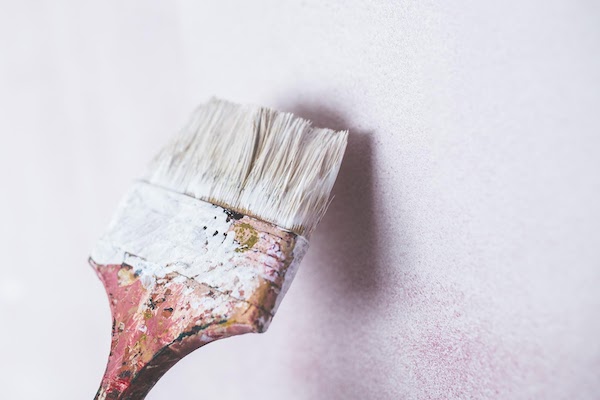 Some find painting as an enjoyable activity especially when repainting their own rooms. Many even choose to be creative by going abstract painting on their walls and just going to town with heir paintbrushes. This will also allow them to have a fun time while doing a chore that many find hard to do.
Concrete Countertop
For those who inherited their house from their parents, one part of the house that usually gets ignored during house renovations are the countertops. Ironically, this is one of the most used and most visibly seen parts.
A DIY concrete countertop will definitely give your countertop a glossy finish that can mesmerize your visitors. Unbeknownst to them, this DIY concrete countertop cost you only a few dollars.
All you need is a wooden base, concrete, carnauba wax and a sealer and you're set. The result is definitely stunning.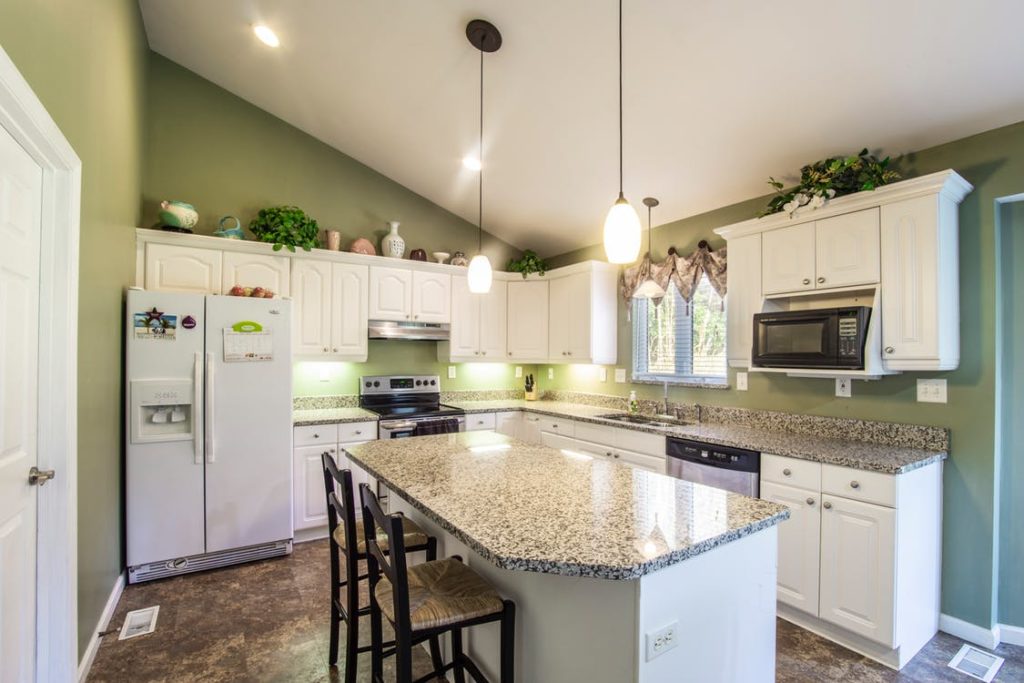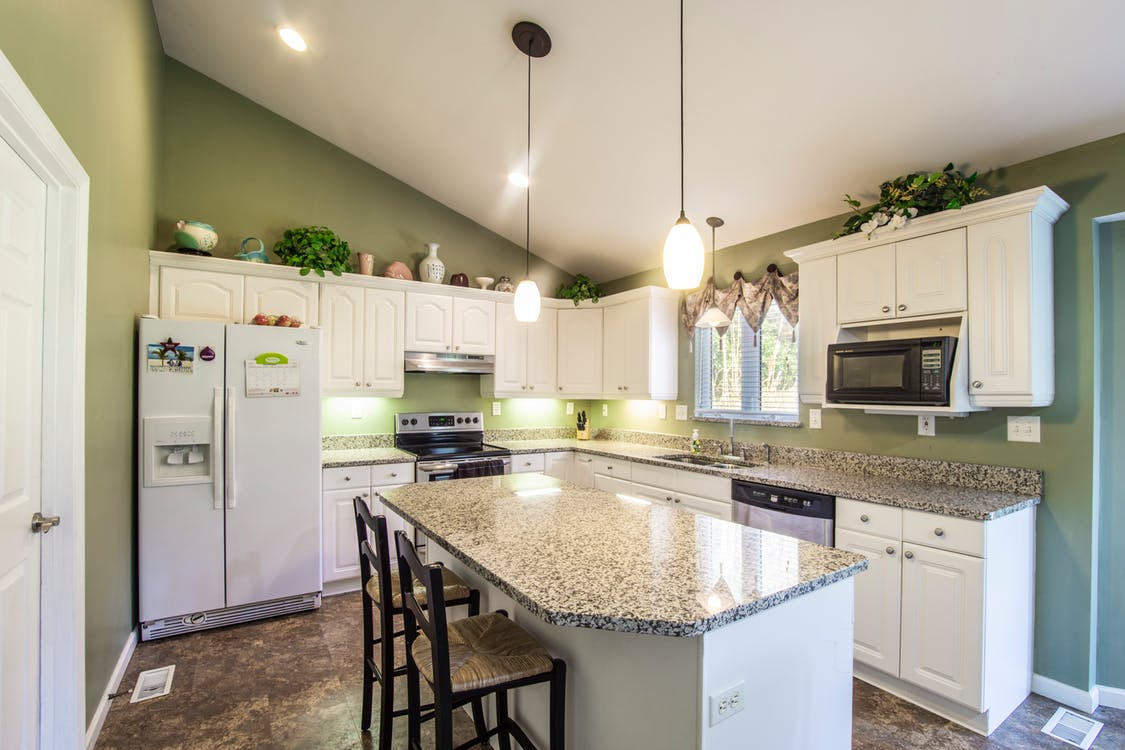 Add Wallpaper (BUT ONLY ONE WALL!)
You read that right. 2020 is the year when the wallpaper makes its return back in the homes of most Americans. Phased out because of their rather simplistic designs, wallpapers are now back and most probably here to stay.
You can easily buy wallpapers almost anywhere but we suggest you buy some quality wallpaper. Don't worry about the cost as you only need to buy for just one side. 
Why one side? Well, a fully wallpaper-ed house will cost you a lot of time, energy, and most especially money. By doing one side, you add design and character into your house. This is perfect for homes where they have bare-empty walls.
Wall Stencils
If you don't want wallpapers then you can opt to use wall stencils instead. With wall stencils, you can also choose where you paint, not to mention the colours that you want to use.
Many decide to use gradient designs to further give their house some personality. This is a DIY project that's really fun to do with kids.
Landscaping
Landscaping is a costly endeavour that can burn thousands of your dollars. And while you can't afford that bill, you also can't bear to look at your dying lawn. Of course, now, you can just DIY it! There are simple DIY landscaping ideas that you can totally do on your own.
Just make sure that you actually have free time before doing DIY landscaping as you don't want to leave your lawn or backyard halfway done. Also, order the stuff you need weeks in advance so you don't stop your work halfway through because you lack enough soil or you don't have the proper tools.
Wire Clean Up
This may seem like a very simple thing but you'll immediately notice the difference right away. Cords are a messy sight. They're hanging off the TV, at the back of your desk, snaking from your speaker to your couch, etc.
They are a hazard that can either seriously injure you or get your appliances broken. You can easily tidy them up with zip ties but of course, you can try out other crafty ideas such as using felt or velcro, hiding them in a curtain rod, or even building a small cover for them.