Reciprocating saw A.K.A Sawzall is an important tool for cutting. Construction work without Sawzall is impossible to think about.
Not only for the construction work, but it can also cut through timber, metal, plaster, fiberglass, drywall etc.
Earlier it was all about arm strength but by the grace of technology, it is very much easier now. The thing that I am going to talk about is How to Change a Sawzall Blade. 
How to change a Sawzall blade: Precise instructions
Whether it's a corded reciprocating saw or cordless, technics of changing Sawzall blades are kind of similar.
Sawzall blades are super easy to change. As I said, all types of Sawzall machines have similarities in the blade changing process.
Always there will be a lip and a hole on the blunt edge of the blade. When you insert the blade, the lip goes all the way in to make a firm position, and the hole is for the screw so that it can hook in.
Now I am going to tell you about some blade changing processes of some well-known Sawzall machines.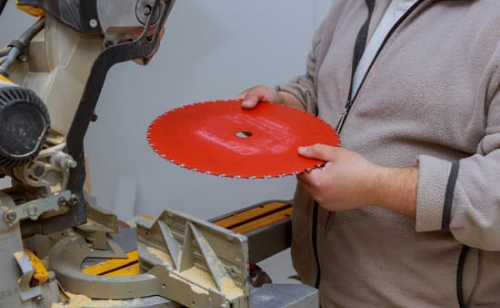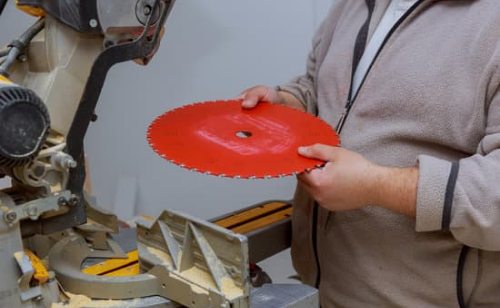 DeWalt DWE303 Corded Reciprocating Saw
First, you have to pull your old blade out of the machine. You will see a screw that is holding your old blade. You need a wrench, a 3/16 Allen key wrench. Loose the screw and pull out the old blade, then take the new one, insert it, take the wrench, tighten the screw, and voilà, you are done.
Makita Reciprocating Saw
Changing the blade of Makita reciprocating saws are the same. There is a unlock button; press it, the shoe will come off. There is a twist-lock system in it; insert the new blade in the twist-lock. You will hear a 'click'. It means it is inserted correctly.
Take that shoe and put it on. Your blade is changed. To remove the blade, all you have to do is twist the twist-lock and pull the blade. 
Ryobi Cordless Reciprocating Saw
There is a lever on the machine; pull this up, take the used blade from the machine. Don't let go of the lever yet; take the new blade, insert it, and let the lever go. It's done. Very easy, isn't it?
Bosch CRS180 Reciprocating Saw
Super-Duper Easy! You will see a ring holding the blade and giving it a turn, and the blade will pop out. Inserting a new blade is more straightforward than that. Just pop in the blade, you will hear a click. That's all. You are good to go.
Skil 9206-02 Corded Reciprocating Saw
Scroll up, re-read the Ryobi Cordless Reciprocating Saw instruction. There is only a teeny-tiny difference between these two. It's their lever. For Ryobi, you need to pull up the lever, and for Skil 9206-02, you need to pull down the lever. The rest of the methods are the same.
Now you know the blade changing methods of various machines. There are many brands, if we see, all of their blade changing processes are very much close to one another.
WHEN TO CHANGE THE BLADE
There are some clear indications, and those indications give you the gesture of changing the blades. If it gets broken, loses its tip, or get rusty, it's high time you change your blade.
Typically, those blades don't become rusty. But low-quality metal blades become rusty after a few uses. Always buy the good-quality blades to get a useful and restless service. 
SAFETY COMES FIRST
Unplugged or Disconnect the Battery
Do you want to lose a finger? I guess not. Nobody wants. There are many examples of accidents during the blade changing process. Don't be one of those examples. Unplug the wire or disconnect the battery; otherwise, you may press the start button, and something hazardous happens.
Hold it Firmly
During the testing, hold it firmly so that it cannot move or vibrate heavily. A firm grip is essential to ensure an excellent cut and to avoid any kind of accidents.
Pointing to Other Side While Testing
After popping in the blade, give it a go, check if the blade is a perfect match for your machine. Always point it in the opposite direction during the testing. Remember, those blades are deadly sharp.
Safety Gears
Safety gears like gloves, steel toe shoes, face shield, ear protection tools are essential. Gloves keep safe your finger and hand; steel toe shoes keep safe your toe, a face shield covers your face, and ear protection protects you from noise pollution.
FINAL RECOMMENDATION
Just keep in mind the safety procedures and do your work. It's easy to perform. Now you can do the changing process and teach anyone how to change a Sawzall blade on your own.