Find the right option for different staycations in New York. Be it for the short term like a sojourn or a vocation for more than a year. Get fully furnished apartments with modern and advanced kitchens. Living rooms in these localities are top class.
You will enjoy a coliving experience with like-minded people too. Want to know more about these localities we are talking so positively about? Read the content below.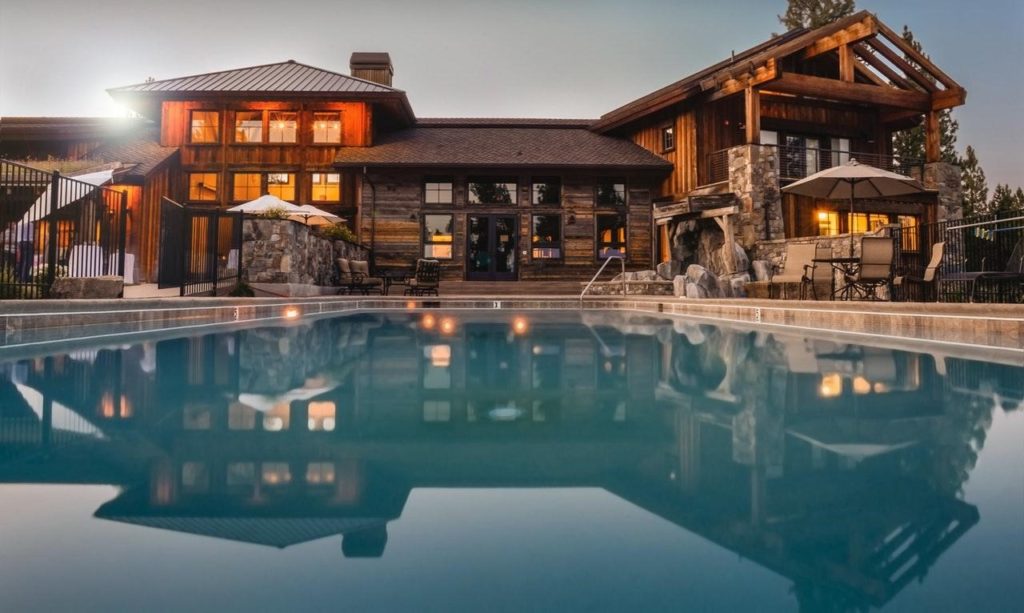 Top 5 Localities Where Coliving Scene In New York Is Super Dope:
Lower East Side, Manhattan, NY
Rent here for coliving space would start at $2200. The majority of the apartments have 3-5 rooms here. You can ask the realtor or real estate agent for a tour around the apartment in Lower East Side, Manhattan, NY.
These apartments are made spacious to encourage walking and communicating with other flatmates. However, the tenant gets their room with epic cozy feels. You don't need to buy any basic or necessary furnishing. It's all already set in these apartments.
You get facilities like heating, AC, smart lock, smart TV, and smoke-free zones in these condos. The Lower East Side neighborhood is energetic, central to everyday necessities and utilities. There's a hardcore scene of regular pubbing, clubbing, shopping, and enjoying world-class cuisines here.
Explore everything from Chinatown, Italian restaurants and bars, to East River and safe commute during the wee hours here.
Upper East Side, Manhattan, NY
Rent here starts at about $1900. At #2B, you get like one room here, whereas the other might be occupied around this season. You get amenities like a heating & AC system throughout the apartment.
Then there is a smart TV, everyday furniture, king-size mattresses, new bedding and towels. There are hangers, tables, kitchen utensils, cookware, plates, and more already available in the condo.
The Upper East Side, Manhattan, NY neighborhood is known for class and elegance. The coliving NYC experience is magnificent here, with beautiful boutiques, historical monuments, and family-friendly suburbs.
Morningside Heights, Manhattan, NY
At Morningside Heights, you can get a coliving space room for $1830. Avail of modern facilities here like an elevator, dishwasher, smart TV, w/d in the unit, centralizing AC and heating system.
Every room and apartment here is fully furnished. You get enough space to be yourself and mingle around with your flatmates. Each room gives you enough privacy and a feeling of being home.
Ask your real estate agent for a 3D tour around the apartment if you can't visit it physically. This neighborhood is the best for students with Columbia Institute and Manhattan School of Music nearby.
The settlement of this neighborhood gives a transient feeling having the appeal of residents living here for 20-30 years. Here, there's no dearth of new restaurants, local shops, parks, happening bars to meet the younger crowd.
Crown Heights, Brooklyn, NY
Crown Heights is a supreme locality where rent would start around $2925 for one room in coliving spaces. You get the facility of a rooftop, communal areas, deposit-free living, smart lock and TV, and a private bathroom here.
The interior designs of coliving NY spaces here are airy, spacious, bright, and meticulous. It's a no-brainer that you get new bedding, toiletries, kitchen utensils, and cookware. The entire scenario gives you a feeling of a warm welcome.
Professionals clean the communal spaces regularly here. This Caribbean community-led locality is superb for peace and tree-lined streets. Houses here have mostly brownstone exteriors.
There is a mix of large, small, and medium houses in the locality. Franklin Avenue is the main hub for this locality to explore the latest shopping centers, bars, clubs, pubs, and family restaurants.
Williamsburg, Brooklyn, NY
You get coliving rooms starting from $2100 or 2200 here at the Williamsburg locality of Brooklyn, NY. It's a small town that's loved by people who want to move away from the city's hustle-bustle. It's a single bridge away from prominent localities: Lower East Side and East Village.
You will meet a population of all ages and genders in Williamsburg. Be it BIPOC or Hispanic, you can meet different people of different cultures and origins here. There's also a broader and fantastic array of restaurants, weekend hangout spots, arcades, or activity parks.
You also get an amazing Manhattan skyline view from rooftops and balconies from Williamsburg apartments.
These apartments available here give you a deposit-free facility with a smoke-free zone. The interior designs of the apartment here are elegant, peaceful, airy, and easy to breathe and walk around.