One of the most common materials seen on construction sites today is plywood. It is often underappreciated and overlooked; however, it is one of the most versatile materials available for construction use.
While plywood is a cheaper material, its strength and quality are high. Regardless of where a person lives or what building they are in; they will find the structure includes different plywood components.
For those who don't know why Plywood Forming should be used, keep reading. Some of the main advantages of this material are found here.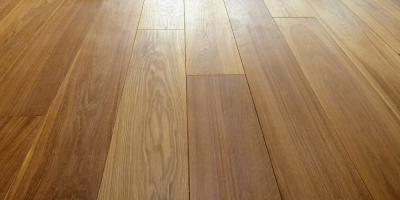 1. Strength
Even though solid wood is tough and durable, plywood is stronger without any of the disadvantages of wood. The strength has been distributed evenly because of the plywood's cross-grain structure.
It can be made even stronger thanks to the use of strong phenolic adhesives and veneers. Also, solid wood may split when someone tries to drive a hole through it. When plywood is used, it will not split easily.
2. Durability
Plywood is designed to last for a long time. Thanks to uniform strength through the body and along the grain, plywood will hold up better than solid wood products.
When coupled with adhesives and strong veneers, plywood will be resistant to the pressure that is exerted during the manufacturing process. The high durability is one factor that makes plywood such a desired building material.
3. Easy to Work With
With plywood, there is no single, fixed-size to choose from. It is possible to find bigger sheets that are wider and longer than other wood options.
With this, it is possible to accomplish much more with a single sheet of plywood. If a person cannot find the size they want, it is possible to choose plywood and then cut it to fit the project.
4. Lightweight
Considering the strength of the wood, the weight may come as a slight surprise. In fact, plywood is designed to be much lighter than traditional solid wood.
This makes it much easier to work with for formwork. Heavy wood is often inflexible if used for commercial applications.
5. Ability to Handle Larger Projects
The standard size of plywood sheets is on the higher/bigger side. This makes it the ideal material to use when it comes to areas with larger square footage to cover.
It is possible to use a single sheet for covering one area, and it will help ensure there are no additional gaps. Even better, there is no possibility of wasting a lot of material, which provides more value for the money.
Bonus Benefit: Sustainability
Today, it is more important than ever before to be eco-friendly. Making plywood is something that requires less wood than what it would take to create objects from solid wood.
Conserving wood and timber is an important step when it comes to creating a brighter future.
Using Plywood for Forming
When it comes to using plywood, there are more than a few benefits offered. Be sure to keep the benefits mentioned here in mind, which is going to help ensure the right options are found and used for any project.
Plywood is now considered one of the top available options because of all the benefits it offers. Keep this in mind to know why it is a good option for any project, regardless of size or scope.