There are few things that add as much value and curb appeal to your home as having a conservatory. Not everyone in your community can take pride in having one and this is perhaps what makes them so special.
When you have one, you should leave no stone unturned as far as working on its interior décor is concerned. The styling philosophy of your conservatory will be way different from other areas of your home.
This is one place that is meant to offer you the best view of the outside world without you having to freeze in the cold or burn yourself under the sun. 
When you are taking up a conservatory décor project, one of the first things that you have to look for are the chairs. They are the single most important piece of furniture you'd need to have in your conservatory. All others are optional but you can't do without chairs.
At Konservatory we love partnering with our users and helping them create the most stylised spaces inside their conservatory. We review the best conservatory chairs in the market and keep following the latest design ideas in the conservatory chairs market. 
For today's write-up we shall focus on some of the best conservatory chair designs. Our aim here is to offer you insights into both traditional as well as contemporary designs.
While these chairs are made from different materials including steel and plastic for this piece we shall consider four styles which are most popular. So here are the best chair designs that you can include in your conservatory décor project.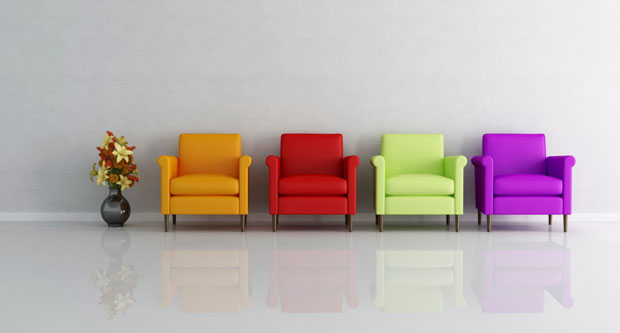 Rattan Conservatory Chairs
If you are looking for conservatory chairs that are lightweight and can easily be moved around, you should go for the Rattan chairs.
In terms of popularity, they surely rank among the top and ideal for people who don't like their conservatory chairs to be stationary. You can follow the sun or get away from it whenever you like.
When it comes to chair maintenance you won't need to follow a hard regime which is a big plus for people who have a busy professional schedule and don't have the time for regular maintenance jobs. From those with low ground profiles to ones that sit straight and upright you will have dozens of options to choose from with these chairs. 
Cane Chairs
Anyone who swears by tradition and wants to create that old world look in the conservatory shouldn't look beyond cane chairs. Like Rattan chairs, they are extremely easy to move around in the conservatory.
Cane is also good for places that have extreme temperatures as they can easily resist the elements. Irrespective of the other design inspirations you are following in your conservatory they would seamlessly blend with either of them.
You will get to choose from a wide range of styles with cane chairs across sizes and designs. If you are dealing with a small space they would definitely be the one to go for. 
Wooden Conservatory Chairs
While this may be third on our list it is by no means any less popular. It is for those who are perfectionists and want a more definite look and feel inside their conservatory.
They aren't easy to move around but the whole idea behind opting for wooden chairs is to achieve that permanent feel inside the conservatory. Like all other types of wooden furniture, wooden conservatory chairs are timeless.
They may demand a detailed maintenance regime periodically but once done they regain their original glory. If you are looking for something that needs to be moved around go for the rocking wooden chair and enjoy the smooth rocking motion. 
Fabric Conservatory Chairs
Love to experiment with different colour shades? Want to add that distinctive contemporary look to your conservatory? You should have no hesitation in going for fabric armchairs.
These accentuate the space immediately. The level of sitting comfort that these chairs offer is unmatched and this is one of the main reasons behind their popularity. The only downside is the maintenance regime that they require. You will have to dedicate a lot of time to maintain them at their elegant best.  
So, which of these chair designs do you like the most for your interior décor project? You can go with any as all these designs on our list have their distinctive style appeal. Since we review the best conservatory chairs we can tell you that these designs sit at the top of the charts.
You may have several other questions regarding the overall cost of adding a conservatory to your home or executing the much-needed remodelling. For all these you can use Conservatory Calculator and visit our website https://konservatory.co.uk/ to find out the best décor ideas.