Modern sofas look and feel comfortable. But the downside is they provoke back pain in the long run.
If you are careful and know how to choose a sofa, you can ditch out the slouchy ones and find the ones that can support your back in the best possible way.
Looking for a sofa for your back pain? You can find it here. Follow these 7 factors to choose a sofa for back pain!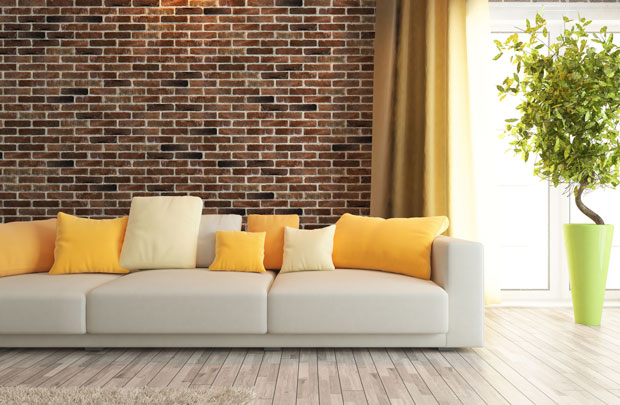 1. The Spring System
The real secret behind sofas that for back support is the spring system. These sofas usually have a firmer spring that keeps the body straight.
If you have the budget, you can opt for sofas that have hand tied spring systems. The advantage is that the springs cover almost all surface of the sofa. So, your back remains in a better position.
Any spring system that holds its shape should be good to use.
2. Nature of Cushioning
Sofas with extremely soft cushions is the recipe behind back pains. Check whether the cushioning is firm and doesn't dip inside.
This might not feel comfortable at the beginning, but your back will remain straight and stay healthy in the long run.
A quick way to check this is to sit on a sofa and see if getting up is hard or not. If it's hard, it's not a good sofa.
3. Sitting Position
For back pain sufferers, the sofa should support upright position. You should be able to keep your feet on the ground comfortably and the knees between 90-110 degrees.
Avoid sofas that are extremely low to the ground with a lot of depth. You will have to slouch in order to sit on them.
Sofas that are too high will keep your feet in the air. So, you will have cramps and discomfort.
4. Reclining Feature
A reclining sofa is great for back pain. You will have the benefit of both comfort and maintaining a proper posture.
The back support can be adjusted and this helps to sit and do activities for hours. These sofas are more on the expensive side but the level of comfort will pay out eventually.
5. Frame Stability and Durability
You can't ignore the frame quality of a sofa. You don't want to spend hundreds and thousands of dollars on a sofa only to find it break in a short amount of time.
Frames made from sturdy and hard materials are the best.
You also need to consider the foam of the sofa. Will it stay in the same shape for years or will it become soggy? Find sofas that will maintain its shape for a long time.
6. Size of the Room
Measuring the space of your room is the first thing you need to do before buying any sofa.
If you have a large space, then you can easily fit in a large recliner set. Otherwise, get something smaller that will fit in.
7. Design and Style
It's tough to find sofas that meet both design and back support features. Nevertheless, you can find sofas with both classic and modern looks.
You the decor and color theme of your room should match with the sofa design.
If back pain is your top priority, then stop looking at the aesthetics. After all, staying healthy is what matters most.
Final words…
When you are buying sofas online, you don't have the advantage of checking it out practically. But if you follow this guide and look close into the review and product details, you should be able to find sofas that are good for back pains.
If the sofa is firm enough and don't slouch, it's the one that you were looking for.