When it comes to selecting the perfect sofa for your family, nothing truly beats the accommodating nature of sectionals or corner sofas. They offer ample space for everyone to gather and hone a sense of community in the home.
The style, design, and overall size of your chosen sofa will greatly depend on what you have envisioned in your space. Before you jump ahead into a costly investment, take a look at our corner sofa styling guide to help you get started!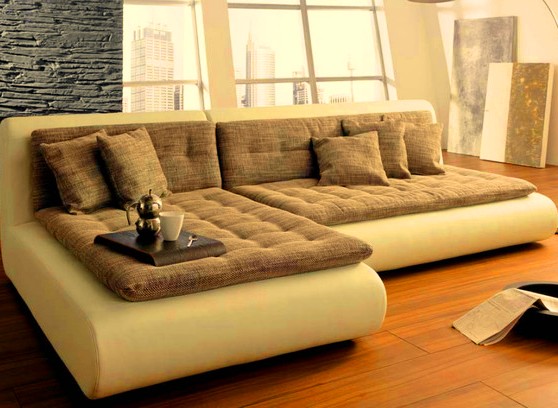 How To Choose The Ideal Sofa For Your Space
The first step when hunting for the perfect sofa is to consider the amount of readily available space in your living area.
This is also the time to think about the shape and layout of your room as certain architectural elements or jutting corners may make it hard to select an ideal sofa.
For large rooms, the corner sofa, Chesterfield is the perfect way to make the most of your space. You can accommodate many people on this piece of furniture while also leaving walking space around all sides of the sofa.
For example, the Lazy Corner Sofa has a lovely modern vibe and a fun turquoise colored velvet upholstery fabric. It's a bold statement piece with a truly sleek and modern style that works well in a number of interiors.
Smaller rooms can also accommodate a corner sofa, but it's important to carefully note the corner measurements. Your sofa should never actually get pushed directly against the wall where it has to touch it.
When measuring, measure your longest wall available in the corner and it will help you figure out whether you need a right or a left side corner sofa. When running your measurements, also keep in mind any pieces of furniture you may already have.
Your living room needs to have enough space for your corner sofa along with any side or coffee tables.
Without having to compromise too much on seating, the Lazy 3-Seat Chaise Sectional offers comfort and utility for the entirety of your family. Most importantly, this sofa is easily customized through a wide range of different upholstery fabrics.
Avoiding The Dreaded Furniture Clutter
It's easy to make a space feel cramped and cluttered when you have such a prominent piece of furniture present in the room such as a sectional sofa. It's important to keep additional furnishings to a minimum as they can make a space too cramped for comfort.
Complement your large sofa with sleek and modern furnishings that are simplistic in design. For example, the copper end table by Botani offers a modern look and feel while adding just the right touch of luxury through its metallic coloring.
To make your space come together and truly feel cozy, choose your lighting wisely for the area. To save on space, select a tall standing lamp you can easily install behind your sofa. It will allow you to illuminate your space while making it easy to watch television, read a book or simply hang out.
The idea behind using a simple tall lamp is that it helps you make the most of your square footage without contributing to a cramped or cluttered feel in the room.
The right modern lamp is able to lend itself to practicality and style while respecting the dimensions of your existing corner sofa.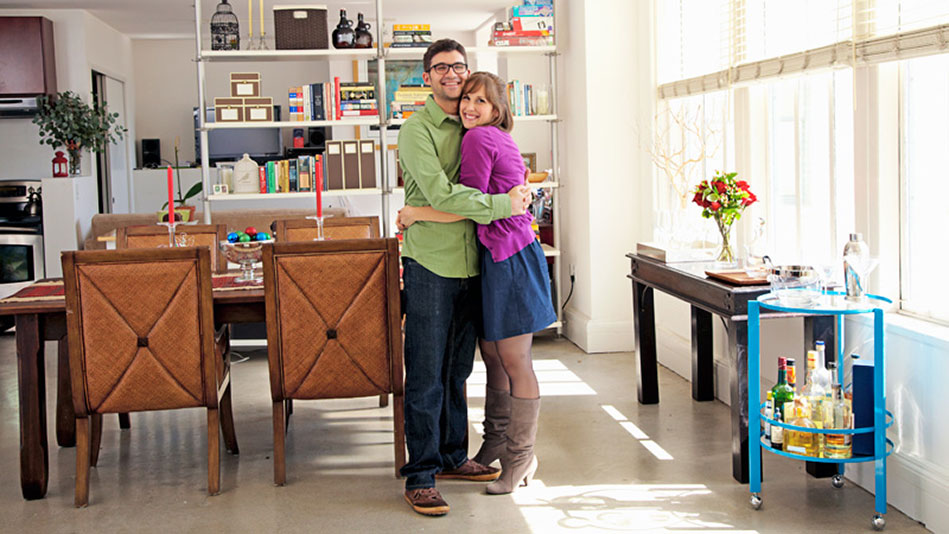 How To Choose Your Accessories
Think of your new sofa as the perfect canvas to play with prints, colors, and patterns. That means you have a world of opportunity to use a fun and unique combination of throw pillows to add interest and personality to your living space.
If you prefer to create a more formal living space, make sure to use a symmetrical layout for your pillows. This entails placing three on each end of your sofa. However, if you prefer a lazier and more cozy design, choose to lay out your pillows asymmetrically and ground them by placing a throw blanket on the back of your sofa.
Some corner sofas have naturally plump seating cushions such as the L-shaped chaise sofa by the Evora brand. These types of seating arrangements are easily balanced with a few sleek pillows that are symmetrically displayed.
Lastly, it's important to designate your living space and ground your design. A large area rug in a fun pattern or texture can bring all of your design elements together while offering the perfect balance of composition.
If you're going for a more modern design with a neutral tone, choose floor coverings that have natural fibers such as jute. Just style your tables and existing furnishings with a few nature-inspired accessories and you have pulled off a bohemian look!