Without a doubt, there are a few things more stressful than experiencing a rough day at work, and then heading back to a home with very little space to breathe.
A cramped living space is often so stressful that even those who do not mind such an environment eventually cracks during difficult days.
The tricky part is that you cannot necessarily add more physical space to such homes without doing anything drastic.
Fortunately, such a solution is not the only path to a more comfortable and spacious home.
You do not have to undergo a huge reconstruction project to get the job done – a few key changes will make more of a difference than you might realise. Here are a few ways to make cramped living spaces feel more comfortable and accommodating.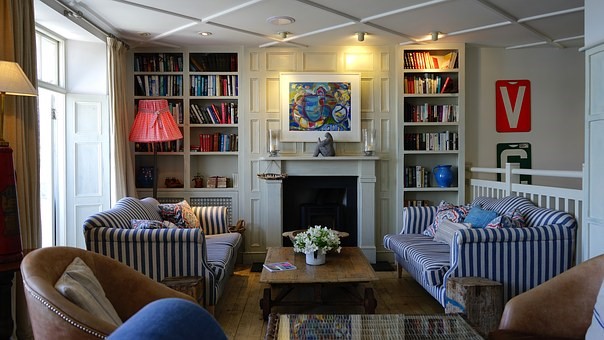 Houseplants are a great way to brighten the mood
Introducing a home, especially one that does not have too much space, to a splash of vibrant green in the form of houseplants is one of the best things you can do to make a cramped living space feel more comfortable and accommodating.
If you are worried about keeping the plants maintained, you can even go for fake houseplants to elicit the same feeling, but without the weight of responsibility.
The best part about making use of houseplants is you do not have to purchase the larger ones. You can go for small houseplants to put on top of a coffee table or anywhere else. It is affordable and can provide a substantial impact on barely any effort.
Treating your bathroom the way it deserves
One of the best parts about making improvements to a bathroom is the fact that you do not need too much space to go the path of luxury.
You can make use of luxury steam showers and enclosures while barely taking up any space. If you are curious, you can check http://www.jtspas.co.uk for a list of some of the more affordable bathroom amenities and accessories. Not only is it affordable, but it can ease the stress quite a bit!
Maintaining the feeling of space
It might seem impossible to try to elicit the feeling of space in a cramped house, but it is more than possible. You can get the job done by making use of glass furniture.
The use of such furniture allows you to see more of the house without making too many sacrifices and making things feel empty.
If you decide to make use of glass furniture, ensure that they have round edges, and the abundance of corners and edges can make a home feel smaller than it actually is.
While there is no denying that living in a cramped home can be stressful, you do not have to resign yourself to stress.
You can make use of the tips above and make your home more comfortable and accommodating with barely any effort at all!