There may be many DIY ideas and other articles about scribing tools, but if you do not know and understand the concept of the best scribing tool, then you are at a great loss.
Your work would present a messy look and will be highly unprofessional unless the scribing job is done for passing time. Therefore, if you really want your job to look perfect and precise, then the following scribing tools recommended by the experienced experts of Latticegear will help you ease your stress. 
Let's take a scribing tour below.
FlexScribe
FlexScribe is the latest and updated scribing tool modeled by Latticegear. It is fast, simple to use, and clean. It is considered the perfect tool for every laboratory and is used to scribe varied materials regardless of their shape.
This tool also covers up materials like coverslips, glass slides, III-V, silicon, and other brittle and crystalline materials. FlexScribe can address minute samples as small as 5 mm and can go up to 20 mm wafers.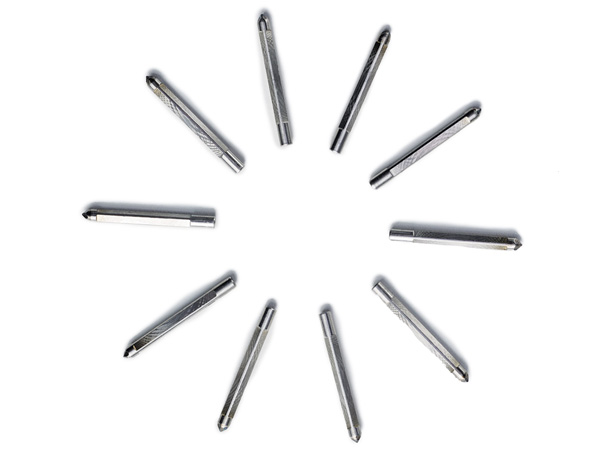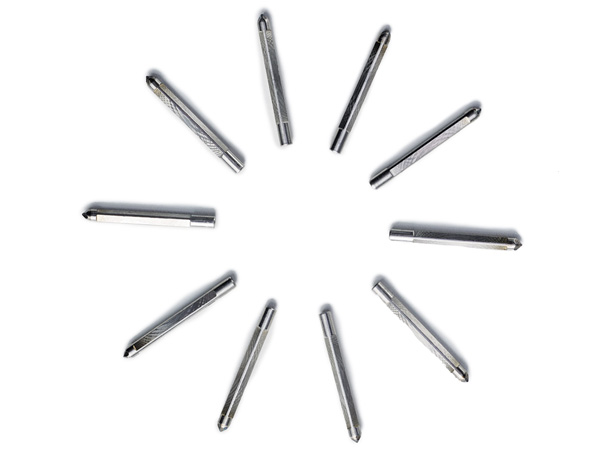 LatticeScriber
LatticeScriber has a unique 8 pointed diamond scribe tip. It is the best tool for hand scribing a sample piece or the wafer. This tool presents great flexibility in meeting the requirements of scribing and has good strong years to its expiration date.
The handle of the nickel-plated aluminum is sturdy while featuring double end collets for greater stability. The barrel is knurled which allows a firm grip, while the tool's head presents a hexagonal shape to prevent it from rolling. 
Carbide Cutter-General Purpose
This tool is the best cutter for silicon, glass, and other materials of crystalline. It can cut thin glasses up to 0.3 to 1.5 mm and hard glasses up to 0.3 mm.
The cutting wheel presents a clean and precise scribe line while minimizing the particles, which if compared to the diamond scribe. 
Carbide Cutter-Laser
Carbide Cutter-Laser is a highly penetrating tool that enables deep and non-slip to start scoring. It can cut thin glasses up to 0.1-3 mm and hard glasses up to 0.3-2 mm. This tool excels at cutting hard glass, thin glass, silicon, quartz glass, and III-V. It minimizes the particles and creates a neatly finished scribed line.
FastCapAccuscribe Scribing Tool
This tool is known for its controlled scribed circle that ranges to 25 inches or more. As the patterns are marked or cut, it stays in its parallel position which is great for cutting tile, installing splash guard, and designing floors.
This tool is known for offering more accuracy while keeping its shape smooth. It is one of the easiest tools and is very simple to use. It is best for scribing paneling, installing trim, and more. 
General Tools 88 CM Tungsten Carbide Scribe and Magnet
Because of its sharpness, the scribe lines are made perfect and accurate. It is highly durable and comes with a magnetic tip.
The best part about the tool is it is changeable making it useful and easy. This tool works best on cast iron and aluminum. It also works great for picking the cuttings from the drilling holes.
Thingamajig Scribing Tool Imperial
This tool uses tungsten carbide blades for scribing. The finest part about this tool is its easy and single-handed usage where the user can use the other hand to steady the scribing items.
It can retrace the lines accurately. But the only drawback is its weight, for it is a little heavy to use. This tool is perfect for scribing laminates, stone, painted items, soft metals, veneers, timber, and more. 
Tamiya Plastic Scriber
It is one of the best unique blades that comes with multiple cutting edges and angles. This tool is modeled to scribe panel lines on the plastics. It is the best preference for scriber, needle tool, or the knife.
The handle is comfortable, while the locking blade is retractable. It comes with an extra blade compartment, which plays an important role for the users.
This product is known for its durability for it comes with extra blades. Many users are very fond of this tool because of its sharpness and make a good smooth cut. 
The above are a few of the many scribing tools available in the market. Before investing in these tools, ensure to keep features like smoothness, parallelism, application, and accuracy in mind.