From garden parties to summer lunches and twilight cocktail hours, our gardens are set to become the ultimate entertaining spaces.
With just a few design adjustments, you can transform your space entirely and watch your garden go from just a run of the mill backyard to a gorgeous entertaining space!
Here are four tips that will transform your space into the ultimate place to be, an entertainers paradise.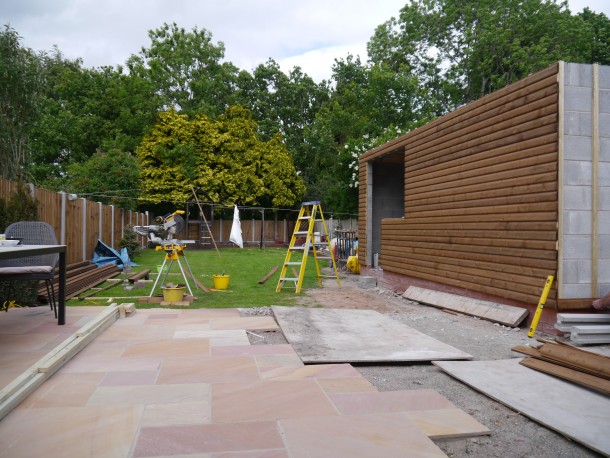 Multiple Seating Options: Create Mini Entertaining Spaces
Uncomfortable or disfunctional seating areas are the reason that most gardens lay unused. Depending on the size of your garden, you'll be able to create seating options and arrangements that can be used for a wide variety of activities.
We recommend creating multiple seating spaces in your garden to be used for different purposes. Think about it this way, at home you don't come inside and immediately sit at your kitchen table nor do you eat your dinner on the couch, creating different spaces for different garden activities will revolutionise your use of space.
Tips for creating entertaining spaces in your garden include centering your furniture around a key eye catching feature like a garden rug or a swinging chair. Another showstopper in the outdoor furniture game is a fire pit.
A multifunctional fire pit can act as a sculptural piece or as a barbecue where you can roast everything from marshmallows to a rack of lamb.
To create these seating areas we recommend you use modular furniture that can be used to create multiple seating areas or reconfigured to suit any entertaining need.
We also love storage seating combos, for example, as well as looking chic and comfortable, these storage boxes will hold all your outdoor toys, cushions and any garden tools.
Outdoor Tables: Alfresco Dining
Whether it's long weekend lunches or a twilight dinner party you'll need a great outdoor dining table. It's a fine line to tread, you want a table that's big enough to seat all your guests but doesn't totally monopolise your garden and make the space unusable when you're not hosting a party.
The perfect solution for this is an extendable outdoor table. These outdoor tables pull out to reveal extension leaves that can easily transform to add an extra metre of dining space allowing you to add more guests to your invite list.
You know what they say, the more the merrier!
Maximise Plant Space
From your garden bed to your treetops make the most of your space by creating space for greenery plants and flowers everywhere possible.
You want your garden to feel like an Eden, an escape from the everyday reality of your home.
Creating a paradise garden with hanging plants, colourful blooms and vertical gardens with succulents, sturdy trees and delicate climbing vines will help transform your space and make it feel magical.
Jazz Up with Excellent Lighting
Great landscape lighting does more than illuminate your garden. It serves to highlight all the best features of your outdoor space and contribute to creating the ambiance that you want to achieve.
Throw nightlong parties or unwind in your deck in the evening. Landscape lighting allows you to do more with your outdoor space. With it, your garden can reach its full aesthetic potential, not to mention enhance the security of your front or back yard.
Don't only look at the aesthetic appeal, though. Make sure to choose quality, durable landscape lighting to get the most out of your investment.
Chefs Garden
If you're going to create the perfect entertainers garden then, eventually you'll have to entertain in it. And, if you ask me, entertaining means food and lots of it!
So, how do you use your garden space to help you create some truly delicious meals? If you're interested in creating a garden fit for a world-class chef, you can check out this article.
Otherwise you can create a garden that grows all the things you love to eat, from herbs to spices and vine ripened fruit and vegetables.
Research seasonal produce and easy to nurture plants like fennel, broad beans, rocket, fig trees, apples, herbs and fast growing plants such as beetroot, snow peas and butterbeans.
Rosemary and chilli are two incredibly useful plants that really thrive in garden settings and can be used in almost any dish.
You'll also find that growing your own produce will give you a greater respect and appreciation for food and fresh ingredients.
Growing your own food allows you to have faith that it's free from pesticides or herbicides and means less wastage and less of an impact on the environment.
Make these simple design transformations and watch as your garden transforms from just another outdoor space to the ultimate outdoor entertaining space.