With the news of coronavirus on everybody's minds, perhaps now you are thinking of putting together a family survival kit.
There are many household items that should definitely make it into your kit. In this list, we'll offer you a few useful suggestions to consider.
But, definitely don't use this as an exhaustive list. It's vital to also figure out what your family needs and use on a regular basis to complete your kit.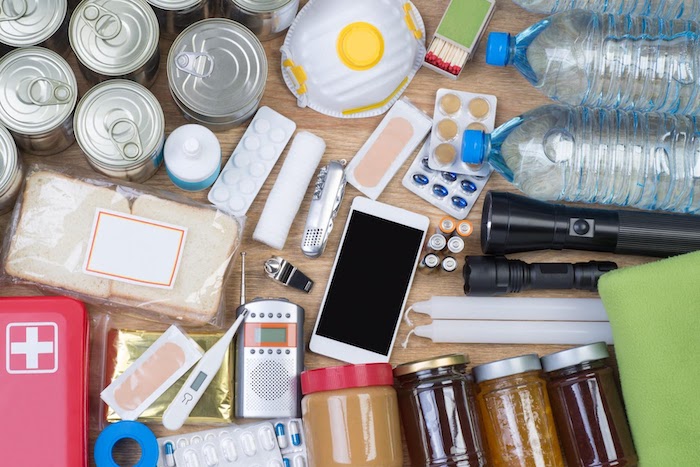 1. A Backup Generator Is Very Useful
When power is down, you need a backup generator to ensure you can get in touch with the emergency services or family in worst-case scenarios in order to help you stay calm. 
A generator can also simply ensure that your appliances don't switch off completely. By having a backup generator, you'll keep the lights on!
Read this article to know more about which size generator you should buy.
2. Painkillers and Meds Are Necessary
If anyone in your family takes prescriptive medication, then it's vitally important that you have an emergency supply.
You'll need to speak to your doctor about this in advance. Around two week's worth of medication is a good amount to stock up on.
Furthermore, make sure you have lots of painkillers in your emergency kit. Simple over the counter painkillers are good enough.
3. Always Pack a First Aid Kit
This is vital in an emergency as it ensures you can treat minor injuries on your own. There are many things to include in a first aid kit, but don't forget:
Plasters in different shapes
Bandages
Gauze
Tweezers
Safety pins
Tape
Hydrocortisone cream
Antiseptic
Eyewash
You may add a few more items to this useful list. For example, cream to relieve bug bites or antibacterial hand wash and wipes. Consider what is most useful for where you live.
4. Food and Drink Is Vital
Not only should you be storing enough food and water for your family members, but also for your pets.
It's possible to buy large containers of water. Four gallons will ensure you and your family don't go thirsty for some time!
Buy canned soups, vegetables, stews, and fruits. Crackers are also a good choice as they have a much longer shelf life than bread. Finally, sports drinks and protein bars are useful for keeping your energy up in a push.
As well as these long-life foods, why not make sure you're keeping your freezer well-stocked with meals that you don't finish anyway? Pasta sauces freeze well!
5. Don't Forget These Useful Tools
There's no point having a whole host of tins if you simply don't have any way of opening them!
As well as a tin opener, you may also choose to include duct tape, a multi-tool, scissors, a compass, and a torch with extra batteries in your survival kit.
In order to stay warm, you may also need fire-making tools. But, only if you deem this appropriate which will depend on where you live. You may find having emergency foil blankets is more useful.
Pack Your Family Survival Kit Today
Don't put off packing your family survival kit. Although it may take time to build up, make sure you have everything you need and know where it all is.
An emergency could strike at any time and if you don't have a first aid kit or extra water, you could be left in a difficult situation.
Have you found this article helpful? Visit the rest of the website for more advice.