Did you know that a third of your life is spent in your bedroom? Even more when it comes to teens, I guess! When kids grow up, they usually like to spend their time alone around their personal proclivities.
With changing hormones, their philosophies and tastes mature too. At this stage, it is crucial to respect their likings and dislikings to avoid any rebellious act from their behalf.
When coming to their room furniture décor, you can discuss and search for their choice from the furniture store find what you think is best. 
Let us discuss how you would win your teen's hearts and build their trust in you. Get them to know that you respect their feelings and choices by helping them design their own room.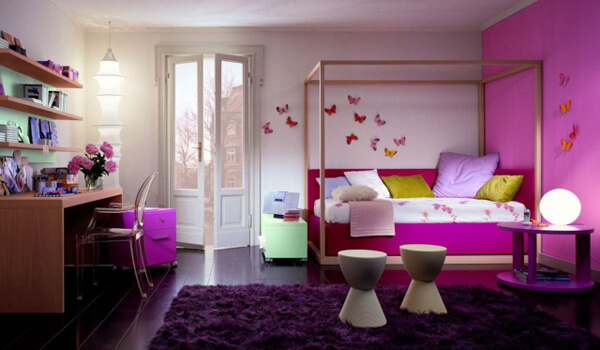 Teens Girls Bedroom
For girl's bedroom décor, you can play with colors, designs, styles, and even DIY products. Whether you have a single girl or more in your house, you can go for diversity along being trendy. Let's spot light on different items in the room,
Bed: Choose different colors or styles for the bed frame. You can go for velvet textures or wooden frames to princess style, giving a pop of trendy yet a royal teen room. Make them feel special.
Dresser: Don't forget your teen girl's dresser, even if it's just a mirror with a shelf or a chest. Dresser can be matched with the bed color and design.
Comfy chair: An addition of a comfy chair is a good idea for your teen as she has to invite her friends too. You can go for trendy rotating with faux fur, velvet, or animal design chairs.
Desk: Complete your teen's room with a desk for her studying, reading, writing, and multi-tasking. It's a must, whether she is 13 or 18!
Walls: Trendy featured walls or playing with colors, her childhood pictures and memories or DIY products is a good idea for wall décor!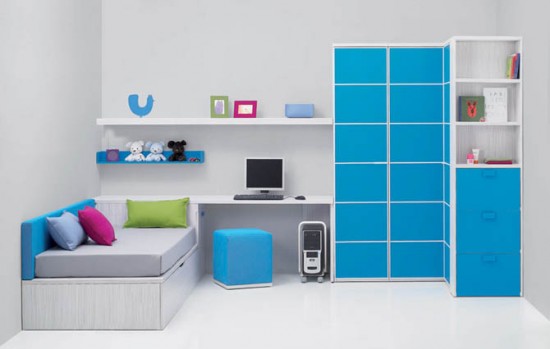 Teens Boy's Bedroom
Boys tend to outgrow their beds real sooner than girls. They need more space for their gadgets and superhero youthful styles.
Bed: Teen boys should be no-frills, can be loft beds if you have more than one boy to maximize space. Beds with adjoined desks and storage are a good option to provide them with enough space and extra room.
Gaming chairs: He would spend half of his day on this gaming chair, also cheerful for his friends.
Bean bags: To give extra room for his friends, getting a bean bag for his room will give a cool look as well as a compy piece to his place.
Pegboard: Accessorizing a boy's room with a pegboard is yet another idea of organizing as well as getting a trendy look to his room. He can use it for multipurpose hanging his caps, ties, rackets, jackets and hence avoiding extra calling to find out his things!
Apart from these contemporary ideas, you can always go for cools color choices making it vibrant and bold whether choosing for him or her. Of course, you would ask for their preference.