Tired from the same look of your room? Is the furniture in the room too dull for you? Changing the furniture in the room gives a new look to your space. We often end up taking up furniture replacement activities which is impractical and of no use to us.
Either the height of the bed hurts our knees or the study table is not the right length. Due to these problems we often visit several stores. At King Living, there is a wide variety of sofas, tables, beds, desks and even outdoor furniture to choose from.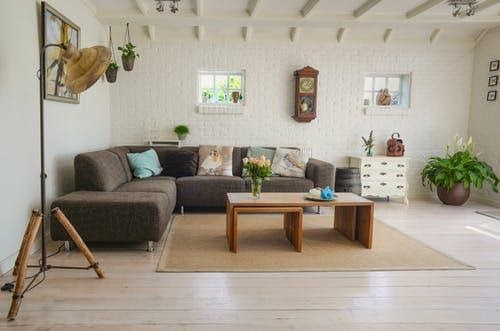 Furniture Replacement Expectations
Furnishing your home is a very important aspect since it makes the home liveable. You need a different type of furniture in your house but it's necessary that you're clear about what you need. It's important that the furniture serves its purpose but it also needs to look good.
Often people buy furniture which is too dull, too big or small or too heavy for their taste. Many people feel the need to change the furniture. According to noosa furniture, when you change your furniture you should bear in mind that the end result should look good, be practical and also blend well with the room.
Sometimes achieving all this can be complicated, let's look at what you should expect when you change the furniture of your house.
Decide the furniture style
The main objective when decorating a room is that all the furniture and accessories found are integrated. The style of furniture is really important. The textures, colors, and style should either match or complement one another so that your space looks good and is useful for you. Apart from being aesthetically pleasing it must be functional.
There are multiple styles that you can apply to the decoration of your home, so you can choose the one that best suits your tastes and lifestyle.
If you prefer simple, comfortable and natural-looking furniture, earthy tones are the best option for you. A nice brown bed with green curtains in soft tones is the best option.
If you want elegance and sophistication, all-white room decoration is the one for you. You need to keep in mind that it's a tough job to maintain an all-white room. If you have the necessary resources to keep your space clean then white trumps all colors.
However, if you prefer something more striking with a variety of colors and decorative motifs, then add the bold dark colors to your room. Dark brown or matte black furniture gives a sophisticated style to your room. Style your room with intricate wooden furniture and paint the walls with the natural, earthy tones.
Combine space and furniture
It is very important to find a balance when changing furniture. The height of your room is a very important thing to consider when you want to change your furniture.
Your room should be huge if you want to incorporate a king-sized bed in it. Similarly, you can't have a big room and add a single bed to it and be done with it. You have to utilize your space with your furniture and decoration.
Renew the furniture
There are several simple changes that you can make in your furniture, which will not take much time or money. For example, you can change the handles of the closet drawers, paint the bed tables or reupholster an accent chair.
If you like to make your own projects, you can buy a piece of furniture that needs a good cleaning and a new coat of paint.
Revamping your furniture can give a new look to your whole room and change the way your space looks.
Move the furniture
A simple change that you can make without spending a penny is to change the position of your furniture. Although sometimes it seems that there is no other way to accommodate them, surely you can find something you can change. If you can't move the bed, maybe you can move the other furniture you have in the space.
Also, consider exchanging furniture from other rooms, maybe the accent table you have in the living room would be the perfect bedside table! When exchanging the furniture you will also notice other changes you can make or accessories that you can implement to finish changing the look.
Buy new furniture
Take advantage of all the furniture that you have and exchange some of it for a new piece to change the look of your room entirely. You can even get rid of those shabby chairs, that little coffee table that is a hindrance in the living room, or whatever you want.
If it really bothered you, you won't miss anything. And you can even make a few dollars if you sell used furniture online!
One of the most difficult parts when it comes to successfully decorating a room is to be able to mentally visualize how the chosen furniture will look once it is in place. To facilitate the task setting your furniture and that the expectation is as close as possible to reality few furniture stores have launched apps.
Change the padding
Changing the padding of your furniture makes it look like new. The back of your bed can be changed and wallpaper or wall paint can make your space look sophisticated and elegant.
The same case is with your sofas, change the cushion covers and opt for a different design. Exchanging different tables to go with your newly padded furniture will give it a fresh look.
Conclusion
Changing your furniture gives your room the look that makes you fresh as well. Try that the colors and the size of your room complement each other. Don't go for dark colors if you have a small room.
Similarly, add up more furniture such as vases and tables to amplify the look of your room if you have to cover a large area. Adding vases with different indoor plants with your furniture will give your room a fresh look. Little flowerpots on your bedside tables can give your bedroom a cozy look.