If you're a proud homemaker then hosting guests is probably right up your alley.While entertaining for groups of people can be both exciting and taxing, hosting a guest or two is most likely more satisfying. It depends on how much housework you enjoy! 
Naturally, you want your guests to feel as welcome and comfortable in your home as possible, and this all begins with your guest bedroom.
If you're looking to impress your next set of guests, here's how to upgrade your guest bedroom for a truly memorable stay…
1. Invest in Your Guest Bed
Just because it's your guest bedroom doesn't mean you should skimp on the quality of the bed in that room. If there's one thing that'll ruin your guest's stay, it's a bad quality night's sleep.
Make the effort to invest in a good quality mattress – read more here on how to choose a mattress that's worth your money. If you simply cannot afford to buy a whole new bed, you could also go for a high-quality air mattress propped up on a simple bed base.
Aside from the mattress, bed linen is make or break for your guest bedroom. Make the effort to invest in high-quality sheets, pillowcases, a cozy down comforter for the cooler months, and a mattress protector, of course.
Always make sure you always have an extra set of bed linens and bath towels available for your guests
Finally, add some character and personality to your guest bedroom with a beautiful assortment of throw cushions for the bed. This is one of the simplest ways to spruce up the space without spending a fortune.
2. Designate a Luggage Storage Area
There's nothing worse than having to step over and around your luggage when you're a guest in someone else's home. Think about how frustrating this could be for your guests, especially if the room is on the smaller side.
This is why it's wise to designate an area or corner of the room for luggage storage. You can add a luggage rack, a small table, or bench to the foot of the bed.
You could even clear out a corner of the closet and place a luggage rack inside if it's big enough.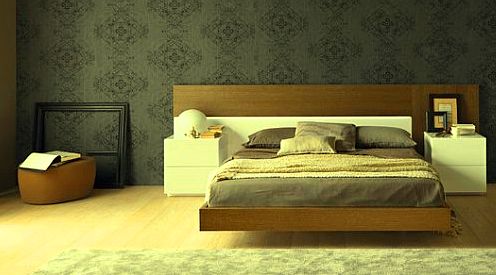 3. Keep Decor Neutral and Uncluttered
By all accounts, your guest bedroom should be a place of neutrality when it comes to color and decor. Resist the urge to set up your personal collection of pottery, art, or dolls in a guest bedroom and keep decor to a minimum.
Think of it as a hotel room — the decor is usually minimal, refined, and relatively impersonal. Basically, you should keep decor bits that are functional, while simple pieces of wall art are recommended.
4. Don't Forget Simple Guest Bedroom Basics
Your guest room should be a place of comfort and style, but also functionality. So it's important to provide all the amenities of any other regular bedroom.
This includes items such as a small clock – a lighted clock next to the bed is an added bonus. Paper, a notepad, plug converters, a hairdryer, spare toothbrush, and toothpaste are also simple basics that should be provided.
5. Add a Comfortable Place to Sit (Other than the Bed)
If your guest bedroom is big enough, add a cozy touch by creating a small seating area where your guests can relax, other than on the bed.
Place an armchair and a table with a reading lamp nearby for a nook in the room that creates character, while offering functionality.
6. Provide Good Quality Lighting
Depending on the age of your guests, good quality of lighting can also make or break their stay in your home. If you're hosting elderly parents, for example, your guest bedroom should be very well lit.
Not only this, but good quality reading light is also important. Add small downlighters next to the bed or reading lamps for functionality.
If possible, it's also a great idea to add light control switches beside the bed so your guests aren't fumbling around in the dark once they turn in for the night.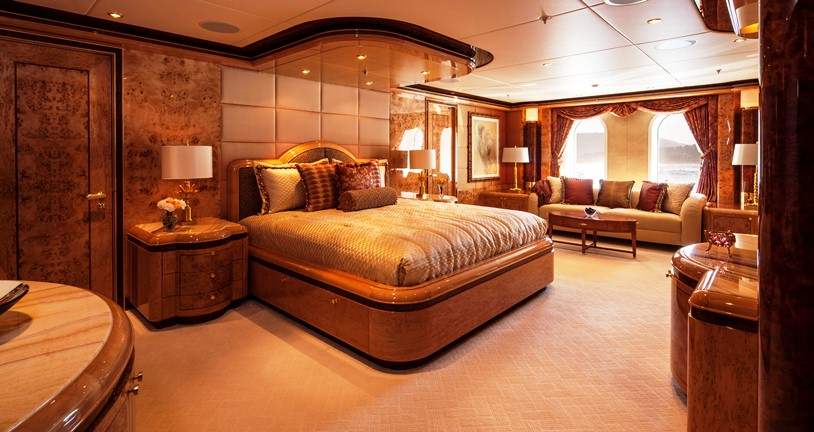 7. Provide Ample Hanging Storage
There's nothing more frustrating than unpacking your clothes only to find there is minimal storage space for hanging items.
Where possible, make room for hanging storage by clearing out your guest bedroom closet and adding an additional pole for hanging. Otherwise, you can also purchase an over-the-door hanging rack to accommodate items that need hanging. And don't forget to supply a set of hangers, too!
8. The More Storage Space the Better
On the topic of storage space, it's also wise to provide a standing chest of drawers of your guest bedroom has enough room.
All-in-all, this will make your guests feel far more comfortable and accommodated while keeping the room tidy at the same time.
9. Assure Your Guests of Privacy
Finally, privacy is a major factor when it comes to sharing someone else's home with them. Even if you know the room offers plenty of privacy from the outside world, assure your guests anyway.
You can do this by providing high-quality window coverings such as blinds, or even better, block-out curtains for complete darkness while you sleep.
This is also a great wat to add a pop of color and character to the room, but remember that less is more.
Find Interior Design Inspiration Just a Click Away
If you're on the hunt for decor and design inspiration for your guest bedroom, then look no further than this website. Take a gander and explore our site for decor, furniture, accessories, and house plan inspiration, right at your fingertips! 
What do you put in a guest bedroom, How do you stage a guest bedroom, How do you set up a perfect guest room, How do you decorate a small guest bedroom, What is the best color for a guest bedroom, What every guest bedroom should have, How do I prepare my home for guests, How do I make my guest room comfortable, How do you welcome a guest in your home, How do you stage a small bedroom, How can I decorate my bedroom, How do you stage a room for kids,