Have you bought a new property and will be moving in soon? Residents of a house feel comfortable only when they feel comfortable in there. There must be a special relationship and bond between a family with a home.
Firstly, you shall get in all the required furniture in different spaces of the house. Look for the best bedroom packages for a new house and select the ones you like. The right set of furniture is a must when you want to make it liveable.
Here are some other ways in which you can make a new house feel like home.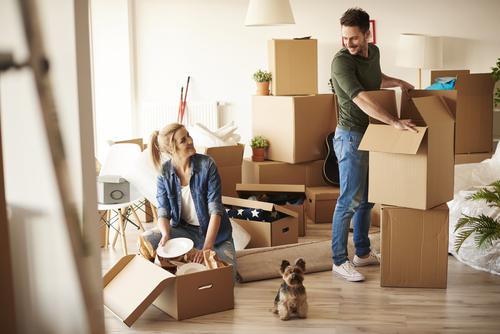 1. Bring In Older Items:
When you start living in a new house, it is already a big change in your lifestyle. In addition to it, when you also buy all the new items for your house, it creates a lot of change.
If you want your new house to feel like home, you must use some of the items that you used at your older house. Those are the items that have an attachment when humans. Bringing older items will also bring down your expenditures and hence will help you save money.
2. Decorate It Yourselves:
Everyone likes decorations and creative stuff around the house to make it look interesting. It makes a space more liveable. However, instead of appointing a person to decorate your house, you must do it by yourselves.
During a vacation or a weekend, when all the family members will give their input to decorate their house, it will create an attachment. You will be associated with your home even more. Decorate your house with the items you like.
Create a theme of your choice. You will feel comfortable being around a space that is decorated based on your personal choices.
3. Security Check:
A home is a place where you feel the safest and most comfortable. It is natural to feel unsafe and a little worried if you have recently shifted to a new house. To get over this fear, you shall conduct a security check at your house.
Make sure all the windows and doors are correctly fixed and are safe for you and your family members. To get assured about the locality, you can interact with your neighbours. To get additional security, you may install alarms and cameras. This small investment will make your family members feel secure inside the house.
4. Conduct Gatherings:
Since buying and shifting to a new house is a big occasion, you shall conduct a party and a gathering for the same. When you see all your loved ones in your new home, you will feel special about that place.
Invite all your relatives as well as close friends and spend a good time together at your new house. When you conduct these gatherings more often, you will start feeling at home there. You may even perform basic activities like cleaning, cooking and watching movies together to make a house feel like a home!