Rodents such as rats and mice have two pairs of upper and lower teeth called incisors; unlike human teeth, these incisors do not have roots; therefore, rodent teeth never stop growing.
This is the reason why rats and mice possess the natural instinct to keep chewing on something. In the process, rats and mice can damage your furniture and other belongings in storage.
The damage is likely to be more severe when furniture items are stored for a long duration. Fortunately, there are some simple and easy-to-follow steps you can take to protect your furniture in storage from mice and rats.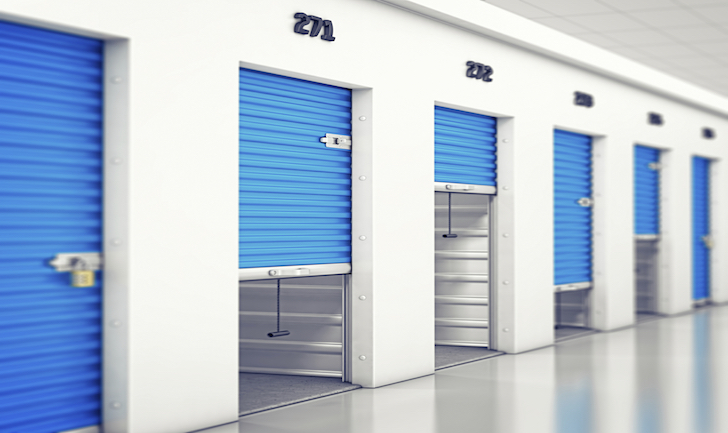 1. Prepare Your Storage Unit
Before you move in the furniture, make sure to check the empty unit. Cracks and crevices, if any, can allow rodents such as rats and mice to enter the storage unit.
If there are any holes or crevices, plug them with cotton balls soaked in a few drops of peppermint oil; it is an excellent rodent repellant. You can also use a bug spray to create a barrier; spray it around the unit.
Popular rodent deterrents like mothballs may seem like an easy option to keep rats and mice at bay, but the smell can easily ruin furniture, fabrics, and clothes. When necessary, use natural rat/mouse repellants such as lavender or peppermint essential oil.
Do check with the storage facility before using bug spray or other rodent deterrents. There may be certain guidelines on how to preempt rodent infestations or restrictions on which rodent control methods are allowed.
2. Never Store Food in Your Storage Unit
Storing food items in your storage unit is like an open invitation to hungry rodents. It may also be a violation of the terms of the lease contract.
If you need to store kitchen items along with furniture and other belongings, make sure all utensils are thoroughly washed. Storing them in plastic containers will ensure greater protection. Food items contaminated by rats and mice can also pose serious health dangers if consumed at a later date.
3. Keep Furniture Items Raised A Few Inches off the Ground
Rodents and bugs can crawl but it is a good idea to keep furniture items elevated off the floor.
You can either use open-shelving or place clean pallets on the floor. If the storage unit has shelves or racks, make use of them.
Keeping furniture and other items raised a few inches off the ground will deter rats and mice from making nests in your boxes; it will also help protect furniture from moisture.
4. Wrap up Mattresses and Upholstered Furniture
Rats and mice can use upholstered items and mattresses as nesting space or raw material for making nests. Rodents can easily chew through mattresses and upholstery. Therefore, it is important to cover mattresses and upholstered furniture before moving them into a storage facility.
Items such as mattresses and non-upholstered furniture can be covered in heavy-duty plastic. For couches, stuffed chairs, etc. use breathable material. Do keep in mind that covering furniture items too tightly with plastics, cloths or any other material can result in moisture build-up underneath.
5. Visit Your Storage Unit on a Regular Basis
Rodent infestations are easiest to control when they are identified and addressed immediately. So, it is a good idea to visit your storage unit at least once every month. If it is not possible for you to visit the storage unit in-person, you can have someone else do it for you.
Look for the signs of rodent infestation such as:
Presence of rodent droppings anywhere in the storage unit
Gnaw marks on wooden items, plastic boxes, storage containers, etc.
Presence of rodent nests or piles of (shredded) nesting material under cabinets, dressers, etc.
Rodent tracks along the walls of the storage unit or on and around furniture items
If you notice any of the potential signs of rodent infestation, contact the management immediately. Make sure they inspect the problem and fix it immediately.
6. Make Sure Your Furniture Items Are Insured
Does the insurance policy cover damage from rodents such as rats and mice? It should.
Even well-maintained storage facilities will have occasional issues with pests. If a rodent infestation happens, your best line of defense is going to be an insurance policy. While a majority of storage facilities have stored property tenant insurance as a necessary requirement, not every policy will cover damage to furniture or other items due to a rodent infestation.
Besides acquiring the right insurance, make sure you have an accurate and detailed inventory of all furniture items inside a storage unit. In case there is damage, this will help save time and effort during the replacement process.
7. Choose a Storage Unit in a Facility that Has Pest Control
Choosing a facility that routinely performs pest control will increase the likelihood of having a rodent-free experience. This way, you need not worry about rodents damaging your furniture items or hiring rodent control professionals.
As it is the case with climate-controlled storage units, you will most likely need to pay a bit more for storage facilities that have pest control but the benefits far outweigh the costs. If you're by chance residing in London, there's a lot of self storage companies within the city that offer temperature controlled units at low rates. Check out Henfield's London self storage for affordable yet reliable storage facilities.
Avoid using a facility to store your valuable furniture items if you notice some common red flags such as:
The facility appears to have completely ignored landscaping
There are piles of trash just outside the facility
Storage unit doors are in dilapidated condition
Degraded seals or visible gaps in storage unit doors
There is not much you can do to prevent a rodent infestation if the storage unit is not taken care of properly by the management. However, you can hire rodent control experts to permanently solve your rodent issue.
8. Choose the Right Storage Containers
Use sturdy plastic containers and puncture-resistant bags to store items. Keep a big item like a Christmas tree in one of these upright tree keeper bags made of durable polyester fabric. Proper containers don't only keep pests away, but they also protect your precious belongings from other elements, such as moisture and dust, that may damage them. Cardboard boxes will sure help save some money but they don't stand a chance when rats and mice storm a storage unit.
If you must use these boxes to store some items, make sure to seal up the seams; use heavy-duty packing tape. When possible, use plastic containers with airtight lids to store your belongings.
Author Bio
My name is David Dorfman. I am the PR Media Manager at Rodentsstop, an independent, family-owned and local rodent clean up and control company. One of my passions is educating and helping people through all the issues related to living in a rat and mice free environment.
how to protect furniture in storage from mice how to protect furniture in storage how to keep mice out of a storage unit mouse infestation storage unit how to keep rats out of storage unit how to store furniture how to keep mice out of storage unit how to keep mice out of furniture in storage rats in storage unit best storage containers to keep mice out how to keep rodents out of storage unit keeping mice out of storage unit can mice chew through plastic storage containers large letters for wall mice in storage unit protect furniture in storage mice on furniture mice destroyed my storage unit how to protect clothes from mice can mice live in your couch how to protect food from mice mice furniture mice in furniture