A home is a place where your loved ones can take refuge after a hard day at work, unwind, and truly be themselves completely free from all worldly bonds.
This is why many homeowners take great pride in decorating and designing their homes. This is due to the fact that we want to feel connected with our dwellings. Not only should our surroundings offer us all the comfort that we need, but also help shed all our worries. 
A recent survey for homeowners in the Great Britain region reported that an average person in London spends as much as £5,781 is spent in a year to decorate their homes. Whereas on the other hand, the same survey which was conducted by Hillary Blinds shows that Scots spend as low as £566 on an average to decorate their homes.
According to Statista.com Americans spend nearly $61 on average to decorate their home during a holiday season. However, there is truly no limit as to how much or how little you can expend on home additions.
In this post, we would like to share with you some great tips that can help redesign your house. 
So let's take a quick look at each one of them: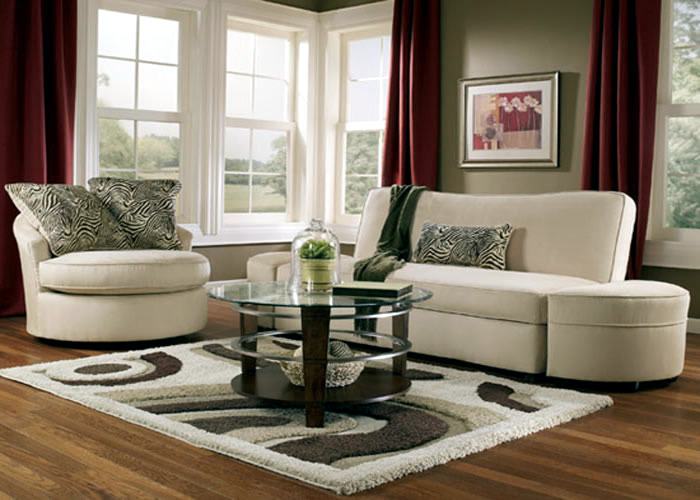 Apply Wooden Flooring
There are a lot of people around the world that are simply dying to feel wood under their feet and what can be better than giving your own house this little touch of aesthetic to feed your own guilty pleasures.
These hardwood floors are an absolute joy to walk around bare feet and also add a lot of personality to your humble abode. The choice of coloring is most important, however other factors also come into play.
We strongly recommend that you go for engineered flooring styles since they are able to retain their shape longer and give your floor a more even shape, look, and feel. Wood has a tendency to contract and expand which can be an absolute nightmare for some homeowners to adjust.
You should always choose engineered wooden floorings that have a thicker layer. For others, even solid wooden flooring might sound like a good investment.
Furthermore, you also have the choice to order a prefinished piece of wood or something that comes in raw and gets a professional finish after it is installed into your home by an expert.
While prefinished seems like a fine and easy way to go about it, many homeowners prefer that specific customization of on-site finish that makes all the difference. 
Even though it is a small detail to notice but that extra smoothness of on-site finishing by an expert just has a lot more appeal to many homeowners.
Then you also have the choice to select what type of finish you want to be applied which brings us to oil finishes that offers matte looks and soft feel as compared to polyurethane finish which is less impervious and more durable against damage. The choice is truly yours in the end. 
Give Your Kitchen a Facelift
The kitchen undoubtedly serves as one of the mainstays for any home. This place also serves at times as space where the family comes together and shares or creates some of the most memorable events to be cherished forever by loved ones.
Here are some tips that might pique your interest regarding how to give your old kitchen a facelift to make it look like new:
There are times when the kitchen structure itself is nothing to complain about, however, an aging décor can inevitably make it look old. There are several replacement options available in the market that can help bring in more color by replacing dated and old décor for your kitchen.
At times you do not even need replacements since a simple refinishing job can also bring life back to the high-quality material used in your kitchen. This can work wonders and make your kitchen gleam as if it was new.
Your kitchen must serve as a functional space and that is why the lighting and positioning of various items play an important role. We believe that with proper and tender love and care you can get the job done without any need for professional assistance.
A minimalist approach works great for the kitchen as it takes out all the gloom which cluttered shelving and cabinets heavily carry with them, plus it also makes your kitchen look more modern.
At times even a simple yet fine-looking paint job can help you take away all the misery that your kitchen currently exhibits. If you find accents on the wall as an eyesore then simply replace them with something more bright and cheerful.
Some Essential Tips that Make Decision Making Easier
The biggest concern many homeowners face when considering redesigning their homes is the cognitive dissonance that follows right after making an ill-informed decision.
Hence to reduce the impact of a poor decision in the first place here are some good tips to abide by to make you feel more gratified after taking steps to renovate your home?
Always give your own personal likings a preference. The home is yours and under your ownership, thus it must speak about values that interest you rather than some stranger.
It is always best to first figure out those aspects that are simply irreplaceable as well as those that you simply cannot withstand and must leave your abode forever.
When redesigning your home, always give top priority to spacing needs above all else. Hence if a piece of furniture or upholstery is too large for a room, it is better to leave it out of the picture entirely.
Treat your home by dividing it into specific segments that serve a certain and precise purpose. This will allow you to make practical adjustments that are more utility-driven and viable in the end.
While the quality of material when choosing to redesign your homes should never be compromised, the cost, price tag, or the expense should never dissuade you from choosing a better looking and a cheaper item to be a part of your home.
A holistic approach can serve you well when redesigning your home. You can start from the ground and then move upwards. Hence begin with your floors first and then move towards your wall decorations and fixtures, finally end with the lighting and the ceiling options for each room.
Conclusion
This brings us to the conclusion of our post. We hope this was a good read for you and it was able to offer some great insights regarding what to choose and what to forego when redesigning your home.
We would like to leave you with a quote from the American film producer, Billy Baldwin who once said: "Be faithful to your own taste because nothing you really like is ever out of style."