When it comes to kitchens, you might find yourself dreaming big — much bigger than the space your home has.
Two in ten Americans live in apartments or condos, which tend to be more compact dwellings. Plus, smaller or older homes don't always come with the enormous kitchens that so many people want.
However, a small kitchen doesn't have to be a bad thing. Instead, if you get a bit creative with the layout and design of the space, it can feel just as functional and airy as an extra-large kitchen.
Ready to remodel a small kitchen of your own? Here are seven tips to get you started: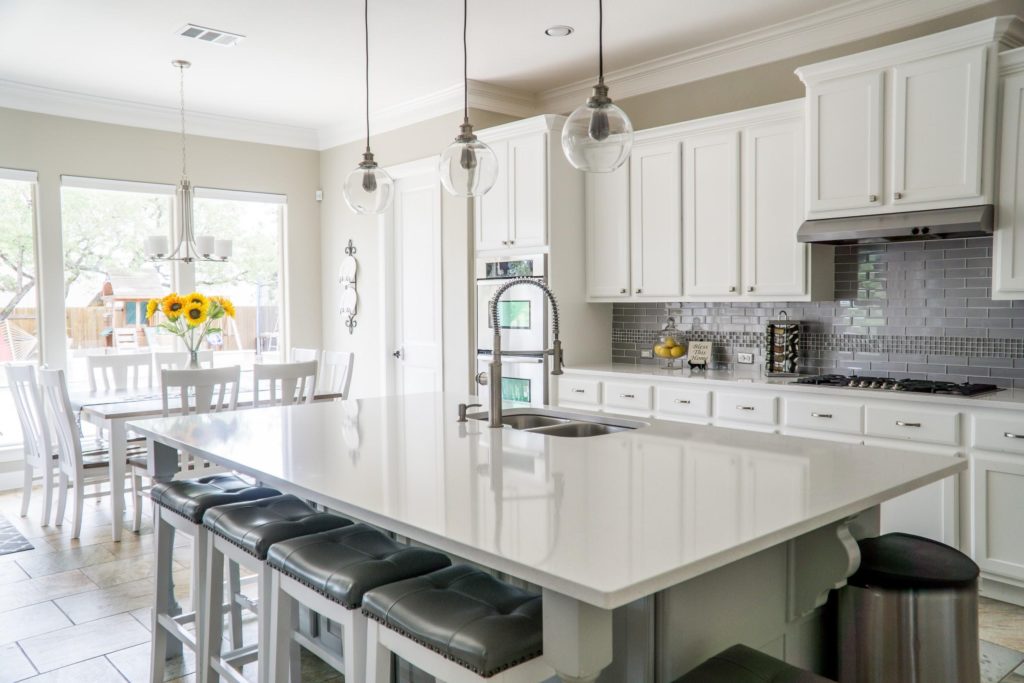 1. Lay It Out
You don't want to start a demolition or renovation without knowing precisely what you're doing to your kitchen. So, start the planning process by ironing out the layout.
Grabbing a sheet of graph paper and creating a to-scale outline of your kitchen can help you lay out cabinets and appliances. Or, head online to iron out the details in a digital floorplan.
Either way, you will get an idea of what fits and which small kitchen layouts could work for you. Such knowledge will inform the rest of your renovation and design choices.
2. Paint Cabinets and Walls the Same Color
White kitchens are perpetually popular, and for a good reason — they're crisp, classic, and they always look good.
This point is especially true for small kitchen spaces, so long as you paint the cabinets and the walls the same hue. Bright, crisp white-on-white tricks the eye into seeing the area as a bigger, airer kitchen. Even on a wall covered in cabinets, the uniform color makes it appear spacious, not cramped.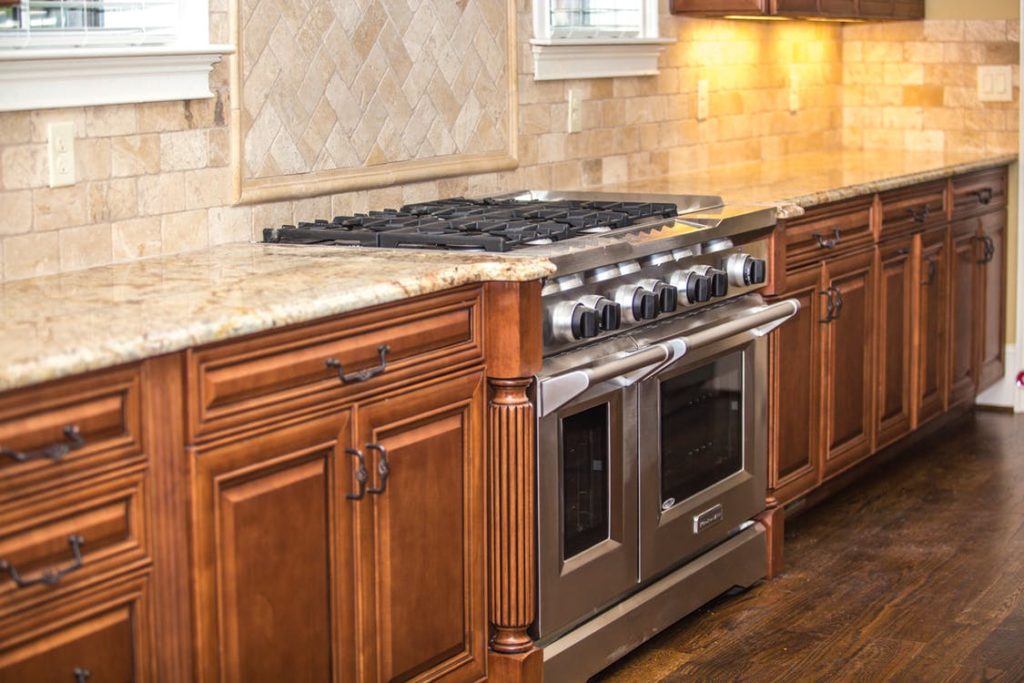 In small kitchen design, this trick works best if you choose a light color. So, grey would look just as stunning as a clean, white space.
On that note, you should try and stick for lighter colors in small spaces in general. Dark hues make rooms seem even tinier — and that's the last thing you want in an already-small area.
3. Add a Little Island
Think your small kitchen floorplan can't hold an island? Let's look at that one again.
Sure, your space probably can't handle a traditionally sized island smack-dab in the middle of the room. However, you might consider adding a butcher's block to the center of your small kitchen.
These small, moveable pieces give you more flexibility in where you can cook meals and store your wares. Plus, they need a lot less space than you think — and they can make a massive difference in the functionality of your small kitchen design.
4. Brighten It Up
Sometimes, you don't have to remodel a small kitchen to make it seem larger.
You need to throw back the curtains and let the light pour into the space. It has a similar effect as painting the walls white — it makes the room appear breezier and larger.
Of course, you can take a more targeted approach to this concept. Adding a statement-making pendant light in your kitchen will draw the eye upward, too. Such a feature will distract from the fact that your kitchen has pretty small dimensions.
5. Open Cabinets and Banish Clutter
In a small kitchen, you need as much storage as you can get.
You don't have to keep all of your wares behind closed doors, though. In fact, swapping a few of your traditional cabinets for open shelving can do wonders for a small kitchen floor plan.
Namely, open shelves can do double duty as decor and storage. Stack plates and line up glasses so they're easy to grab and aesthetically pleasing. Put everything else behind cabinet doors.
You can't implement this design idea without first banishing clutter from your kitchen, though. Open shelves can open up your small kitchen design, so long as you don't over-fill them with stuff. Edit your selections and get rid of what you don't need so that open shelves serve their purpose.
6. Remodel a Small Kitchen With Slimline Appliances
A full kitchen remodel gives you the chance to start fresh. If you're removing everything and starting over, then consider space-saving appliances for a smaller space.
Slimline appliances have all the same functionality as standard-sized versions. They take up less square footage. Sometimes, you can use slimline pieces more creatively, too.
For example, you can forego a full-sized fridge in your small kitchen. Instead, opt for refrigerated drawers that look just like your regular cabinets. Or, install an under-the-counter refrigerator to keep everything fresh.
You might consider leaving out unnecessary appliances from your small kitchen layouts, too. Swap a dishwasher for a double-sided sink, for instance. You lose counter space with the basin, but you earn back lots of storage below.
7. Finish With a Pop of Color
A saturated or bright hue can overwhelm your small kitchen — we've already covered this fact.
However, once you've finished designing your space, you might feel like it needs a little something more. In this case, feel free to add some pops of color to brighten your kitchen without overwhelming it.
For example, you can spruce up your open shelving with colorful plates and bowls. Hang printed curtains. Lay down a small area rug with a woven rainbow of hues.
Some homeowners will use patterned floors or backsplashes to bring in this extra bit of interest, but such detail could overwhelm your small kitchen. In the end, choose carefully, and don't be afraid to edit.
Small Kitchen, Big Style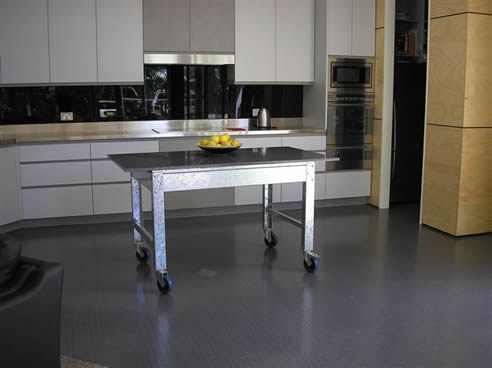 Soon enough, you'll see that you don't need square footage to remodel a small kitchen some big style. All you have to do is get started on your small kitchen remodel — and the above seven tips can help you do just that.
As you go, check back with us for all of the interior design tips and tricks you need.