Nowadays, many households use farmhouse sinks in their kitchens for their large size. If you visited a renewed home lately, the chances are you can encounter this feature in its cooking area.
The look and feel of the basin can tempt you to imagine having one in your house. While it can be a great thought, you should not jump at the choice going by its architectural appeal.
You have to pay attention to many other factors to make this design work for you. One of them can be about its size. Every kitchen may not have adequate space to spare for it. Thinking about fitting an oversized basin can be a too good thought to entertain.
To make sure you don't face any disappointment with an apron front kitchen sink choice, you can consider a few things beforehand. Here is a quick peek into them.
The standard size of a farmhouse sink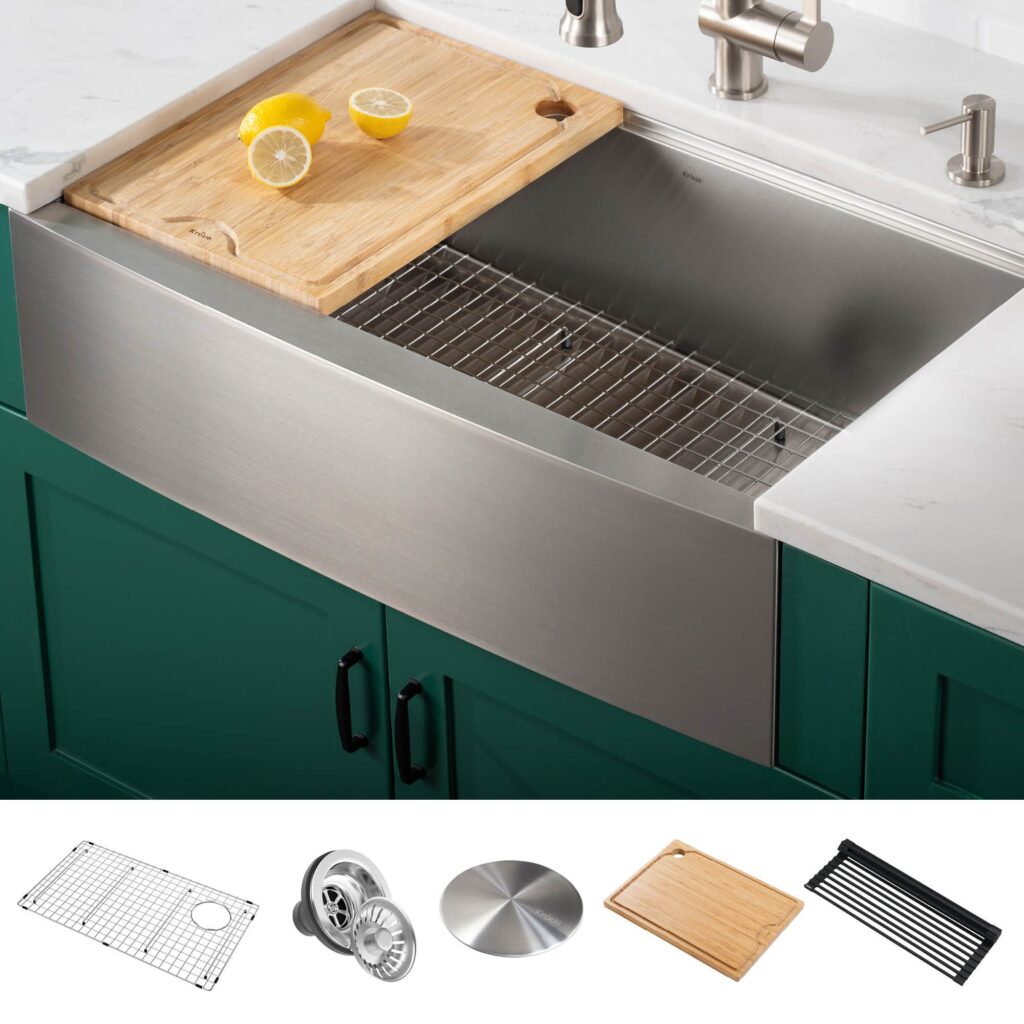 The dimensions of a kitchen sink can mean different for different people. For an average householder, depth refers to the inner bowl height from bottom to the top edge.
It indicates how deep your plumbing fixture is. However, contractors can see this as the distance of the sink from front to back. It is better to keep this point in mind, so you don't have any confusion while discussing these features with your contractor.
Anyway, an apron style basin can be typically 30 inches in length and 20 inches or so in width. Even larger farmhouse designs, such as 33 inches and above, can be this wide with a few centimeters up or down.
With other models, you can expect a length of 25 to 30 inches to be universal. Similarly, a depth range of 8 to 10 inches can be the standard norm with most of the sinks.
When you talk about apron front, you can expect them to be mostly 9 inches deep or so.
The decision about the suitable size of a kitchen sink
Whether you want to have a single or double bowl, you can explore your choices in terms of the length.
A single basin can measure from 30 to 36 inches, while a double bowl plumbing can be 33 to 36 inches long. There can be larger dimensions also. But they are most useful in commercial places.
For a residential kitchen, those can be too much space consuming. With this, you also need to have a sufficient budget, most of which consists of sink cost.
A large number of the self-cooking people naturally incline towards an oversized sink.
Anyone hardly complains about a too big basin, whereas the whimpers around a small bowl are quick to hear. You can find people who have problems with the cluttered and crowded space.
They hate the fact that the sink is too small to accommodate heavy pans and pots. With a few inches of extra space, all these issues disappear into thin air. You can focus on cleaning and food preparations without any hassle.
The kitchen design experts tell that using a gooseneck or high arc faucet with these deeper bowls can be the best decision.
The advantages and disadvantages of a deeper sink
The mark of the farmhouse designs tends to be its depth. It is no wonder that a deeper bowl allows you to store and rinse bulky utensils quickly.
It is a massive benefit for any busy cook or large family where cooking plenty of food is a usual practice. Apart from this practical edge, it also has an aesthetic proposition.
The deep bowl can accommodate most of your dishes, comfortably hiding them from the guest's gaze. As a consequence, your kitchen always looks in order from outside. That's why it doesn't hurt to go for a nine or ten-inch depth.
For shorter or average-height people, more depth can be helpful. But for taller folks, it can be a bit of a challenge.
They can struggle with backaches if they spend a considerable amount of time on the sink. So, one could consider this factor before investing in this model. 
The choices in an apron front sink
Composite granite, stainless steel, and cast iron are the leading options in this. Many households choose stainless steel basins for their durability and performance.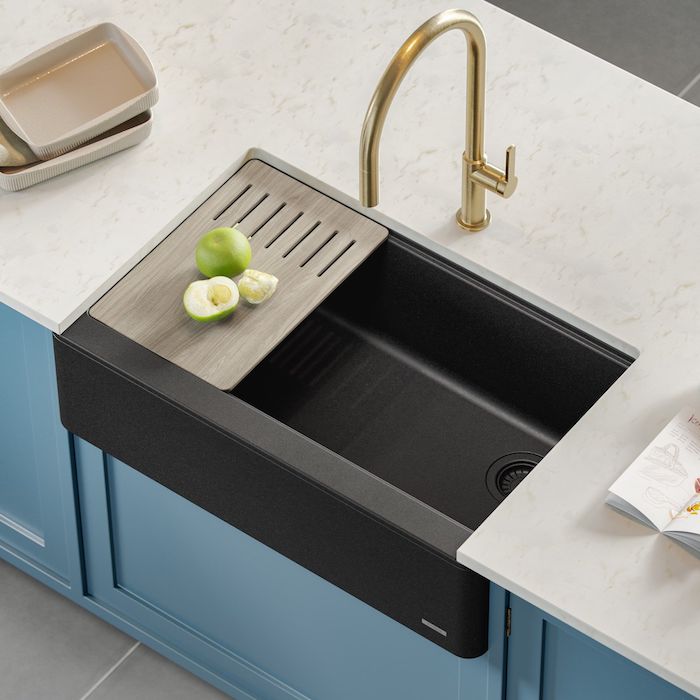 The experts usually advise people to go with undermount single bowl configurations with deeper bottoms. Going by this, making a decision can seem a simple step. 
Whether you select this or a double bowl farmhouse basin, make sure you choose a surface that can meet your daily kitchen habits. For example, if you buy a stainless steel surface, you need to inspect its thickness.
Anything from 16 to 18-gauge can be useful. Some high standard models feature 16-gauge. They are well-known for their soundproof quality. If it is not thick, you will have to put up with the pots and pans' clattering.
Another benefit of opting for high depth of the metal sheet is its strength. A robust stainless steel base can show more tolerance for dents. At the same time, it can have higher heat resistance.  
Granite composite apron-front sink can immediately elevate the upscale look of your home. The choice of black, white, and gray colors can give you more flexibility to experiment with your creative ideas.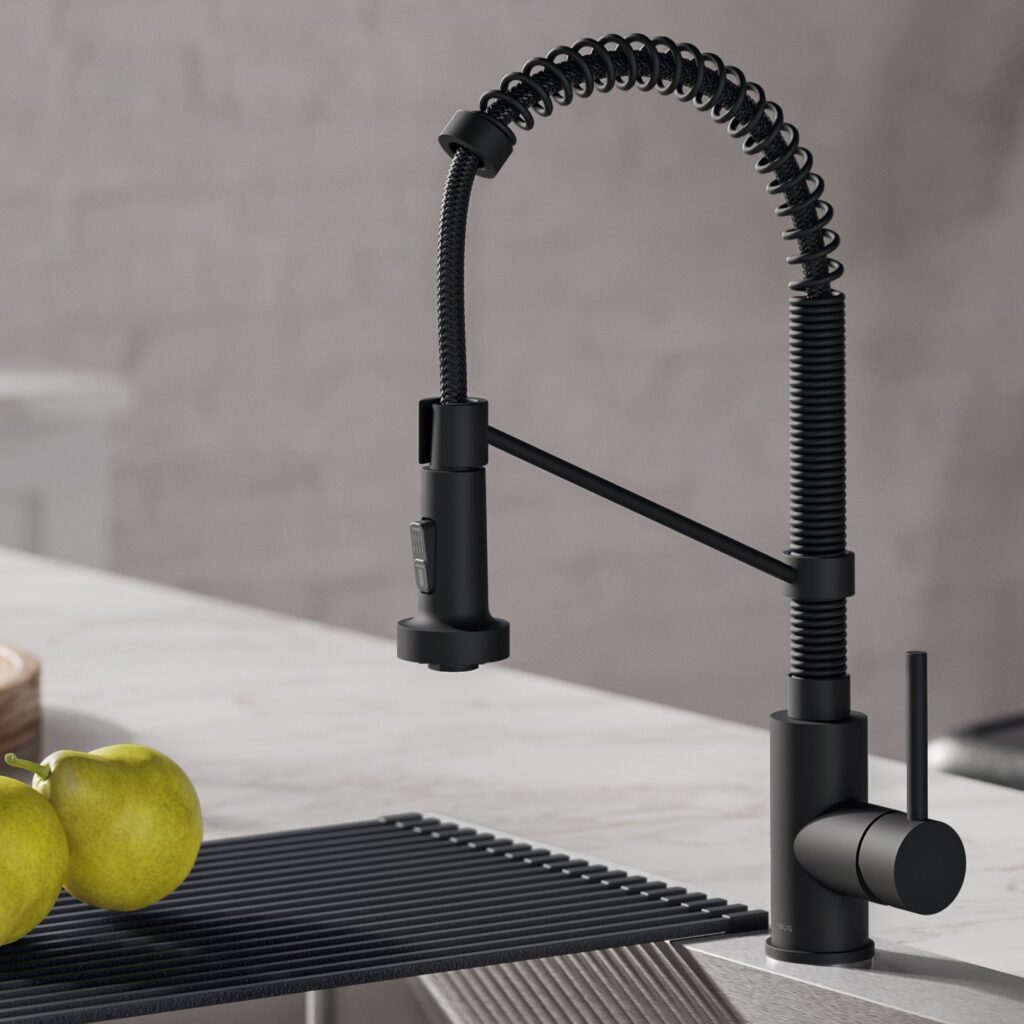 Whether you like to keep everything subtle or go bold with your interiors, you are free to add a twist as per your liking. And if you are sure you want to make your sink the hero in your cooking zone, then a cast iron apron style can be the thing. Its glossy finish can play a critical role here.
Farmhouse sinks are not a new phenomenon. They have been in use from the time when running water was a privilege for a handful of people.
The rest of the population depended on collecting water from nearby wells. Since then, the design has only evolved to keep pace with urban needs. Hence, it can be an ideal deal for you and your kitchen from many angles.