How many of you have found yourself in a situation when you feel like your house is too stuffy? But hardly anyone has the money and the energy to look for and move somewhere else so we end up stuck with a deep feeling of dissatisfaction.
But what if there was a solution to that problem, and a fairly uncomplicated one at that. You don't have to move – you can get loft extensions! All you need to know about it, including an estimated cost, is here: https://clubmit.co.uk/loft-conversion-cost.
Every Type of Loft Conversion
Before you decide if a loft conversion is a good investment for you you need to find out a little bit about it – the basics should be enough to let you make an informed decision.
There are different types of loft conversion and each one of them is good for different situations and you need to find out which would be the best for you. Some of them are:
room in loft conversion,
bungalow loft conversion,
mansard loft conversion.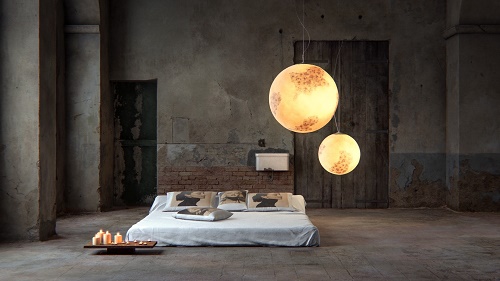 Basic Information about Lost Conversion
The first one is the simplest one you could do. It consists simply of adding new windows and things as such to a loft you already have. It costs the least and is a really elegant solution that can be accomplished with little effort.
A bungalow loft conversion is a bit more complex than that, and yet it's probably the most common loft conversion type in the UK. The process of creating extra space, in this case, means converting the attic of a single storey house into a space where someone could live comfortably.
The last one is definitely the most extreme of all three. It involves building a whole new storey to your house. To get that effect you need to change the structure of your roof, which is significantly more work than the previous loft conversion types, but it adds the most space, so it's still worth considering.
The Estimated Prices of Loft Conversion
It's obvious that some types of loft conversion cost more and some cost less. It all depends on what work needs to be done and on your specific situation. But it's always good to know more or less how much money you're likely to have to spend on something like this – to be able to decide whether or not it's the best option for you.
The price also depends on your location – in different parts of the UK, prices can be higher or lower. The cost of a room in loft conversion is usually from 15 to 20 thousand pounds. For bungalow loft conversion it's between 30 and 70 thousand and mansard loft conversion price could go up to 70 thousand pounds but really often it's less, even 50 thousand.
Final Thoughts
A loft conversion is a very personal decision that depends on many factors. Your house needs to be built correctly for it to even be possible, but also not everyone finds it the best option for their specific situation.
A loft conversion can be an amazing investment that's going to make your life easier and that you're going to be happy about for years, but again, it's different for everyone and this decision needs to be made after thorough research.