Are you getting ready to embark on a home renovation project?
It's safe to say that any major home renovation will be a significant undertaking. After all, this type of renovation often involves designers, architects, contractors and an entire construction team.
If you're feeling overwhelmed in your home renovation, you're going to want to read this. We're sharing five simple tips on how to plan the best home renovation possible.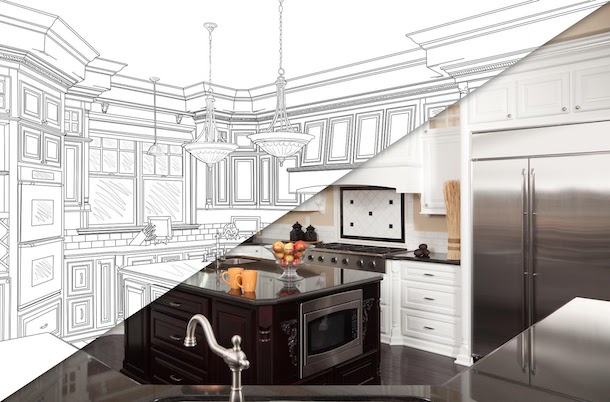 1. Prepare a Realistic Budget
First and foremost, it's time to prepare a realistic budget.
This budget must account for any and all costs relating to initial destruction, materials, crew, installation, warranties, and permits. Of course, certain rooms without the home are going to require a more extensive budget. For example, the average kitchen renovation costs upwards of $25,000.
In order to avoid surprises and disappointment down the road, it's best to overestimate your costs.
2. Figure out Your Finances
Next, you're going to want to figure out exactly how you're going to pay for these renovations.
Are you going to take out a home equity line of credit? Or, maybe you're using the funds from a recent commission cheque. Either way, you'll want to know exactly how much you're going to be spending and when the money will be due.
Internet is your best friend when it comes to search for different options that can fit into your budget. You can easily bookmark the pages that interest you and even export bookmarks across different browsers using an online bookmark app.
3. Locate Your Crew
Once you have your budget and finances in order, it's time to find your crew.
In finding the best crew, you're going to want to interview multiple contractors and companies. With this, be sure to request quotes and even ask for some of their references.
It's also helpful to read online reviews from their past clients. In fact, 90 percent of consumers will read online reviews before visiting or hiring a business. This is a great way to get to know different companies as well as their advantages and disadvantages.
4. Understand Bylaws and Permits
Did you know that certain renovations within your home require building permits?
These permits will ensure that your renovations are structurally sound and finished to a certain standard. This helps to protect both yourself and the future residents of your home.
It's also important to have a firm understanding of the zoning bylaws in your city. For example, some bylaws will prevent homeowners from constructing additions or adding levels to their homes.
If you complete your renovations without the necessary permits or adhering to the zoning bylaws, you risk facing serious trouble and fines down the road.
5. Have a Clean-Up Plan
Of course, it's only natural to focus on the road ahead when it comes to home renovations.
However, the majority of homeowners forget to account for a temporary clean-up plan. Let's consider that most home renovations will require for the homeowners to temporarily disperse of their existing furniture. In doing so, the crew can adequately work through the renovation.
Before you begin your renovations, be sure that you have a place for your existing furniture. This could be anywhere from storing in a garage to public storage units.
Major Home Renovation
If you've been dreaming of a major home renovation, why not make your dream a reality?
With these helpful tips, you can ensure that you stay on track and that your renovation is as smooth and stress-free as possible!
Did you find this article helpful? If so, be sure to bookmark our page!