It's important that your apartment feels like home. As a renter, you don't quite have the liberties to design the place like you would if you owned it. But that doesn't mean you can't turn your apartment into a unique, personal space! With a few simple tips and tricks, you can turn any apartment for sale into one that feels like you.
If you're ready to revamp your place, check out these 7 essential steps to make your apartment feel like home!
How Do You Make A Rented House Feel Like Home?
Add Color
Your landlord might say no, but it's worth it to ask if you're allowed to paint — even if it's just one wall. Bare white or beige walls are usually a sign that you rent rather than own, and painting is one of the easiest ways to customize a space.
If you paint, stick to pale colors that will be easier for the next tenant to paint over. You can choose your favorite color, check out trend reports for design inspiration, or choose a color that will match easily with your décor.
If painting is not an option, consider hanging peel and stick wallpaper. A lot of varieties are easy to apply and a piece of cake to remove. 
You can also decorate with framed artwork or wall hangings to break up those large, blank white walls. And if your landlord is the type who won't even allow you to put a nail in the wall, there's one other thing you can do: embrace the cozy minimalist aesthetic.
Make those white walls work to your advantage by decorating with minimalist furniture and pale, neutral accessories. If you pull off the minimalist in every aspect, you can give your apartment a chic, new look and feel.
2. Add Texture Wherever You Can
Rugs, curtains, and pillows are an easy way to add texture (plus color and pattern) to a room. There are endless options to choose from at all price points, so you'll only be limited by your creativity.

Large area rugs are ideal for use in the living room or bedroom. If you already have carpet, look for smaller rugs that you can place by the doorway or under your kitchen table.

When it comes to pillows, we say you can never have too many. Adding throw pillows to couches and chairs will instantly make your apartment feel more homey and cozy. Tired of those mini-blinds on the windows? Hang curtains or sheers to add drama and color or to create more privacy from your neighbor
3. Change the Lighting
Just because your apartment is full of overhead light fixtures with bright bulbs doesn't mean you have to use them. Switch those bright bulbs out for dimmer ones or add table and floor lamps to create some ambiance. And don't forget to make the most of your windows! Maximize natural lighting and let the sunshine in by either opening up the blinds or replacing them with curtains or sheers. 
4. Add Personal Touches
Your apartment will never feel like home unless you add a few personal touches.  An art gallery wall, framed photos, a collection of your favorite books, a few potted plants… Whatever makes you happy and makes you feel comfortable should have a presence in your home!

A few small personal items can turn any bland apartment into a unique, interesting space. And if you're into DIY, you can incorporate one-of-a-kind pieces that will transform your apartment into a home that's all your own.
If you want to create a safe and relaxing vibe in your apartment, consider adding items such as aromatic white sage smudge sticks to dispel negative energies and invite good vibes into your space.
If smudging is not for you, try incense sticks, resin incense, or aromatherapy. Using aroma diffusers or adding a pleasant fragrance to your apartment can soothe the mind and body and help relieve stress, not to mention make your space more comfortable.
5. Invest in a Few Good Pieces of Furniture
An apartment full of IKEA furniture may be good for your budget — but high-quality furniture makes an apartment feel like home. That doesn't mean you have to blow your budget and buy all new things.  Invest in small pieces, such as an accent chair you love, new end tables, a coffee table, or a kitchen dining set. The smaller the pieces are, the easier it will be to take them with you to your next apartment or your own home (when you buy one).
6. Make Use of Outdoor Space as Much as Possible
What do all great homes have?  A backyard, a porch, or some outdoor area where you can enjoy the fresh air.  In an apartment, you may only have a tiny balcony or a small outdoor patio — and that's all you need. You just have to make the most of it!

Add a hanging plant or place some potted flowers on your porch. Buy an outdoor chair for your balcony where you can sit and enjoy your morning coffee. If you have no outdoor space at all, then bring the outdoors in!  Adding some greenery and potted plants inside is an inexpensive and effective way to enjoy some of what nature has to offer.
7. Keep it Clean and Neat
Your home should be your sanctuary. It should welcome you in, and you should want to spend time there.  To make your home your sanctuary, keep it neat and clean.

Get rid of clutter on a regular basis. Clean, dust, and vacuum every few days. Assign everything a place and keep everything in its place.  When your apartment is neat, clean, and organized, you'll enjoy spending time there. And that's what a home should be — a place that you enjoy being in and look forward to returning to every single day.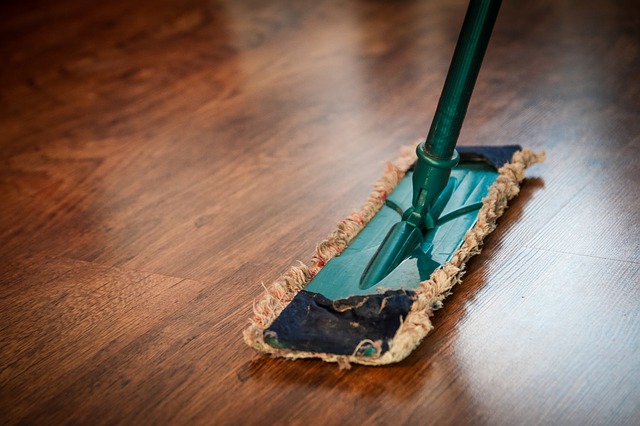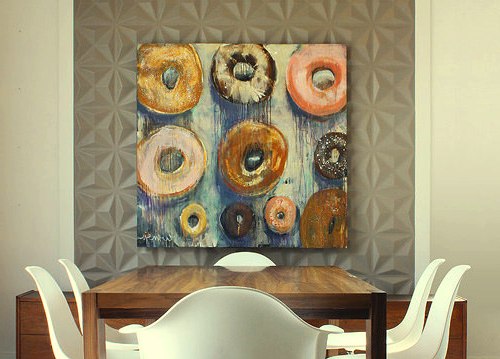 An apartment feels like home when it feels like it's yours. Getting that "my place" feel means adding the colors, textures, and patterns you love.
So get organized and make that apartment neat and clean. Hang some curtains, change out those lightbulbs, and color or decorate a wall. Add a few pieces of high-quality furniture and make as much use as possible of whatever outdoor space you have.
Before you know it, your apartment may feel so homey that you don't ever want to leave!
Author Bio:

Ryan Sundling is a Group Marketing Manager at Cardinal Group Management. He has over 10 years of experience in the conventional housing industry and works with Alexan on 20th Street Station on a daily basis to help them with their marketing efforts.