No matter what industry your company is operating in, the truth of the matter is that you only get one chance to make an excellent first impression. For many, your signage is the first interaction that a potential customer will have with you, which is why it deserves some thoughtful and deliberate attention.
For shopping malls, their signage impacts both the space's aesthetic allure as well as its branding. After all, there is nothing more important for retail stores than to have appealing visibility.
A high-quality signage and wayfinding system is a proven strategy for bringing in more foot traffic and creating a positive experience for visitors. However, too many properties do it incorrectly, which (unfortunately) tends to result in overstimulation and even confusion.
To help you get your wayfinding right, read on for five things to learn from excellent mall signage design.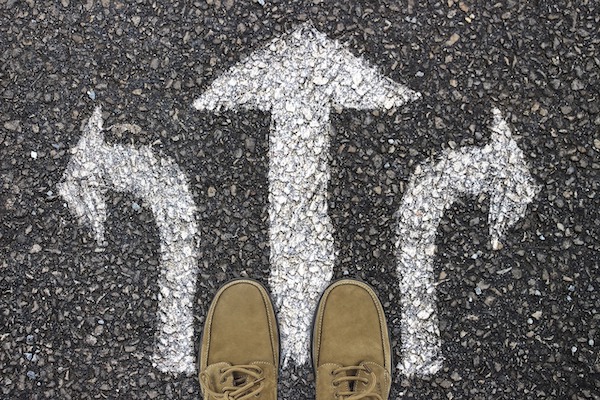 1. It is part of your branding strategy.
One of the main things that your business can learn from excellent mall signage design is that well-designed wayfinding and signage can have a significant impact on your branding.
One only needs to take a quick look at the logos of established brands to recognize how powerful images can be when it comes to forming a brand and inspiring customer loyalty. Images are able to communicate without any words, and your business can benefit from the same thing.
Well-designed signage and perfectly positioned wayfinding can aid your business in standing out from your competitors, even if you aren't as established (yet) as Nike or Apple. Your brand is one of your best assets, so it must be included in any signage and wayfinding decisions you make.
2. It boosts visibility.
One of the reasons malls invest so heavily in their signage is because they attract the attention of drivers and passersby. This is crucial for boosting the number of people who visit the mall and for growing overall awareness.
This is key if shopping malls are to compete with retailers in the online space. For them to remain competitive, shopping malls recognize that they need to have well-designed and prominently located signage.
Therefore, you want to ensure that you are designing signage that is creative and engaging enough to attract the attention of passersby. To do this, your signs will need to communicate effectively while still meeting local regulations.
What you can learn from excellent mall signage design is that in order to have a successful retail business that entices customers and boosts sales, then it needs to be seen. That can happen with well-designed signage.
3. It needs to include the essential elements.
When it comes to what makes a high-quality signage system, there are a few essential elements that need to be included. These are user-friendly language, large font and icon size, and the necessary lighting. All of these are just the basics but are crucial if you are going to have a signage and wayfinding system that is effective.
For example, user-friendly language is essential; otherwise, you aren't going to be able to communicate what you want to say to visitors correctly. Therefore, you want to keep things simple and only include the essential information.
Additionally, having a decent font size and icon size is necessary if you are going to attract the attention of passersby. It also helps visitors to locate themselves within the property quickly and makes it easier for them to navigate the space.
Whenever you are deciding on a signage font, always prioritize clarity; otherwise, it isn't going to be very helpful. Finally, lighting plays an essential role in your signage and wayfinding system because you want to ensure that the signs can be read at all times of day and night.
4. It is essential to stay on top of the trends.
You can tell when a business is old-school by the colors, fonts, and images they use in their branding. Generally, this isn't the vibe you want to be giving, particularly if you are looking to attract new millennial consumers.
The shopping malls that are able to compete in the new consumer economy are those that understand the importance of staying on top of the trends. Moreover, they also look for ways to make themselves stand out and appeal to consumers.
In 2020, some of these top signage and wayfinding trends include 3D graphics and Augmented Reality (AR), both of which combine branding with functionality and help to create a more engaging experience for visitors.
Utilizing these new technologies is a surefire way of demonstrating to consumers that you are part of the modern consumer world. Now more than ever before, you can utilize big data when planning your signage and wayfinding system. Mappedin is an example of mall mapping and indoor wayfinding system making it easy for shoppers to find the stores they're looking for via the fastest, most efficient route possible
This will aid you in thoroughly understanding how people move throughout the space and where extra help is needed.
5. It requires professionals.
There is no way around it: In order to have the best signage and wayfinding system possible, you need to work with professionals. After all, this is one of the most critical components of your business, so you want to benefit from the expertise that professionals bring.
Look for a top wayfinding signage firm that can assist you in creating an effective signage and wayfinding system that works.
Without the knowledge and experience of professionals, it is challenging to design a system that balances creativity with functionality – something that too many properties, unfortunately, get wrong.
Don't be like them! Instead, the specialists can work with you throughout the process, from sketching the designs to determining the necessary locations. They can also help you to establish sign standards so that your system can grow and adapt along with your business.
This is the best way to ensure you are generating a system that will be with you for the long term.
Does your business have an effective signage and wayfinding system? Or are you due an update? What do you think are the most critical aspects of signage and wayfinding from a visitor and a business perspective? Let us know your thoughts and any relevant insights in the comments below!

AUTHOR BIO
Zak Zakaria is a Waymaker at dezigntechnic in Dubai who also previously worked as the company's Graphic Designer and Art Director. Zak is a creative with work experience in multiple multinational agencies such as JWT and Saatchi & Saatchi. Signage design is a family business, making Zak's personal experience with signage his longest professional commitment.