A fresh coat of paint is capable of transforming your home like nothing else. Without doing any major renovations, you may feel like your home to be an entirely new place. That's what the right choice of paint colors can do for you!
Luckily, there is more to that. You can make the transformation even more impactful by selecting the right textures, finishes, and patterns.
If you have been wondering why painting can play a pivotal role in the interior décor and comfort of your home, here are some important reasons.
As walls are the largest structures in your home, their paint color creates a backdrop for the entire décor.
Painting can be used to add texture and patterns to your otherwise bland rooms, without spending a hefty amount.
Adding the right colors and contrasts in a house, painting can bring visual interest. Pick the right colors and you can control the emotional state of the residents to some extent!
Now that you know the why of it, here are the top 10 ways interior painting can transform your living space from average to extraordinary.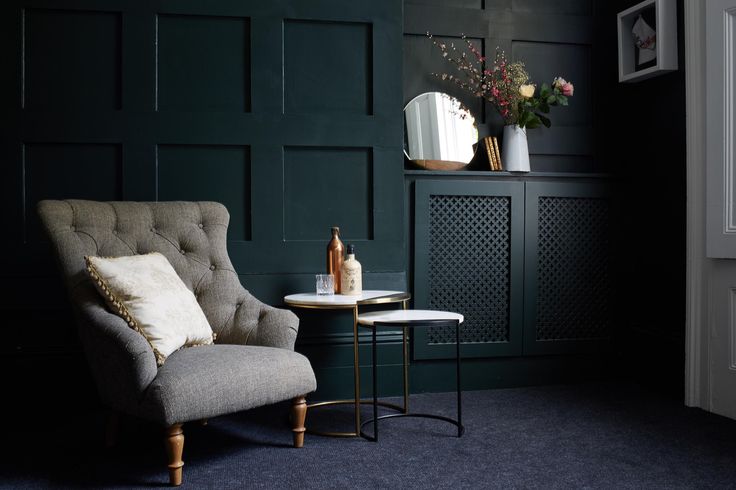 Change The Wall Colors
Well, this is obvious but still the most crucial. The easiest way to change the entire look and feel of your house is to scrape away the old paint and prep the walls for a fresh coat.
If you are truly aiming for that stark change, you have to opt for the opposite color scheme of the existing one. Let's say you had light-colored walls. Go for bold color pops for at least some walls of your home to bring a visible change.
For those who had bright colored or a lot of accent walls already, going for neutral hues can make your home look brighter and lighter. Know that going from light to darker shades is easier and much more affordable than the other way round.
While you are choosing the colors for your house walls, don't forget to consider the flooring and major décor items.
Paint The Storage Cabinets
Whether you don't have the time or budget for painting your walls, you still have plenty of options. One of the most popular ways is to paint the storage cabinets in your home. Be it your kitchen, bathroom, or living room, the cabinets take up a lot of space. Adding new colors to them can instantly make your place look fresh and appealing. It's an easy and inexpensive update that can bring a huge difference.
If you have got the knack for it, prepping the cabinets and painting them takes no longer than a weekend. Cool-toned cabinets are dominating the painting trends in 2021 whereas white, grey, blue and green are also on the rise.
Paint The Doors and Windows
Homeowners rarely think about the doors and windows when it comes to painting. Those who have tried it know that freshly painted doors and windows take all the limelight. Even if you haven't changed a single thing about your house, this change will install a new life into your house décor.
Pick a bold color from the existing walls, décor items, or floors and paint your doors and window trims. If you are short of ideas and can't find the right color for your neutral-colored walls, black is the best paint choice for you. Contrasting colors on your window trim can give an updated look.
Create Attention-Grabbing Backsplashes
There is a lot of room for change and creativity for the backsplashes. As years pass by, the backsplash changes colors and becomes a weird, unrecognizable shade of brown. If you can relate to this, painting the backsplash is one of the best options for you.
Know that dirty or faded backsplashes make your kitchen look drab and boring. All you have to do is to clean the tiles and storm your head for fresh and inspiring painting ideas for the backsplash. Paint with a good quality primer, choose the right sheen and it will hold up for years.
Rethink Your Floors
While you are paying attention to all the possibilities of interior painting, don't forget about the floors. Although not commonly employed, painting your floors is a game-changer. Thanks to ever-evolving technology, you have a wide range of stencil options. You can achieve pretty much any look for your house flooring without replacing it.
If you are going for a simple and clean look, paint the tiles with a solid color. It's a perfect choice for bathrooms and laundry places. When you are opting for tile entryway floors, you can pick some bolder choices, both in terms of color and patterns.
Repaint The Light Fixtures
The light fixtures are important to bring artificial luminance to your home but they can be more than that. Each home has generally plenty of outdated fixtures. Take this as an opportunity to get them fixed and paint them fresh.
The beautiful flush mount lights can make an interesting piece of house décor when freshly painted. You can bring out the classic vibes by selecting the right paint colors for cheap bathroom vanity lighting. And those super shiny brass chandeliers can be repainted to match the new color scheme of your house.
Change/Paint The Hardware
Nothing dates your home more than outdated, old, and worn-out hardware. Be it your bathroom, kitchen, or bedroom, dirty knobs and handles make your home look less interesting.
Even if you are not good at house maintenance tasks and consider yourself a novice, painting and changing hardware is quite simple. For those who want to replace it, simply unscrew the knobs or handles and adjust the new ones. If you are planning to paint them, choose top-quality paints that can last for years. It not only transforms the cabinetry but adds to its functionality.
Paint The Fireplace Stones and Countertops
If you have a fireplace at your home, interior painting can be more fun. Paint the brick and you will notice a significant change in the overall aesthetics of your home. Brick fireplaces look great with neutral colors. You can add more drama by using the right shades for creating a contrast. 
The general rule for painting a fireplace is to go with neutral colors so that the mantelpiece blends well with other features of your room. But that does not mean you cannot go for some bold colors like greens and blues!
Invest In Quality Painting Supplies 
What is the most reliable way to transform your house with painting? Investing in quality painting materials can never go wrong. Whatever the color choice may be, poor quality painting materials affect the final look of the project can like nothing else. Whether you are purchasing painting tools or materials, conduct thorough research to be sure about the quality.
Choose The Best Painting Professionals for Your Project 
What if I told you that you could be left free of all the hassle? Several painting companies offer reliable interior and exterior painting services. Your job is to find the right painting professionals and leave the rest to them. Verify the legal compliance of the painting company and check their standing with BBB before making any deals with them.