Moving to a new destination is one of the significant milestones of your life as it provides you with an opportunity to start anew.
Regardless of the reason, shifting to a new place requires thorough planning and extensive preparation.
It would help if you were on the top of your game as the smallest of things demand your attention, and ignoring even a single aspect may lead to some dire consequences.
Since planning for a move is mentally draining, your mind keeps reminding you of your to-do tasks. Experts recommend that you maintain a checklist to keep track of things completed and those that need your attention.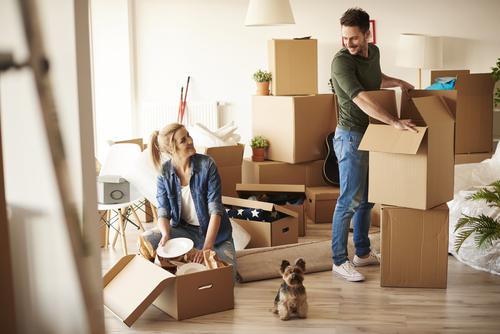 Following are some fabulous tips that will assist you in making a plan for your next move:
Bubble Wrap
You must have some fragile items and electronic appliances that you plan to take along with you. You must make your bid and pack them safely.
Bubble wrap works as a shield in keeping your belongings intact. Before putting any fragile objects in the boxes, roll them up in multiple layers of bubble wrap so that they remain in one piece despite vigorous movements.
Declutter
When you start putting things in boxes, you realize that you have been hoarding unnecessary stuff for so long.
You would not want to take all the excess stuff along, so now is an ideal time to declutter and toss unwanted stuff. Decluttering helps in packing and make it easier for you to set the new home. 
Usually, when people sort things out to clean out their closets, they come across several items that they might have forgotten they possess. Some items hold sentimental value, and you cannot afford to lose them.
Therefore, why risk breaking your items when you can keep your cherished items safely in the storage.  
For example, if you live near Fort Worth and plan to make a long-distance move, it's better to find secure and climate-controlled storage units in Fort Worth, TX, to prevent your fragile items from breaking.
Make Use Of Trash Bags
Settling in a new place is a taxing job. As packing is not your only concern, but the stress of unpacking and adjusting in a new environment also overwhelms you.
To make your task of moving smooth, you can hurl your clothes in hangers and tie them in oversized trash bags. Once your boxes reach your new abode, you can ask movers to put them in the correct room.
Opening these bags and setting your brand-new wardrobe will take only a few minutes. Besides, taking clothes hangers in a separate box will only add to the existing luggage, and by using trash bags, you can make your move easy.
Avoid Refurbishing Your Furniture
Some people consider moving an opportunity to polish their furniture pieces. While it is a great idea, but refurbishing before moving is the worst thing that you can do to your belongings.
The shifting process will cause some damage to your furniture while hurling them up the stairs of your new home. It may put some scratches or, in the worst case, break the furniture items apart.
If you are considering upgrading your furniture, wait until your dressers, cupboard or bookcase arrive at your new location, and then you can paint them fresh. You will not have to assemble your items more than once, and it will ease the task of setting your new home.  
Go Easy On Yourself
No matter how extensive your plan is and how much you take care of the details, you might forget a few things in the hustle-bustle of moving.
Exerting yourself more than you can bear will only make things worse for you. While planning your move, you need to take care of your diet, sleep and health.
Give yourself realistic deadlines, and if you think you are unable to handle it all alone, it is better to ask for some help from family or friends.
It would be best if you kept in mind that settling in will also require your energy, and it is only possible when you go easy on yourself.
Conclusion
Shifting your base to a new place is a big decision, and the whole process can hurt your emotional, mental, and physical wellbeing.
Although the entire process can drain your energy, it is worth the effort. Because you will be less stressed once you have settled into your new home and made friends with new neighbours.
Hopefully, you will make good memories with your family which will last you a lifetime.