Water damage can occur in your home or business at any time. Common causes of water damage include flooding, storm bursts, leaking pipes, seepage from underground, and damaged roof and gutters. Water in your home could create all kinds of devastating results, including creating a perfect growth environment for bacteria and mold.
Admit it or not, water damage can really dampen your spirits in more ways than one. The obvious effects are structural damage, loss to personal belongings and crucial documents, and of course, burning a hole in your budget because of this unforeseen circumstance.
Water damage is an unprecedented event, which can wreck your normal routine life. That's precisely where professional water damage clean-up services come into the picture. Read on to know how!
Quick Response Time
Time, tide and mold wait for none; the longer you take to clean up water spillage, greater the secondary impact on your home. There's a significant risk to your health and physical safety too. Water damage restoration companies usually are located at nodal points near your location. This makes them really accessible and gives them the advantage of quick response time, enabling you to just ring them up, 24×7, to address any emergencies related to water damage in your home or office.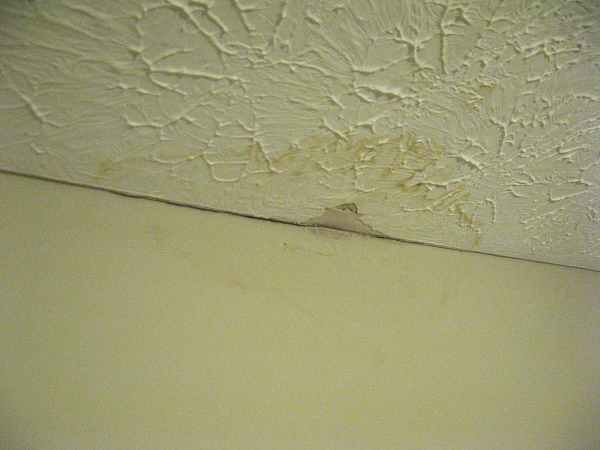 Quick Restoration
Water damage can render your home or business inhospitable, requiring prompt action to restore it to its former state. Thanks to the quick response time of professional water damage services, your property can be cleared of water, dried and disinfected to take care of microbes and mold, and carry out repair works if necessary repairs within a short time. Additionally, the company comes with an adequate workforce and the right equipment that can do the job in a matter of hours.
Reduced Losses and Costs
Water damage can rack up a significant amount in bills, and often the full extent of one water spillage is felt days, even months later. The sooner you call a water damage specialist, the faster you can salvage your property. Their quick action helps you to save tremendously on subsequent reparation: imagine the cost of a simple sanding off and repainting over a water stain, versus that of reconstructing a whole segment of the damaged drywall.
Professional Advice
The post-water damage clean-up can be a trick part to handle by yourself. Homeowners often find it difficult to determine the salvageable items and sections of your flooded home. Water damage restoration professionals can inspect your property, while offering expert advice as to how to beast deal with remediation of water damage. These professionally trained and certified technicians have all the necessary know-how to fix your issues, especially if the damage is significant and you are not in a position to deal with it yourself.
Insurance Support 
Many water damage restoration services have established deep relationships with insurance companies; the years of experience in dealing with insurance forms and policies prove to be of great help when your insurance company adjuster assesses the extent of water damage. You not only save time and energy behind tedious paperwork, but also money, by helping you claim a fair settlement from your insurance company.
Bouquet of Holistic Home services
Hiring a professional reduces the burden of having to clean up the mess yourself. Thanks to the wide range of services they provide, including disinfection, mold removal, furniture and upholstery/carpet drying and others, water damage professionals are really handy to get the clean up done in a very short time.
Water damage remediation could be as easy as force-vacuum-drying out your soaked property, or as complex as rebuilding an entire section of drywall. Since professionals are always equipped for unforeseen events, they can help you ease the worry you have about your precious home.
24/7 Emergency Response
Damage Extent Assessment
Water Extraction & Dehumidification
Cleaning and Sanitizing
Mold Testing/Remediation
Air Quality Testing
Debris Removal.