Everybody wants to come home to a safe and secure house. Having a shelter that can protect you from varying weather conditions and hazards is essential. Unfortunately, we still see homes easily devastated by disasters.
Thankfully, there are several ways to add durability and resilience to a home. Read the following tips if you are looking for ways to get you a sturdier and better setup. Preparing ahead before disaster strikes gives you a better chance of not dealing with too much damage.
Tips to Protect a Home from Disasters
Invest in Impact Windows
Disaster-proof home improvements are essential if you want to keep yourself safe. If you live near the shore, impact windows can save you money by reducing your exposure to damage. A hurricane's powerful winds may cause significant damage to coastal homes. A lot of homeowners are deciding to secure their properties by installing security windows.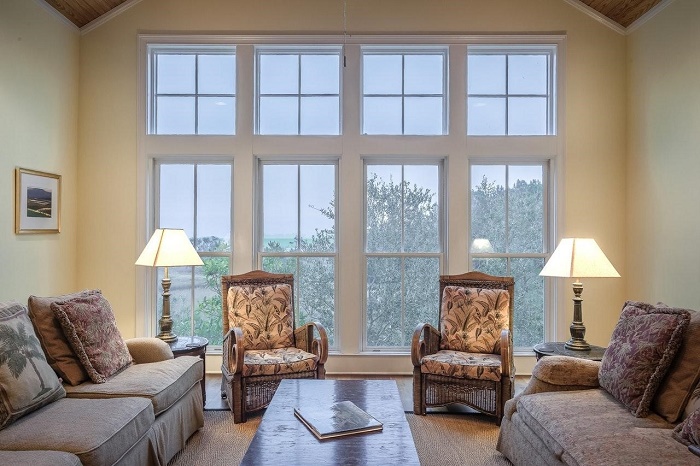 Impact windows are built to resist the force of a 2×4 stud slamming into them at a speed of 150 mph. Glass and Kevlar laminates are used to make these barriers. Consider how much money you may save by not having to replace damaged windows during a severe hurricane.
Check Waterflow
Do a comprehensive inspection of all your rainwater collection systems, including gutters and downspouts. Clean out any plant life or trash that has accumulated in the drains. During a storm, make sure nothing gets in the way of water flow. Ensure the downspouts are pointing away from your house when you perform your inspection. Water damage to your roots or attic is possible if you don't act quickly.
Manage Appliances
A single short circuit or flash of lightning may send the voltage in your house soaring. Damage is done in a fraction of a second, resulting in costly kitchen appliances being ruined. Unplug equipment such as ovens, toaster ovens, dishwashers, coffee machines, and refrigerators before cleaning. Use a surge protector in the fridge if you're concerned about spoiling food. Make a list of everything you own while you're at it.
Get Hurricane Shutters
If you're putting out a to-do list for house upgrades, don't forget about hurricane shutters. The use of hurricane shutters helps keep flying debris out of your windows. If a storm is brewing down in your area, you'll want to have an extra layer of defense around your house just in case. Keep in mind that a damaged window will let blustery winds in. The strong gusts will raise the air pressure, which might lead to a collapse of the roof.
What to Do After a Disaster
At those inevitable times when disaster hits and causes damage, it is always best to call professionals. As tempting as it may seem, restoring your home on your own has its own repercussions. They have better experience, skills, equipment, and training. They can do the work efficiently while saving you time and guaranteeing safety in the place.
Conclusion
Protecting your home from disasters is fairly easy if you know the right things to do. We all know that damage costs time, money, and effort to be fixed. As much as we want to prevent it, there will always be some damage, but it can always be lessened. If you have not yet, this is the best time to check if your home is fit to withstand a disaster. Go through all of the tips mentioned above and make sure that you have them covered.