Selling your home can be an exciting and difficult process, but you can earn a lot of money. Here's how to make a quick sale on your home!
When it comes to selling your home and making a quick sale, a lot of factors come into play. Your success depends on your home, the neighborhood, the real estate market, and what you're willing to do to make it happen.
While you can't control the market, you can control how appealing your house is to potential buyers. Are you ready to make a big impact?
Keep reading for our top tips on making a quick sale.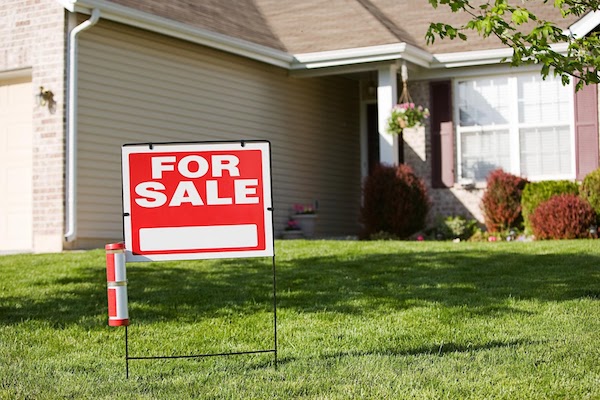 Significantly Declutter or Move Out
Moving out of your home is one of the best things you can do to help it sell faster. Your presence in the house can be seen, heard, and smelled as potential buyers walk through to determine their level of interest.
Simple things like dishes in the sink, the smell of last night's dinner, or water droplets in the shower can deter buyers.
If you can't move out, however, you need to significantly declutter your home. Decluttering will make your home feel bigger, more open, and give the buyer a better sense of the home's potential.
Make Minor Repairs and Renovations
When trying to make a quick sale, remember that buyers don't like walking into their next possible home and being confronted with a laundry list of problems. Your budget may dictate what you can afford, but you need to at least take care of the cosmetic stuff. Focus on damaged paint, drywall, fixtures, leaky pipes, trim, etc.
Thoroughly Clean the House from Top to Bottom
Once the construction-type work is done, you need to spend a solid day or weekend cleaning the home. Focus the majority of your efforts in high-traffic areas. Additionally, spend extra time in the bathroom and kitchen, where buyers can be turned off by a lack of cleanliness.
Boost Your Curb Appeal
In the real estate market, a lot of your organic advertising is done through your curb appeal. If you want to make a quick sale, focus on drawing in potential buyers by impressing them with the exterior of your home.
Keep the grass, trees, and bushes trimmed and neat. Get rid of any trash, debris, or excess foliage. Then add small features, such as planters with flowers, mulch, etc.
Consider All of Your Options
Making a quick sale in a slow market may mean thinking outside the box. Consider a local company who buys houses who will buy yours sooner rather than later. Alternatively, you may consider lowering the price to make your home more competitive on the market.
Hire an Experienced Real Estate Agent
Lastly, you need to hire someone trained in selling homes – an experienced real estate agent. They know the market trends, tricks for making a quick sale, and have plenty of contacts to make it happen.
Looking to Make a Quick Sale on Your Home
If you want to make a quick sale on your home, we can help. Check out some of our tips and advice on home improvement and interior design. Remember, the key to selling your home fast is making it as appealing as possible to potential buyers.
Good luck!