Wondering about the safest way of removing and handling domestic asbestos? If you want to protect yourself and your loved ones from the hazardous effects of exposures then you need to get rid of asbestos. If you are not aware then asbestos has been a common material used in the infrastructure since centuries.
The mineral fibers present in domestic asbestos pose health risks and cancers. If you are residing in a house that was roughly built before 1980 then there is a high probability of asbestos being present at your place. There are several areas where you can find asbestos. Roof shingles, furnaces, and insulation furnace are someplace where you can easily find asbestos.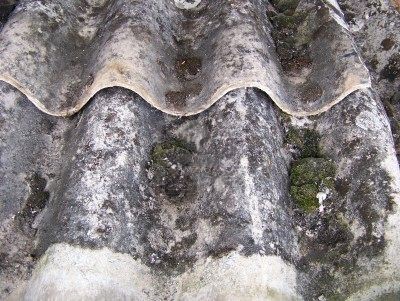 Domestic asbestos wears away and age with time thus it becomes more toxic and leads to dangerous airborne. This article guides you about the needs of asbestos professionals who with their certification tests the presence of domestic asbestos. You need to take action today and get rid of the mineral. There are several procedures involved in the handling and proper cleaning of domestic asbestos from home.
Starting with a Domestic Asbestos Inspection
If you are not aware of the importance of asbestos then this was considered as a miracle mineral which has been serving the construction for a market for centuries. Why this mineral was so important and widely in use back then? This mineral offered not only heat resistance but very high durability.
Many considered it a perfect material for construction simply because they were unaware of the hazards which it began to surface. You need to realize that living in older houses where asbestos is present must not concern you to a great extent but there are certain conditions for it. If the domestic asbestos is intact and undamaged then you do not need to crease your forehead.
The first step towards this whole process is the domestic asbestos inspection. Any renovation process must neve get started before the inspection of domestic asbestos. If you will be directly starting with general tear and wear then this could also cause the damage of the domestic asbestos.
Bear in mind that if asbestos starts releasing fibers into the air then the air becomes harmful to breathe in. If you are not aware then a certified asbestos inspector caters the careful inspection after testing several materials. You are then provided with a written evaluation which shows the location of harmful minerals. Asbestos inspectors are also well-equipped with the knowledge of correcting the situation.
Hiring Domestic Asbestos Removal Services
Next, you need to be concerned about the laws. There are different levels of law which own different rules regarding domestic asbestos removal. There is a different criterion for domestic asbestos removal at the state level. Every state owns a difference license requirement and certifications.
Thus when interviewing and hiring the domestic asbestos services just be sure to check against the state laws. Carry out several interviews before finalizing domestic asbestos removal service.
Can you legally remove asbestos yourself,
Can you live in a house with asbestos,
Where do I dispose of asbestos,
How do I clean my house after asbestos exposure,
How do I dispose of asbestos,
How do I dispose of asbestos siding,
Can you vacuum asbestos dust,
Can asbestos be removed from lungs,
Does washing clothes remove asbestos,