Who loves spending unnecessarily on bills and when it comes to paying electricity bills, it's even more hurting! So, what to do? Make your home a smart home!
Smart home automation is a thing now. It is defined by the presence of various interconnected devices that are activated and deactivated remotely or through the connected mobile app.
Additionally, the smart home also increases the property's value and make it easy to sell and rent. In fact, there is a plethora of examples to support this: let's say, having the smart lights will allow you to put them off when you are away from the house or having a smart programmable thermostat helps in adjusting the temperature when you are away from home.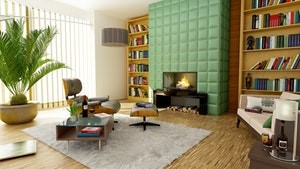 Still pondering?
Have a look at some reasons that show why you should install a smart home automation technology:
Increased Value Of The Property:
Security sales personals know that the customers not only focus solely on the price but also give great importance to a home security.
The sensors, cameras, and alarms installed in homes easily help in accessing danger beforehand. It also detects the array of other threats like the presence of carbon monoxide, moisture level, smoke, and fire.
Besides, the connected devices help in slashing extra expenses; all you need is to follow the steps to reduce your energy consumption. Dedicated music system, home theater, smart thermostats, lighting control are some of the things that you can install to make your home a smart home.
Automation Offers More Freedom And Comfort:
Automatic things can make your life easier and less stressful. For instance, you can program your coffee machine in advance to make a delicious cappuccino or can use the things that your fridge notifies you for their expiry date.
Furthermore, you can also use smart devices and voice commands to check the weather, play your favorite song and more with ease.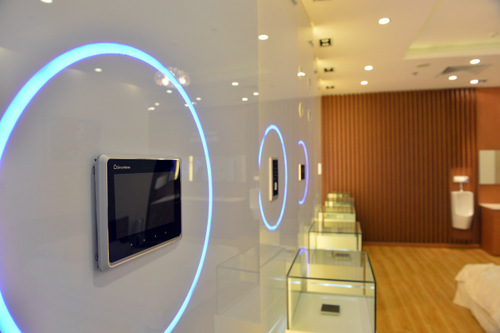 Smart Home System= Future Ready Home:
By using the smart wiring system, smart controls, audiovisuals, and networking, you make your house ready for the future. Also, with proper infrastructure, you will be able to install new technologies with ease. Besides, you would know what's happening in your house and how you can prepare for it.
They Offer Many Health Benefits:
Smart homes can help people to keep a watch on overall health. Products like smart mattresses to monitor sleep, scales to keep track of the weight loss, smart thermometers, devices (Sphygmomanometers) for measuring blood pressure and more will keep track of your health.
Additionally, with the development of internet Of things, physicians can easily monitor their patients with smart bands, videos, T-shirts and more.
Changes The Lifestyle:
Apart from increasing the value of your home with smart devices, another important reason that draws attention toward smart home is that it enhances your lifestyle. Imagine waking up in a room with the alarm gently waking you up and the blinds raising from the darkroom and lights gradually becoming brighter.
With the smart system, you can live such scenes and occasions like dinner time, party and more. Additionally, it also increases the quality of life when you don't have to run to turn on and off things.
They Are Not Hard To Install:
You don't have to be professional or tech savvy to install most smart home things; just some basic knowledge and you are ready to operate. Also, many devices come with an instructional manual to make it easy for you.
They Offer Peace Of Mind:
A smart home gives you peace of mind as you don't need to check doors, windows, water spills and more manually. There are sensors that will tell you about each miss-out.
So, now that you know how a smart home can help you, make your home smart and save bills!