Your kitchen is the most important workspace in your home, so you'll want to make sure you are satisfied with its design and features. For many homeowners, a kitchen remodeling project is a certain way to improve your satisfaction with this space and make it one of your favorite rooms in the house.
A luxury kitchen design company can assist you with planning and constructing your new kitchen so that every part of this project goes smoothly. Once your remodel or redesign is complete, you'll spend more time in the kitchen, impress friends and family with your new space, and increase your home's value. 
Whether you choose to work with a kitchen design company or not, there are several decisions to make regarding the features and arrangements for your kitchen before beginning your remodeling project. First, review how you currently use your kitchen- what features are the most important?
Which parts of the kitchen require the most improvements? Is there anything convenient or inconvenient about your current kitchen's layout? The remodeled kitchen should include additional functionality for you and your family. 
The next step in deciding on a design for your kitchen is to visit a kitchen showroom, in-person or online. Kitchen showrooms can give you a good idea of what design features are modern and popular.
A kitchen showroom provides inspiration for your project and gives you a good idea of how specific features of this space could work for your home. Let's take a look at some of the most impressive design features to consider for your kitchen remodeling project.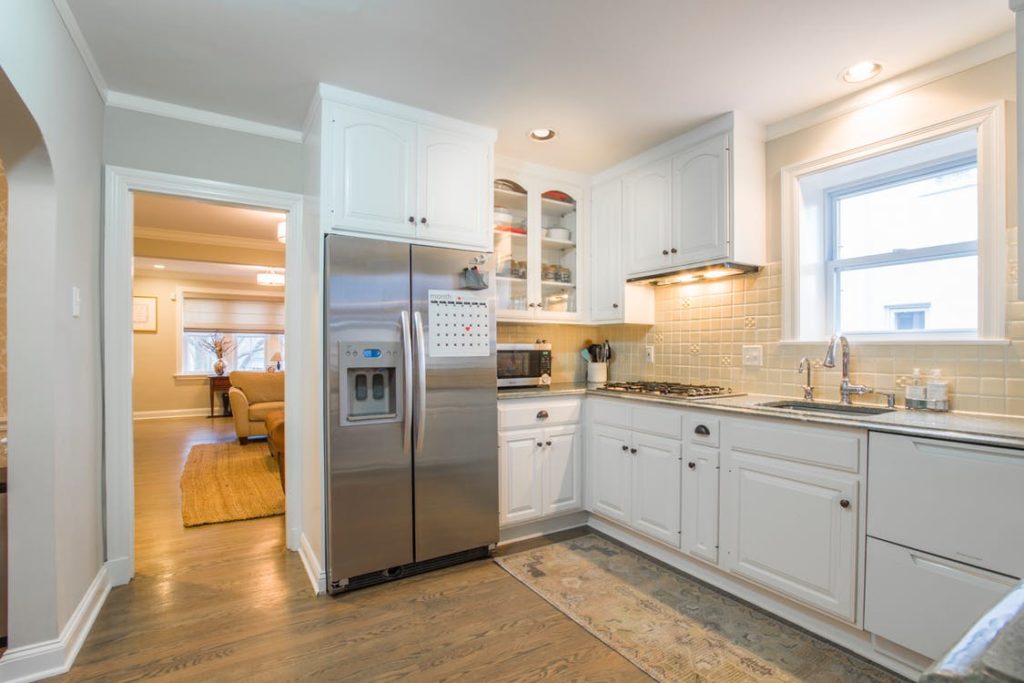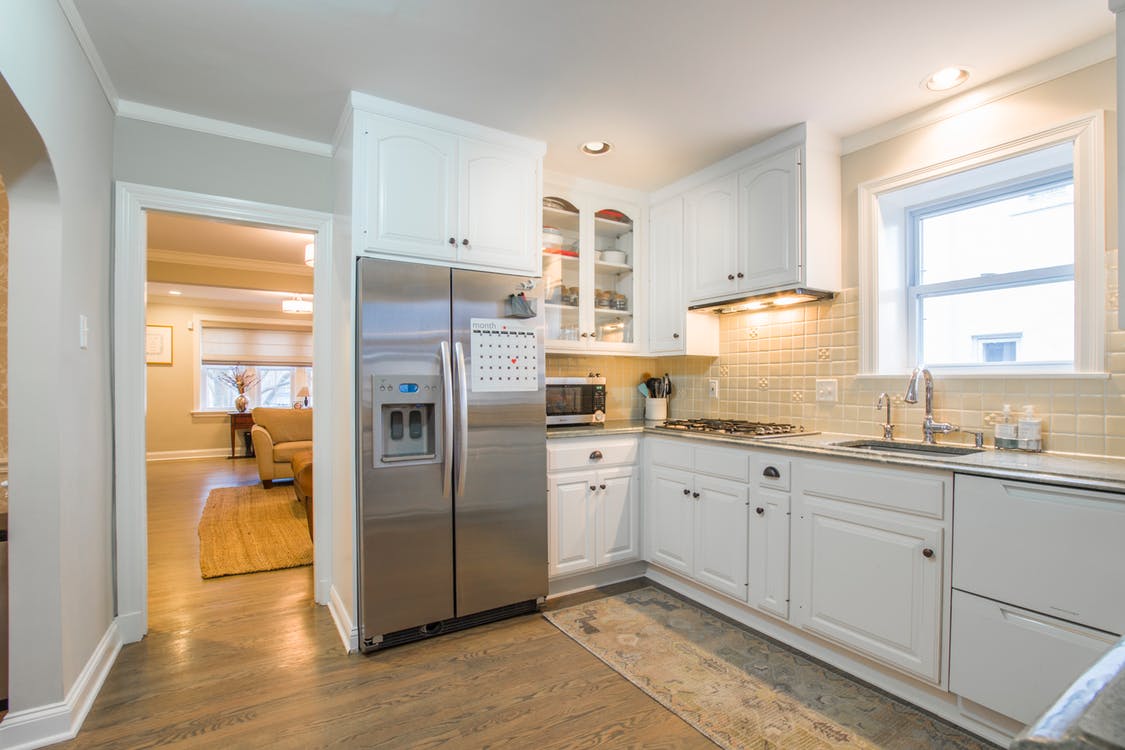 Open Cabinets or Shelving
Open cabinets or kitchen shelving can be a beautiful addition to your kitchen that offers the chance to showcase your china or a few decorative items alongside your dishes.
Open cabinets or shelves are a great combination of kitchen storage and decor. Be careful when choosing to include open cabinets in your kitchen- dishes that don't match or plates that are stacked too high can give your space a cluttered appearance.
Make sure you have something in mind for these shelving spaces to keep your kitchen looking clean. 
Contemporary Kitchen Lighting
The kitchen island provides the perfect opportunity to incorporate creative lighting options into your cooking workspace. Countless hanging light options make for a stylish addition to your space- lights with exposed bulbs are particularly popular.
When choosing lighting options for your kitchen, remember that the brightness required for this space is higher than most rooms in the house. Your kitchen lighting should double as task lighting, which keeps your space safe when using knives, the stove, or other appliances. 
Unique Countertop Designs
When searching for a kitchen countertop, you'll probably notice that the three most common materials for stone countertops are quartz, marble, and granite.
Quartz or marble countertops have more unique designs, while most granite countertops have a more standardized appearance. And while each of these building materials works well for most kitchens, there are many more unique countertop options you may want to consider for your kitchen project as well. 
Natural Wood Tones
Natural wood stains and finishes are great for constructing a timeless kitchen design. Light wood colors or countertops can give your kitchen an airy but comforting appearance and go great with white or cream-colored tiles and paints. Stick to natural colors for wood, and avoid those grey or reddish options when shopping for your kitchen- these colors will be outdated in a few years.
Bar Stools or Other Seating Options
Traditionally, the kitchen served solely as a workspace and therefore had no or very little seating available. In modern kitchen designs, a connected seating area is quite common.
A kitchen island or bar is the most common area for kitchen seating- the kitchen island is particularly great for creating a comfortable and practical breakfast table or bar.
It can be a challenge to build in space for a kitchen seating area for smaller homes or apartments, but there are a few ideas and inspiration for a small kitchen seating area that can give you a solid place to start. 
Touchless Faucets
A touchless faucet sounds a bit silly- until you try it. These design pieces for your kitchen can go a long way in keeping your kitchen clean, particularly when preparing meat or fish. They are also environmentally friendly and will stop you from leaving the faucet running on accident.
Kitchen Skylight
A kitchen skylight builds in additional natural light, which keeps your space looking laid back and bright. Substantial natural light is also a mood booster that will inspire you to spend more time in the kitchen.
It can sometimes be challenging to build in space for additional windows, so a kitchen skylight is also an excellent alternative for smaller homes. Position the skylight to capture natural light during the times when you use the kitchen the most, during the day or early evening, if possible.
Minimalist Design
Don't forget the basics when making decisions for your remodeled kitchen. A timeless kitchen design has plenty of cabinets and storage for all your food and appliances. There should also be plenty of open counter space to keep a minimalist appearance. Make sure your kitchen contains a workspace triangle between your stove, sink, and refrigerator- this design feature is essential for any kitchen.
Conclusion | 8 Stunning Kitchen Design Features That Are Sure to Impress
There are many kitchen design features to consider when planning your kitchen and plenty of ways to make your kitchen a space that will impress your friends and family.
Not all of the features listed above make sense for every space- choose the design features that work to fit your needs and make the most practical sense.
A renovated and redesigned kitchen is the perfect upgrade for your home and will incentivize you and your family to cook more often.
A new kitchen is also important for homeowners who are considering selling their place- a redesigned kitchen is a stunning addition to the value of your home.