Televisions, as it is, are just boring. Good thing people got innovative and now we have Deco TV Frames making our televisions more entertaining and creative.
Historically, televisions were in tubes and eventually, television has long been upgraded from tubes to flat tv panels, form just a sturdy square frame to the wide television screens. In fact, in every passing year, it has already brought bigger and thinner models with great resolutions. 
Right now, we now have a lot of choices when it comes to television as manufacturers are continually becoming more innovative when it comes to satisfying the entertainment of its customers.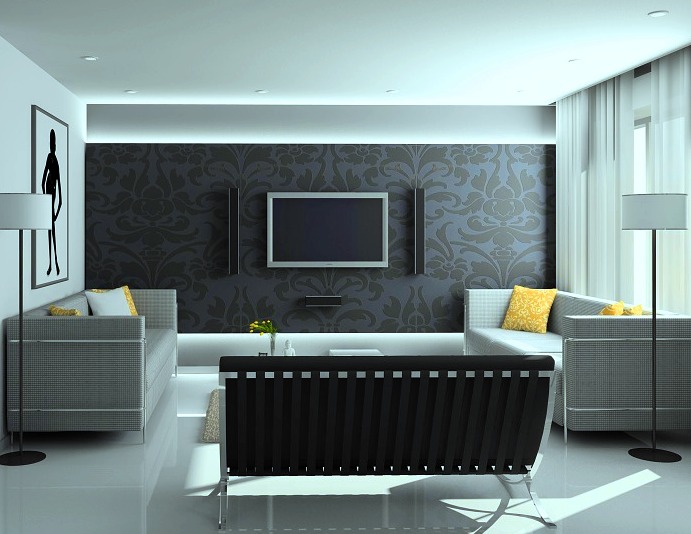 For a lot of shoppers, a $4,000 top-of-the-line television model has now become indistinguishable from that $250 option when you go buy at Walmart. 
And out of all the TV manufacturers out there, there is now at least one of them who have seemed to notice. This is because Samsung's new Frame TV has been taking things in a different direction. This TV Frame is designed in order to make your TV look like it is a framed piece of art that you hung on your wall until you turn the TV on.
People have been arranging their entire rooms around a television that, when it is turned off, it is just nothing but an ugly blanc rectangle. Right now, Samsung has already designed a TV that is meant to blend in.
It may be hard to imagine how well the Frame blends if you have not yet seen one in person. However, when if you do, you can see that when the television is turned off, the matte-finished screen is going to be filled with art. This can come with a whole lot of free options ranging from colorful abstract patterns to stark black and whites.
The TV Frame is also going to give you the choice of three frames. So, by default, the television has black edges, however, you can also snap on a white, walnut or beige wood frame whichever is best to match your home décor.
Apparently, the illusion works. Samsung has indeed made a masterpiece from this as it results in a very realistic texture of the paint. These TV frames have become increasingly popular as a lot of people in the United States are already getting these TV frames for their own homes.
Although the prices of these TV frames are somewhat on the upside, they will surely go down eventually so that they can expand their market to not just high-end buyers. And if this will happen, then designs like this one can be the future of television, and that is a world wherein the TV screen is there when you need it and it is gone when you don't.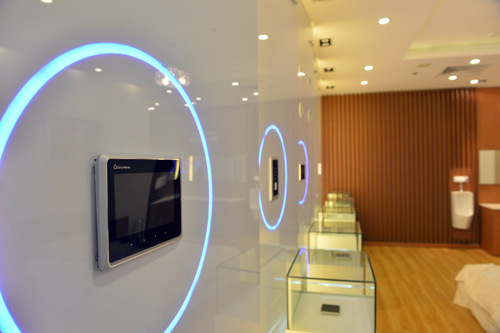 Deco TV Frames and Its Different Designs
Deco TV Frames offer a whole lot of options and designs for you to choose from. Each of these designs will surely be one that is going to fit your home's decoration.
Below are some of the great designs that you can consider when you decide to get a TV Frame for you Samsung TV.
The Contemporary Bronze Frame For Samsung TV Frame
This is a contemporary bronze TV frame that is made perfectly for any size of Samsung Frame TV. When you buy this, this will come in four easy to assemble pieces and this can be snapped altogether so that you can fully attach the frame to your Samsung TV in just under two minutes.
When you have assembled the pieces together, you will surely enjoy a finished look to your television in order that is going to match your room's décor!
The Burlwood Frame For Samsung TV Frame
This is a dark brown burlwood frame that is made to fit any size of Samsung TV perfectly. This frame is a beautiful dark brown frame that can be shipped directly to your doors and can be easily assembled.
The Antique Gold Frame for Samsung TV Frame
You can personalize your Samsung TV with this traditional antique gold frame that can also fit all sizes of Samsung TV Frame. This frame is rustic and gilded, and this is only offered by Deco TV Frames.
With the rustic and gilded antique gold frame, this can be perfect for your Samsung TV frame. This Antique Gold frame can also be easily assembled in just two pieces.
The Distressed Barnwood Frame for Samsung TV Frame
This is a premium light brown and beige TV frame. This distressed Barnwood TV frame will also be perfect for that rustic look. You can get this TV frame and easily attach it to your Samsung TV frame.
This will surely make you enjoy watching TV in a whole new level.
The Gold and Black Frame for Samsung TV Frame
This Samsung TV frame is of premium black and gold that is surely going to be perfect for your Samsung TV Frame. If you are into the classic Avant-Garde design then this contemporary and traditional piece might be perfect for you.
The Tuscan Silver Frame for Samsung TV Frame
This is a premium Tuscan silver TV frame this is perfectly made to also fit any size of Samsung TV frame. This can also be shipped directly to your doorsteps and are also very easy to assemble.
The Gold Frame for Samsung TV Frame
If you want elegance at its best, then this premium gold TV frame is surely going to perfectly fit what you want to achieve in your home. 
Method of Installing Deco TV Frames
Each frame of the Deco TV frames is to be hooked onto the top of your Samsung Frame TVs and then it will clip into place at the bottom that is going to perfectly align with the edge of your TV screen.
All of these Deco TV frames are easy to install by any customer even those who have no technical knowledge.
One important note that you should bear in mind is that this product is only compatible with the Samsung TV Frame.