Do you have a space problem at home or are you looking for a better viewing angle for home television?
The latest LCD/LED TV technology has this facility which supports the installation of 180-degree viewing. But by using TV wall mounts, you can easily see a better TV angle, can save space and can also save you neck and eye pain.
So, if you want to get rid of all these issues, you can buy a new TV wall mount, install your LED/LCD TV on the living room wall and enjoy better TV viewing.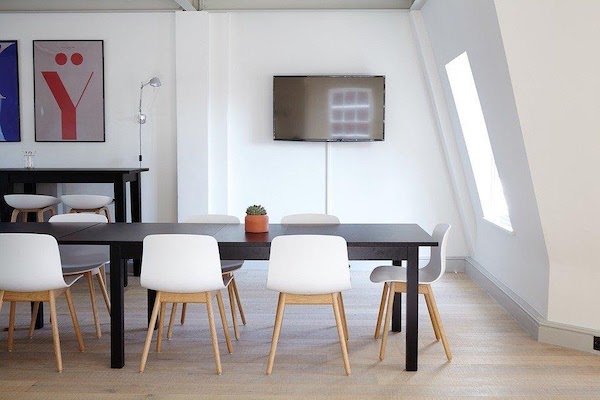 THE ADVANTAGES OF THE ADJUSTABLE TV WALL MOUNT
Still, hesitating to buy a TV wall mount for your new flat screen? You should not.
The adjustable TV wall mounting has enormous advantages which make it an essential tool for fixing your new TV. It is these benefits that we have taken upon ourselves to present to you in this article.
We hope that this will help you to decide and that at the end of your reading, you will have a clear idea of the advantages of the adjustable tv wall mount.
CONGESTION
The first advantage of all types of TV wall mount is the saving of space in the living room or in the bedroom in which you install it. Indeed, if you install your station on traditional support, that is to say, a piece of furniture, the latter will take up space depending on its size.
Whatever its size, small or large, this support will necessarily take up space in your apartment. Now, this space, you could have optimized and exploited it in another way by fixing your TV on wall support.
Besides, movable support tends to clutter the passage when installing in a place that is called to borrow frequently. You could knock your foot on it and even injure yourself sometimes when fixed to the wall, and it is easier to avoid it.
PRACTICALITY
The particularity of a swivelling wall mount is that it can orient the television screen in several directions. It allows the user not to be a slave to the sofa or a specific place from which one forced to watch television.
Assuming you enjoy watching a cooking show while doing the same things as the host, but your TV screen is not facing the kitchen, how could you reconcile the two?
Now, with an adjustable wall mount, you can point the TV screen in any direction so that you can follow the TV from anywhere in a 180-degree angle in front of the TV screen.
THE ACCESSORIES
The adjustable wall support can be motorized or not. For non-motorized models, you will have to move each time to the screen to orient it towards your new position to enjoy your favourite program from where you are.
In the case where it is motorized, most often provided with a remote control which facilitates its use. With this remote control, you can now adapt the position of the screen to your needs, and your desires without all the time moving to the TV to turn it.
In addition, some models are so complete that they include useful and practical accessories for the living room. For example, some models from Vogel's have a soundbar capable of delivering impeccable sound at fairly high decibels.
You will no longer need under these conditions to buy a separate soundbar for your living room, and you need to connect your television-set to its support to get the job done.
Do you plan to hang your Smart TV on the wall? We offer you some tips
Have you bought or are you going to buy a Smart TV and plan to hang it on the wall? The televisions are increasingly thin and look great if we release them from their support and put them as if they were pictures.
In this post, we are going to offer you a series of tips to hang your Smart TV from the wall so that, whether you do it or if other people install it, you will not find yourself with unpleasant surprises. And there are many things to consider before you can enjoy our television.
BRACKETS
If we are replacing a television that already hung in the same position, the support we have may be worth it since the televisions use a standard to fix monitors and televisions to the wall.
We can always count on the possibility of seeing its features on the internet if the information had not saved. We have to look at both the weight they support in the anchor to the wall, and the size of the panel supported.
In addition, each television recommends a minimum distance to the wall to ensure its cooling.
Is it the first time you are going to hang a TV on the wall? All major brands sell their media, but of course, they are often much more expensive than third-party media.
We can find information about the marketed media on the website of each manufacturer, and most likely, what support recommended for our TV.
CONNECTIONS AND CABLES
And, speaking of the web, it is also a good idea to download the manual of our future internet TV. And I do not mean the functions it may have, but to see what type of connections it has on its back and where they placed.
It is important, since not all televisions have the connectors in the same place, and it must also be taken into account if the connection is perpendicular to the back of the screen or if it does in parallel to it.
For example, Samsung Smart TVs of the 8000 series has a more sunken part in which the cables are connected parallel to the rear. Depending on the wall mount, it may be a bit of a headache to connect new cables to it. And I know from experience.
We talked in the previous paragraph about how to connect the cables, and we must talk about the way of connecting them. The L-shaped cables in its connector are recommended for televisions with connectors perpendicular to the screen, but not for televisions with connectors parallel to the rear.
So, if you have these cables, you may take the bad news that they do not serve you, depending on the final distance from the television to the wall. If we have an idea of the place and the height in which we are going to place the TV, we can also plan the length we need for the cables. And this is also an economic issue since HDMI cables are more expensive if they are longer.
What devices do we want to connect? Consoles? Home cinema? Antenna cable? Cable or satellite television receiver? Digital sound connection? It is worth making a list and including the characteristics of the cables before going to the store in it.
And it is worth not to open the packaging and keep the purchased ticket until the last minute, which will be when we connect each cable to the television before hanging it from the wall.
Another detail that can be passed to us, buy one or several USB extensions, so that we can connect Pen drives, hard drives, keyboards, or other devices to our television. Leaving these extensions connected to our Smart TV will save us headaches later.
THE INTERNET CONNECTION, FUNDAMENTAL
And we must not forget an important detail, which is how we are going to connect our Smart TV to the internet. The best option is obviously for network cable, the second-best option is with a PLC with good bandwidth and the third one for Wi-Fi, since if we are going to use the DLNA playback features for high-resolution content, we will need a Good connection to our content.
CONCLUSION
In summary, hanging a Smart TV from the wall requires some planning on our part, but once placed in place and connected is a unique experience.