Are you looking to get away? If you want some sun and fun for your vacation this year, you should definitely consider a vacation rental in Phoenix, AZ.
This thriving city in the American Southwest truly has it all and is sure to delight every member of your family or vacation group. From outdoor recreation, cultural sites, to authentic southwest cuisine, Phoenix will keep you busy for your entire stay. 
But with so many options, how could you possibly know where to begin? Well, that's where we come in. Here, we're taking a closer look at how to plan the perfect vacation in Phoenix by listing some of the top activities and attractions to check out in the Valley of the Sun.
We also review some of the benefits of using a vacation home rental agency to help you find the perfect place to stay during your vacation in Phoenix, AZ.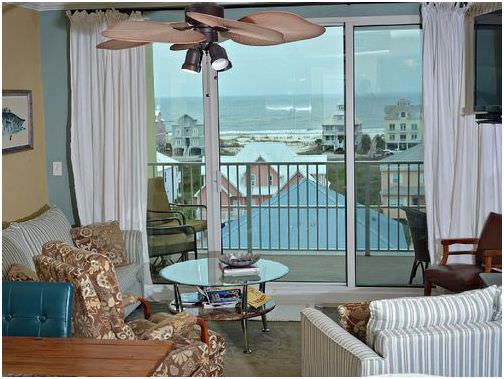 MUSICAL INSTRUMENT MUSEUM
For the musically inclined members of your group, be sure to make a stop at Phoenix's Musical Instrument Museum (MIM). This unique museum truly believes that "music is the language of the soul" and showcases over 8,000 instruments from over 200 countries.
In fact, this diversity is what inspired the creation of this museum in the first place. Hoping to expand on the conventional focus on western music, the Musical Instrument Museum seeks to enrich and inspire by hosting a rich diversity of instruments and cultures. 
CAMELBACK MOUNTAIN
Looking to burn off some of those calories from the amazing restaurant options in Phoenix? If so, take a trek up the nearby Camelback mountain. Just a little northeast of the city (closer to Scottsdale), Camelback mountain is notable for its unique shape and accessible hiking trails.
There are a few different ways to summit, but most of the trails are at least a few miles and you gain a few thousand feet of elevation—so be prepared for a workout.
Of course, don't forget that you're still in the middle of a desert. It's not advised for anyone (even locals) to attempt to summit Camelback mountain in the middle of the day in the summer. Instead, try planning your hike for early morning or evening when it's much cooler. Hiking around these times also increases your chance of seeing some local wildlife.
PHOENIX ZOO
For a wild family vacation, you'll definitely want to check out the Phoenix Zoo. Opened in 1962, this massive park is home to over 1,400 animals and miles of walking trails to allow you close access to the fun.
The Phoenix zoo is home to giraffes, African lions, Asian elephants, cheetahs, Komodo dragons, and so much more. Featuring both exotic and local animals, the zoo provides an opportunity for you to learn more about local wildlife and habitat. 
CHILDREN'S MUSEUM OF PHOENIX
If it's too hot outside for a trip to the zoo during your Phoenix vacation, bring the fun indoors at the Children's Museum of Phoenix.
This spot is sure to keep your kids entertained and engaged and offers a range of exhibits for kids of all ages. Create something truly unique in the art studio or build a fort in the BlockMania exhibit.
Let your kids explore the innovative Noodle Forest and kick it into high gear on the Pedal Power exhibit. For a chance to slow things down, there's even a book loft filled with educational and fun books for all ages. 
TALIESIN WEST
Fans of modern architecture will definitely want to visit the Taliesin West house. Designed by the renowned architect Frank Lloyd Wright, this truly unique space is deemed as Wright's "desert laboratory in Arizona."
Explore the grounds and learn more about the famous architect on a guided tour at this UNESCO world heritage site. A visit to Taliesin West will ensure that you leave with some truly unique photos for your Instagram or Facebook. 
PHOENIX GOLF COURSES
Phoenix isn't all desert and cacti. In fact, many parts of Phoenix look like an actual oasis as they've been transformed into some of the country's top golf courses. Popular with pros and amateurs alike, here are some of the top golf courses in Phoenix:
Troon North Golf Club.
Grayhawk Golf Club.
The Boulders.
Quintero Golf Club.
The Wigwam.
HEARD MUSEUM
Learn more about the American Southwest at the impressive Heard Museum. Located in downtown Phoenix, the Heard Museum is one of the most well-known collections of Native American art in the entire country.
Not only does this museum offer you the chance to see a diverse collection of artworks, but you can also learn more about the native cultures that took root in this region. If there's one museum that will deepen your connection to Phoenix, we bet that the Heard Museum is the one. 
WHY CHOOSE A VACATION RENTAL PROPERTY?
While convenient, hotels can't match most of the amazing benefits of vacation rental properties. Sure, you won't be able to order room service, but renting out a vacation home for a week or a few days offers far more versatility.
Choose a home to fit a group of any size and you can relax and feel a little more at home while on vacation. These rental properties also usually come with fully equipped kitchens, helping you save money on meals so that you can explore even more of this magical city in the desert. 
CONCLUSION – THE BEST VACATION WITH A VACATION RENTAL IN PHOENIX AZ
Hopefully this guide will serve as a good starting point for planning your Phoenix vacation. With museums, hiking, cultural sites, and an amazing array of authentic, local cuisine, Phoenix is truly unlike any other city in the country.
Positioned perfectly in the heart of the American Southwest, you can be sure the sun will be shining on your vacation festivities. 
Before planning your daily adventures, however, you'll need a place to stay. That's why an Arizona vacation rental is the place you should start.
Compared to a hotel or motel, vacation rental properties offer far more versatility, more bedrooms for those large gatherings, and usually feature unique amenities like a walk-in pool or recreation room. Additionally, since most vacation rentals include a full kitchen, you'll save on costs by not having to eat out every day. 
What's not to love about this increasingly popular way to vacation?