It's never a good thing to look at dull, boring walls, especially when it's in your home. There will be instances where it's going to become so irritating to the point you don't ever want to see it throughout your day.
You no longer need to stress over it because you now have the option to use wallpapers!
But there will also be those moments where you'll end up regretting choosing the wallpaper, so the only choice you have is to remove it and choose another one.
This may be a bit tedious for some because of the effort it takes to remove the entire wallpaper off the wall. But if you choose a removable wallpaper in the first place, replacing them won't be a hassle anymore!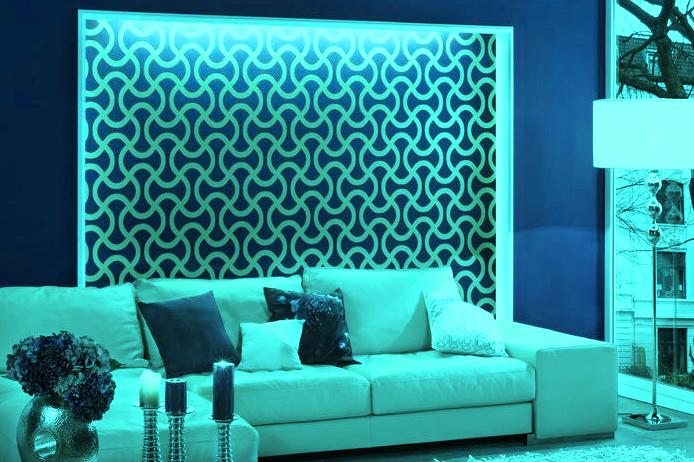 What's Great About Wallpapers?
There are people, especially homeowners, who would always want to choose the best upgrades for their homes.
One specific area where it can create a positive impact on the place is the walls. If the house is still new and barren, the initial area where people would usually work on are the walls.
The reason for this is because there are many endless possibilities you can do to your walls. But what if you don't have the time to design it the way you want?
It is the perfect time to think about using removable wallpapers. What's awesome about these is you can choose any wallpaper design you would want on your wall.
As the description says, removable wallpaper is something you can remove at any given time you want.
You may have seen other types of wallpapers on how they are extremely difficult to remove because they leave bits of adhesive behind or the wallpaper tears up suddenly. But if you choose a high-quality wallpaper, you won't ever have this kind of problem.
Never Run Out of Wallpaper Designs
Choosing the design of wallpaper should be the first thing you should do. Carefully choosing the right design, you would want to plaster on your wall will save you a lot of time and money.
Some people would regret choosing the design of their wallpaper later on, and you can avoid that by simply taking your time to plan out the design.
Aside from the design, you should also be aware of the dimensions of the wallpaper. You need to measure the wall you're going to plaster the wallpaper on to ensure there won't be any edges not covered.
If you're not experienced with measuring walls, you can hire a professional handyman to help you with the measurements.
Removing a Wallpaper
Let's talk about removing wallpapers. As usual, people sometimes fail to remove the wallpaper without ever damaging it completely.
Most of the wallpapers you've come across your life are sometimes scraped off the wall. Not only is this time-consuming, but it's also damaging the surface of the wall, which can negatively affect when you decide to place another wallpaper on top of it.
Thankfully, there are now wallpapers designed to peel off of the wall without any complications, and this is one feature you should take advantage of.
This is helpful if you have different walls with the same measurements and you want to transfer the wallpaper there, you can slowly peel the wallpaper and slap it back on another wall.
Although wallpaper isn't technically a decoration, it can definitely set the mood of your place or home. If you have multiple walls which have the same dimensions, removable wallpaper can let you customise any space quickly and efficiently.
Author Bio: Anne Davis is a freelance writer who offers to ghostwrite, copywriting, and blogging services. She works closely with B2C and B2B businesses providing digital marketing content that gains social media attention and increases their search engine visibility.