For most people, the first acquaintance with interior styles will be spent on major or minor repairs in the house. This is quite normal, because if you are not a professional interior designer or decorator, you do not need to know the nuances of styles in advance. At first glance, it is important to remember one thing: the style of the interior sets what color the walls should be, what furniture and decorative elements will look better, what materials are suitable for the floor and ceiling, and, of course, what lamps to choose for the interior. There are many ways to organize a living space and to help you quickly choose the right design; we will consider the 4 most popular styles for interiors.
Classic Style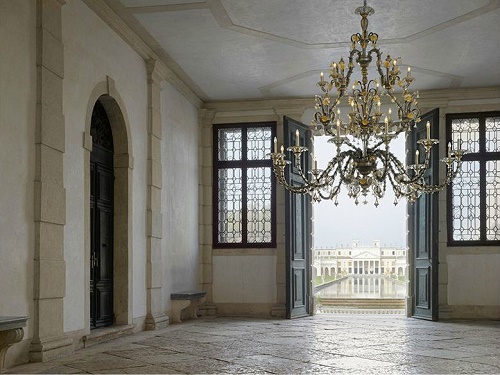 Classicism in the interior emphasizes the owners' commitment to the aristocratic lifestyle. However, unlike the Baroque and Empire style, in which multi-stage stucco is used, classicism is a strict and restrained style. Features of the classic interior design include:
Large sizes of rooms, an especially important role being played by the height of the rooms. Since massive classical furniture is used, low ceilings will make it look caricatured. Also, great importance is given to the strict geometry of the premises;

Color scale – pastel, beige and cream shades;

For the arrangement of floors use a parquet board or laminated panels for wood, the walls are pasted with heavy wallpaper, most often from vinyl or textiles. The ceiling is painted white, and the contour is framed by a restrained molding;

Lighting is set by one main massive chandelier. In addition, wall sconces are used;

Decorative elements – a large mirror in the original wooden frame, paintings with classical subjects, glass vases, plaster figurines.
Modern Style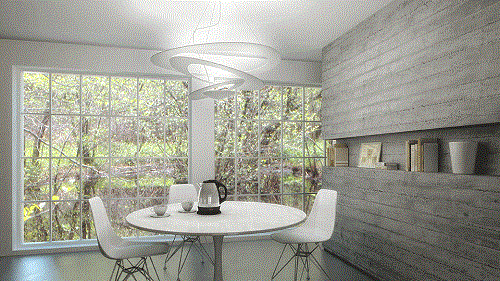 In this style aristocratism and strictness of classicism were combined together with new trends of the modern era – technological and functional. Briefly, the style features are as follows:
Quiet colors. Natural colors are welcomed: white, beige, light brown. Also, gold and silver shades go well with modern interiors;

Wooden flooring and furniture. Stone countertops in combination with stylish stools or chairs;

Lighting, which can be adjusted depending on the task: reception of guests, private dinner, watching TV, etc. To do this, use fixtures, located at different levels: ceiling, sconces and floor lamps, table lamps, as well as backlighting;

Decorative elements – vases and large floor lamps made of glass. 
Loft Style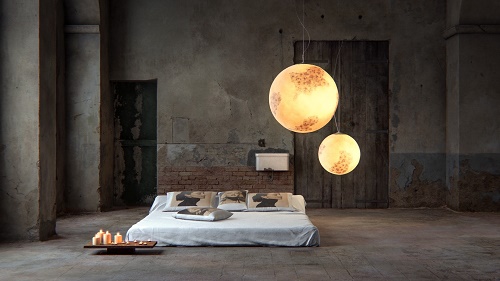 Interior designers in the 50's began actively equipping abandoned storage facilities. The production areas were different from the layout of conventional housing, which led to an interesting synthesis in the design:
The interior here requires large spaces, very high ceilings, huge windows and plenty of natural light;

Color – shades of terracotta and gray prevail;

The design of the walls is brick or imitation of stone decoration. The floor is laid with concrete and laminate, the ceiling is decorated with beams overlapping for greater similarity to the old production space;

Lighting is maximally natural, so windows are almost always large. For artificial lighting, spot lights and sconces are used in a thematic style.

Decorative elements should be matched to the loft style – paintings of contemporary artists, various posters, graffiti, etc.
Minimalism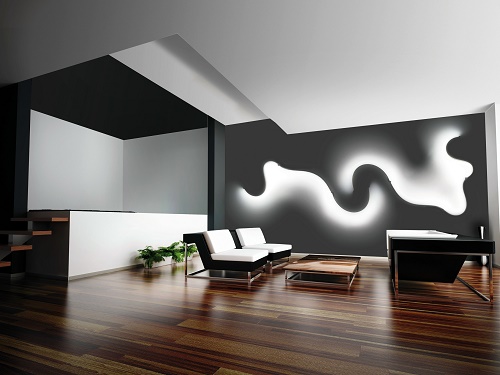 The desire for a simple design of housing has created a unique and unpretentious style – minimalism. 
Suitable for apartments and country houses of any size. Universality is the main feature of the style. Minimalism loves the strictness and orderliness of planning;

Color shades – white or light gradation of gray. In the rest rooms, the decoration is possible in pastel colors;

Finishing – preference is given to natural simple and high-quality materials. For walls suitable light wallpaper or wooden panels, the floor is traditionally laid parquet board or laminated panels, the ceiling is painted in a white tone;

Furniture is used strictly with clear lines and straight angles. Materials for the manufacture of furniture can be very different: glass, durable plastic, steel. Preference is given to transformable furniture;

The necessary lighting is created by built-in lighting fixtures. Ceiling spots and wall devices of simple shapes are used;

Decorative accessories in minimalism are used extremely rarely, and if used, they also carry a functional role. 
Final Tips: First of all, listen to your inner voice. If you do not like classicism, believe me, you will not feel comfortable in such a house, even if all your friends and relatives are in admiration. Choose for yourself! Comfort and coziness are two important criteria that all styles of interior must match. Ask professional designers, look through magazines with interiors, look at the web resources. Do not try to combine radically different styles, remember the harmony and leave more space in the house to move around. Be unique, stay true to your style!
Casa Di Luce has been in the lighting and furniture business for over 15 years. Based in Toronto, Canada, the company partners with world-renowned brands and interior designers to offer you the best in modern European lighting and home decorative needs. 
The website URL is 
http://www.casadiluce.ca/
 for the store, and 
www.casadiluce.ca/blog
 for our blog.