Luxury villas have become the preferred holiday destination since they offer the conveniences of a home far away from home. When compared to hotels, they allow more privacy. Travelers can settle in with their family members and still get services that make their stay comfortable.
Making sure that your guest stay is comfortable will keep them coming back. You, therefore, need to ensure that your villa is meeting your guest's expectations. See below some things you can do to improve the look of your luxury villa.
Interesting Villa Decor
Take time to select an overall theme for your villa. Take it into consideration when choosing your furniture, paint, beddings, lighting, artwork, and other accessories.
When painting, avoid bright colors. Instead, select colors that are neutral and will stand the test of time. Neutral colors are classic and calm.
Select good quality furniture for the bedrooms and sitting areas. Remember that the guests will use the furniture a lot more than your home furniture. It is therefore vital that you select durable items that will last you longer.
Buy high-quality beddings. Choose the colors based on the overall theme of your villa. Ensure that they are clean, ironed and replaced when worn out.
Do not underestimate the effect of lighting in improving the look of your villa. It contributes to the ambiance of the rooms and sets the mood. Ensure that windows allow in, as much natural light as possible. Choose appropriate artificial lighting for each room.
Keep your décor simple and avoid cluttering the home. Ensure that you only add items that align to the overall theme of the villa.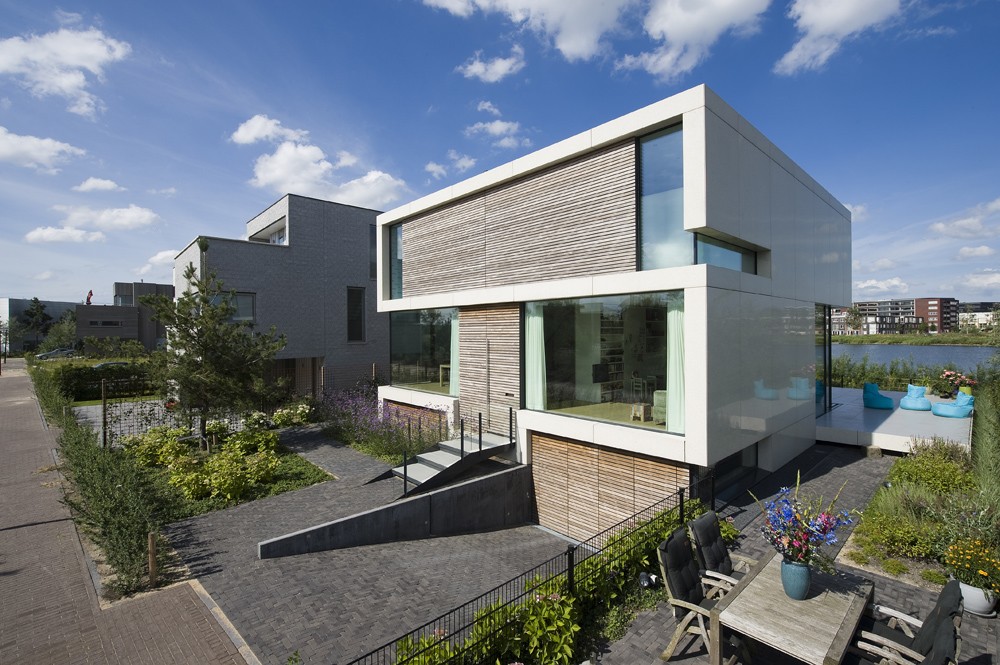 Villa Design Space
Ensure that the rooms in your villa are spacious. Small, squeezed rooms will downgrade your villa's appearance. If necessary, add extensions. Ensure that each bedroom room has a bathroom.
If the finishing in the bathrooms and kitchen are old fashioned, replace these with more luxurious finishes and appliances. Remodel the kitchen to open plan. Open plan kitchens significantly improve the look and value of your villa and attract more guests. If you have the space, you could consider having some larger outdoor water fountains around your property to give it a classy finish.
Villa Design Equipments
Install high-quality essential equipment. It is especially important to have high-quality appliances in the kitchen and the bathroom. For the kitchen, provide a dishwasher, oven, kettle, and adequate cutlery. Ironing board, dryer, washing machine, are essential for the bathroom. Stock up on the necessary items in these rooms.
Ensure that the equipment is clean and working before the guests arrive.
Outdoor Luxury
To improve the look of your luxury villa, take good care of the garden. Plant some trees, flowers, and grass. Ensure that you look after the plants and keep the terrace and patio clean and tidy. Tend to the garden regularly especially before your guests arrive.
Have a fireplace with some seats for your guests to sit when outdoors while on holiday. Install water features such as an elegant fountain. Fountains are beautiful and relaxing for your guests.
Housekeeping For Your Villa
Cleaning is essential when improving the look of your villa. Proper cleaning also preserves the quality of your items. Ensure that you have someone cleaning before your guests arrive and during their stay. The kitchen, the bathrooms, and the beddings require attention. Linens and towels need to fresh and well ironed. In addition to the regular cleaning, thorough clean at least every three months.
In addition to cleaning, ensure that the villa is well organized and that everything is neat and tidy.
These five tips will aid you when improving the look of your villa turning it into a home away from home. Check out the website, suggests Jason from luxuryvillasmalta.com for some luxury villas for your next holiday. you can read more here.
TAGS
decor villa, italian villa decor, villa decor, decoration villa, villa decor and design, country villa decor, tuscan villa decor, villa home decor, decor my villa, villa decor fairhope, villa decor fairhope al, villa decor lake charles, villa decoration games, villa interior design, villa interiors, villas interiors photos, italian villa interior design, modern villa interior design, interior design villa style, italian villa interior, villa interior design images, villa design interior, villa interior designs pictures, modern villa interior, villa interior design ideas, villa decoration ideas, villa design ideas, italian villa interior design ideas, villa ideas, villa ideas designs, summer house ideas interior, modern condo interior design ideas, hotel interior design ideas, townhouse interior design ideas, idea interior mexico, italian style interior design ideas,