Have you ever been in a situation that only a compliment from a guest reminds of how much you used to be excited about that sofa that's now just something you sit on?
We get accustomed to things in our lives – people, spaces, routines….it's just the way we're wired. What used to be exciting in our lives sometimes takes a turn and becomes something that's just there… and adds to our daily recipe of boredom and a depressed feeling.
With people, the relationships evolve and familiarity brings on new types of joy. With the routines and things we do for fun, it's easy to change things up and, say, enroll in a cooking class.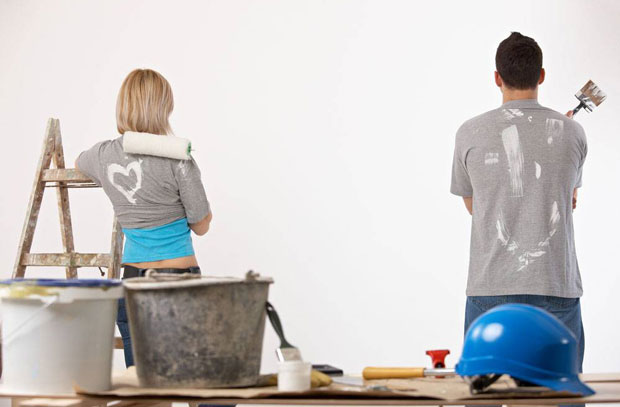 But what about our homes?
Not many of us can afford to re-decorate just so that we're excited about the space again.
Just giving up and choosing to ignore the feeling is not the path to take.
Today, we're going to talk about a few inexpensive ways to feed that hunger for change in your home without breaking the bank.
Below are a few options you have to add an oomph to the familiar space and fall in love with it again.
An oomph of colourful accent pieces
Color is two-edged sword and, for most people, choosing calm and netural hues as dominant will be the safest lane. Even if enjoy the uncluttered feeling of neutral colors, it doesn't mean that you can't experiment with color, especially when it comes to small pieces that you can easily get rid of.
Introduce a bold and bright accent pieces – whether it is a contemporary vase, an original souvenir, a unique painting, a quirky lamp or a pillow with a singular graphic pattern, it will freshen up the room in an instant.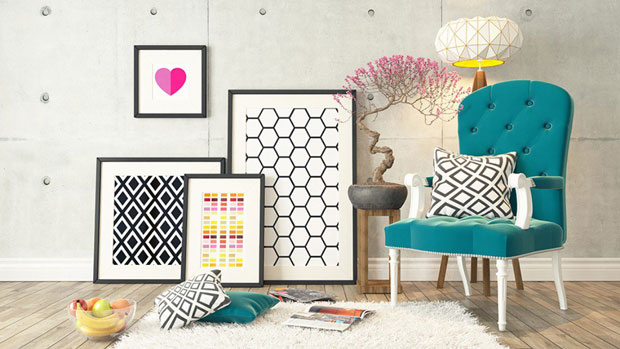 Don't be afraid to have fun but be careful not to overdo things – no matter how great the accents of your choice are, turning your apartment into a museum of curiosities will not work in the long run.
One piece for each room at a time is a good rule of thumb – it will not overwhelm you but it will keep things interesting.
Invest in a contrasting armchair
A large accent sofa might work for a while, but you are also likely to get bored of it quite quickly. Buying a new one requires a sizeable amount of your hard-earned money and getting it in and out of the apartment is usually a drag.
Go with something less substantial. If you are looking to revive the look of your living room, going for an original armchair is a good start.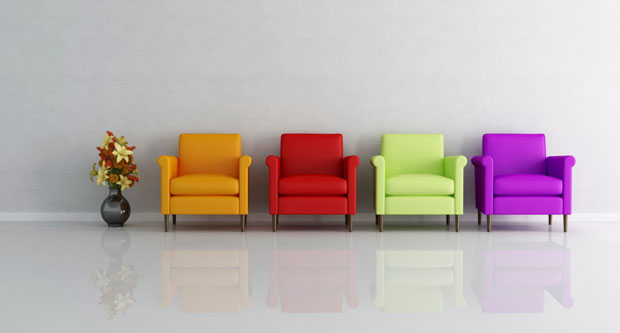 Go all out and find a truly bold design that you might otherwise overlook. If all of the other color patterns within the apartment are muted, you might want to tie the armchair in with the rest of the rooms using contrasting cushions and other accessories.
Amp up your comfort with a cozy throw
A soft throw or a blanket with an interesting pattern can do wonders for and completely change teh way you feel about yourself when watching reruns of "Friends" with a mug of hot chocoloate in your lap.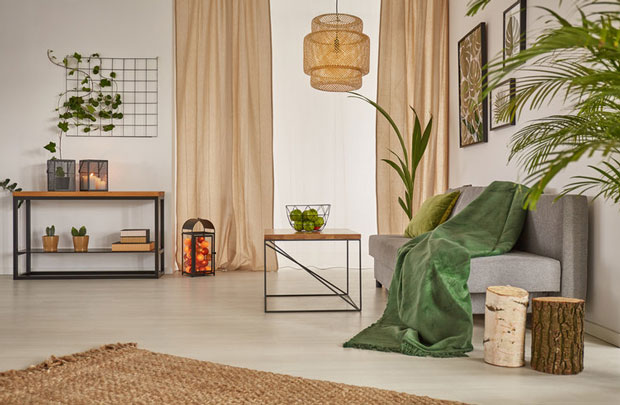 Go for a soft, soothing texture and, once you choose your throw, all that you will have to do is put it down on an armchair, a sofa or any other surface – it works both as an accessory and a functional piece that you can wrap yourself in during those cold stormy nights.
If you want to try something you never tried before think about experimenting with a unique piece, like a heated electric blanket. The best of electric blankets don't usually come as cheap as a regular throw but, if you choose the right one, it can easily become your favorite comfort piece.
Revive a cheap vintage piece
None of us is immune to the pleasure of owning something that nobody else has.
If we're talking furniture, to get there, delve into the surprising pleasures of DIY.
Head to your local vintage store, purchase an interesting table, chest of drawers, mirror or anything else that happens to catch your attention, then bring it home and let your creative juices flow.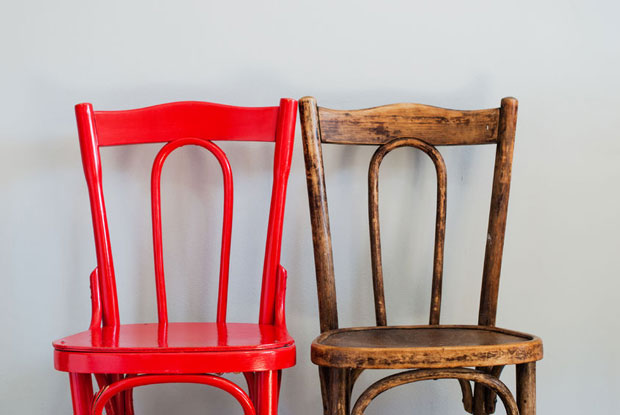 You can do wonders with an old piece of furniture, a bit of sandpaper, some paint and a whole lot of imagination. Reupholstering an old dining chair is also a relatively easy way to add some much-needed originality to your house.
Browse some pictures online for inspiration and you will be able to adorn your apartment with a truly unique piece of furniture – knowing how much effort you have put into making it and being aware of it being your own handiwork will add some additional sentimental value to the accent as well.
Repaint your wall
If all else fails or smaller changes are simply not enough, you can always turn your wall into an accessory. Liven up the rest of the three by choosing a bright colour or patterned wallpaper for the fourth one and turn it into a focal point of the room.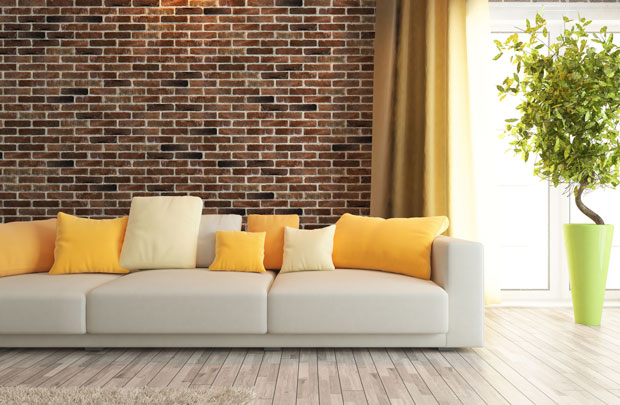 However, you should pay special attention when choosing which wall you want to stand out, as it is naturally the one that is noticed first when you walk into the room. Accentuating the wall behind your bed, a fireplace or even a work desk is probably your best bet.
As long as the rest of the walls are neutral and do not clash with the feature one, you'll add a pop of colour into your house without going over the top.
Pace yourself and enjoy the process
Nobody knows your tastes, preferences and needs quite as well as you do, so taking on the work of refreshing your home makes a whole lot of sense.
The downside is that you can overdo it and the effort to introduce change can become routine. You get caught in it and before you know it, the habit becomes another chore on your to-do list.
Take your time with the process and enjoy it – it's a want-to-do, not a have-to-do.
With the right approach, it will become an extra source of joy in your life and we can't have too many of those, can we?