Want to make your home seem expensive without being a millionaire? There are some simple tricks you can apply to make your home look like you spent a lot more than you actually did.
Whether you are selling your place, or simply trying to awe your friends, incorporating an element of extravagance in your home doesn't need to cost a fortune. You just need to know these six tips.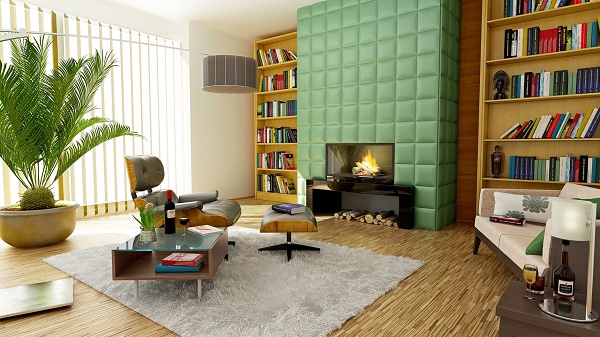 Build a Feature Wall
There's no need for you to fully re-decorate your place to create a sense of luxury. Choose a notable wall in your living room, and make  it different from the rest with either a line of paint or beautiful wallpaper.
Present that wall with a theme; it can be anything from flowers to taxidermy. As long as the color designs keep in line with the remainder of the room, you can change any space into something very unique.
Use Flowers
Nothing says beauty and luxury like nature. Invite flowers into your household whenever feasible.
Animate your space with flower arrangements that harmonize with the colors of your room. Lilies, orchids, roses, and tulips are exceptional at attaching an element of elegance, and they tend to be budget-friendly as well. Keep a steady supply of fresh flowers coming, and save money, with a 1 800 Flowers coupon code.
Use White
White executes two general themes in a room:  the illusion of additional space; and the production of  shade.
By painting your room white, you can create a striking focal point in your home. A few antique sofas and wall art can now become the highlight of your home when they aren't forced to clash with bright and peculiar paper, paint and walls.
Don't Overthink
You will struggle to attain a luxurious appearance for your place if you depend on mass-produced furniture, fittings, and fixtures. But you don't need $1000 custom-made pieces to make your place look incredible.
Antique furniture can be an excellent way to make your home look like a 19th century mansion. Finding this type of furniture in excellent condition is never easy, but it can be very rewarding  if you obtain the perfect pieces.
Widen Your Space with Mirrors
Hanging big mirrors in a room will produce the illusion of extra space. Try placing your mirrors on opposite windows to create a resourceful  use of natural light.
Make sure that you have the your best appliances and furnishings out to show off when you're having guests over. For example, if you're having people over for breakfast, make sure to show off that cool coffee machine that you recently bought. Then have them in full focus in the mirrors so that they'll look twice as grand.
Establish the Illusion of Taller Ceilings
Few things yell luxury like a high ceiling. Sadly, vaulted ceilings with complex decorative accessories are incredibly expensive.
You can cast the illusion of a tall ceiling by merely hanging your curtains as high as possible. This can give your home a luxurious appearance without the need of spending much.
Takeaway
None of these ideas take long to execute and the impact can benefit your home for years to come. In the end, beautifying your household is not all about money, because love and creativity are what make the place truly full of life.