Sometimes your home desperately needs a facelift, sometimes you're just bored. Regardless of what your reasoning is, saving money is always a great thing. Here are some economical renovation ideas without a loss in quality, perfect for spicing up a home.
1. DIY Smart Phone Pictures
Who says you need fancy artwork that run a couple hundred dollars a piece to spice up your walls? While we're not shaming you for hitting up your local art gallery for stylish home additions, there are more economic ways to replicate the same, gorgeous effect without your bank account taking a hit.
How? Two words: smart phone. Plenty of newer phones are equipped with stellar camera quality that even somewhat rival the quality of professional cameras! Use this to your advantage by taking a few artsy photographs and finding a frame to put the prints in.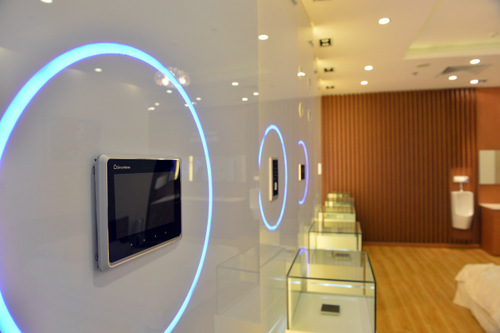 Here are some specific ideas:
Wooden works of art.

Go for a rustic aesthetic by printing your images onto the back of square, wooden panels. Hang them in a row over your headboard, a couch in the living room, or other places you see fit!
Wall calendars.

Don't let your family memories be forgotten. Instead, preserve your pictures in an easy-to-flip calendar and hang it on the kitchen door.
Photo cubes.

Get a paperweight box and paste a single image on each side for a quirky addition to any tabletop surface.
Hanging display.

Go vintage chic by hanging your photos along a wire frame within a huge frame. Hang them up with funky paper clips!
2. Decorations you can eat too!
Trust us, we're not crazy for this one. Nothing brightens up a room more and makes it look like something straight out of a Martha Stewart catalog than vibrant fruit, plucked straight from nature.
Be careful though, you want to choose long-lasting fruit. Don't make the mistake of selecting fruit that will spoil quickly, like peaches or berries. Rather, opt for citrus. Citrus remains fresh for a surprisingly long time, making it perfect to display out in the living room.
Oranges, limes and lemons are particularly wonderful for aesthetic purposes during the spring or summer. Apples are great for the winter.
3. Beauty through Flora and Fauna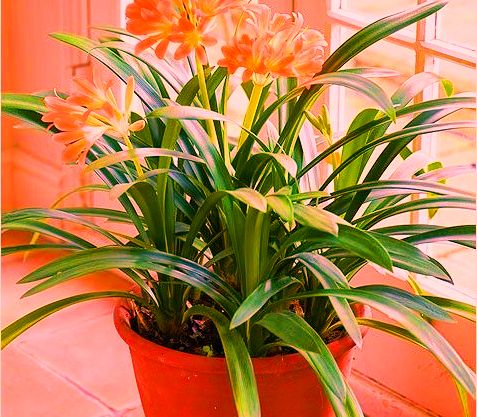 Continuing on the theme of using nature to your advantage, why stop at just fruit? There are a plethora of gorgeous accents accessible right outside your door, or not too far from you.
Depending on whether you're close to the coast, or somewhere near plenty of woodland, will determine what pieces are readily accessible to you. If you live by the water, decorating your home can be as simple as going to the beach and collecting sand, rocks and shells for a bunch of tall vases, as well as driftwood for nautical vibes.
If you live somewhere near the mountains, collect birch tree limbs and twigs. You can even turn birch tree into a floor lamp by using a lamp kit and adding a shade!
4. Who says chalkboards are just for teachers?
Admit it—getting to draw on the chalkboard as a kid was a deeply satisfying experience, for reasons that never became clear. Recapture that childhood charm by bringing one into your own home! Not only is it a stylish addition, but it also serves a plethora of useful functions.  
Put it in the kitchen.

Never forget what grocery items you need before a trip to the store. Jot down your list on the exterior wall of a kitchen cabinet or island using

chalkboard paint

(less than 20 bucks!), and boom! You have your own personal board. You can also use the board to jot down menu items for a fancy way to show your house guests what's on the menu that night.
Game night, anyone?

Gone are the days of writing down everyone's score on a piece of paper and hoping you don't misplace it. Hang a chalkboard in your living room as a foolproof way to make sure everyone keeps the points they deserve. It's also a pretty great tool for classics like Hangman and Charades.
Chalkboard calendar. Get organized with a beautiful, ombre chalkboard calendar in your office space using ombre chalkboard paint. Label the days of the month with chalkboard markers and fill them out with any pertinent information.
5. Pillows, Pillows, and more Pillows!
Pillows harness a great power: they can revive a boring room, they can brighten one, and they offer a ton of comfort! However, pillows can be pricey. With prices that typically range from $15 to $50 (or more!), buying as little as three for a sofa would be costly.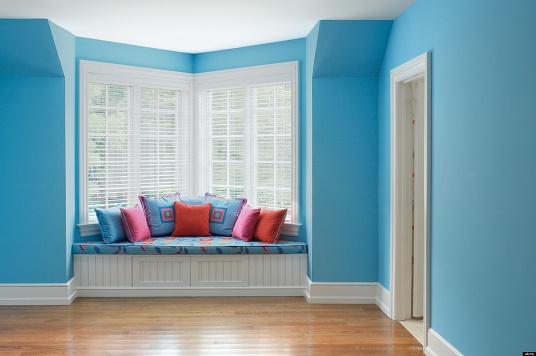 Skip the middleman and head down to the fabric store to pick up a yard of your favorite print. From there, take it to a dry cleaner that offers alteration services. He or she can then sew the pillow of your custom selection for you, for much cheaper! Here are some good fabrics to use:
Cotton. The classic. It's durable, easy to wash, and perfect for homes with young children or pets.
Velvet. Not only does it feel absolutely amazing on the skin, but it adds instant warmth to a space. It's perfect for the winter.
Faux fur. Bathe your home in luxury with faux fur pillows, comprised of Mongolian wool or sheepskin. However, unless you're willing to keep up with getting it dry cleaned (can't be washed!), this might not be the best option for some.
Linen. Light, airy and simple. Cleaning the fabric is relatively low-maintenance, as it's blended with durable fabrics like cotton and polyester.
Economically priced homes are as great as economically priced home decor. Check out websites, such as beycome.com, for discounted house listings.