Regardless of whether you live in a penthouse suite or simple apartment, you should prioritize functionality if you are trying to remodel your master bathroom. Beyond having a well-designed bathroom with every enviable accessory, you should be in a position to enjoy everything that is in it without feeling constrained.
In our current world, with the advancement of interior design, it is possible to have a functional and equally cool bathroom. If you are looking for a way to achieve this functionality and coolness, here are 8 master bathroom remodel ideas to consider: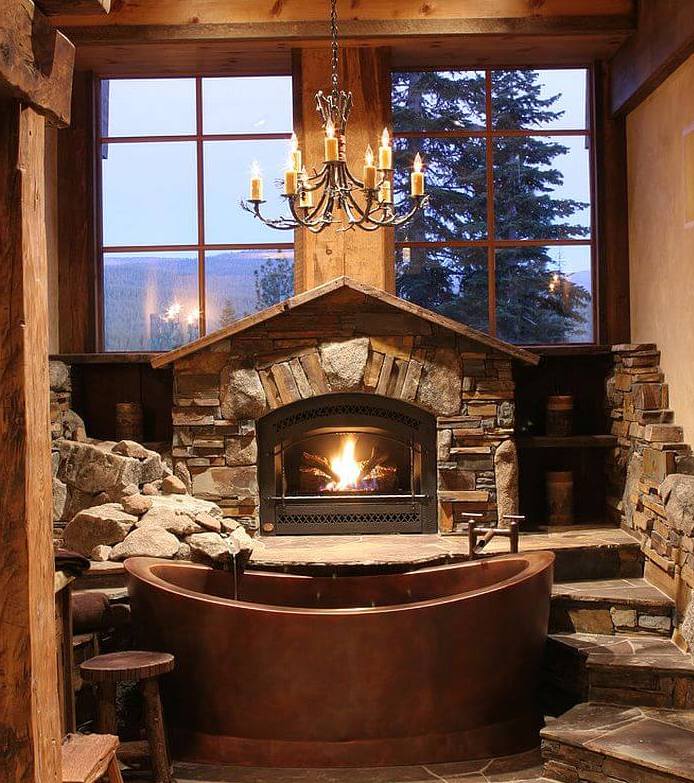 1. Lighting
Switching the lighting system is a good place to start from during the bathroom remodel process. Start by replacing the lights that you have in your bathroom with recessed lights throughout your ceiling. This will help you achieve optimal lighting in the whole room. This goes along with having a dimmer switch strategically installed, for you to adjust the mood in the bathroom as you please. You will also have to check out the lighting installed by your bathroom mirror.
Ideally, you should have a lighting system that is bright enough to facilitate your shaving or make-up application needs.

It is generally a good idea to consider installing bright lights in your master bathroom if functionality is at the very core of your remodeling needs.
2. Wiring
Most people will overlook the wiring factor during the bathroom remodeling process, and this can end up costing them more than just money-their lives. If you have lived in your apartment for a long time, it is time to have those wires replaced and amped up.
The water in your bathroom is a potential danger if it comes into contact with your appliances, and you do not want to learn this lesson too late. During the remodeling process, therefore, ensure that this issue is well-taken care of by having the electrician fit high quality and durable wires.
3. Heated Flooring
How many times have you woken up to a cold bathroom floor that only made you feel terrible about waking up in the first place? If your answer is many, you should prioritize the installation of radiant heat beneath tiles during the remodeling process. You, however, don't have to have this done on the entire bathroom floor. You can shop for an electric mat which is capable of boosting the existing heating system in the bathroom.
Provided you also install a programmable thermostat to control the heating process 45 minutes before you wake up, you will soon be enjoying the functionality of your remodeled bathroom.
4. Proper Ventilation
Improper ventilation is bound to make your bathroom stuffy. Also, when some odors accumulate over time, they can make your master bedroom a room that you hate to visit. With proper ventilation, however, you can walk into an aerated bathroom that has the right temperature for you to enjoy your shower with the calm and peace that you deserve.
A fan is the only gadget which can fix your ventilation needs if it works in tandem with the well-positioned bathroom windows. Ensure that you purchase an ultra-quiet fan for your master bathroom since you don't want to stay awake as a result of any irritating noise from the machine.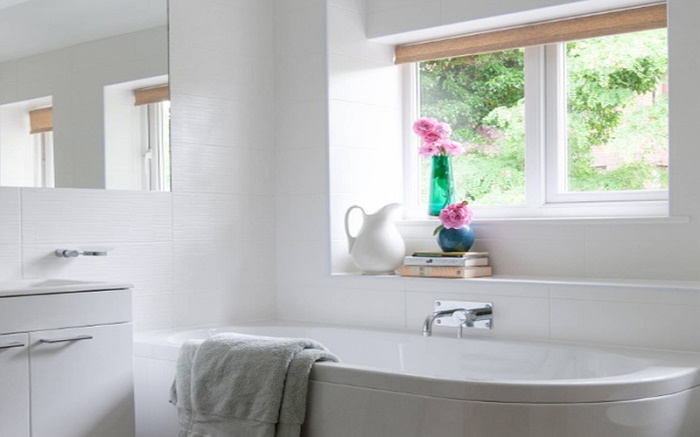 5. Medicine Cabinets
Most of the minor injuries that people get while working at home are usually dressed in areas with a sufficient supply of water, and this includes the master bathroom. It is a good idea to have your medicines placed at a place you can conveniently access them.
This is where having medicine cabinets in your master bathroom can be such a great idea. In addition to giving you the desired functionality, these cabinets also make your bathroom look modern, hence should be considered during the remodeling process.
6. Hire the Right Contractor
This may be quite ambiguous, so let's break it down: you need a contractor whom you can direct on how to remodel your bathroom, and whom you can politely ask to redo the areas that are not well-done. Remodeling your master bathroom will cost you a significant amount of money, hence you do not want to repeat the process due to the end result not being pleasing to your eyes.
This is why is it is advisable for you to consider having a contractor who you can speak to and trust that they will handle your needs as desired. In the end, you will realize that this option will save you some money, which you can then use to meet other needs in the same project or different projects.
If you need help finding the right contractor, read more here.
7. Plumbing
You cannot go about the master bathroom remodeling process without thinking about plumbing. In most residential houses, 1.5-inch pipes are used in the drainage systems. For those who have some little knowledge in plumbing, you can confidently tell that these pipes can be disastrous if they are being used to drain dirty water frequently.
Most of the water in your bathroom contains hair and other non-biodegradable substances, which may end up clogging your pipes. One thing that stands, however, is the fact that a larger pipe is less likely to clog.
In this case, you should have all the 1.5-inch pipes replaced with the 2-inch pipes, for you to minimize the possibility of dirty water ever flowing back into your bathroom due to clogging. When hiring a plumber, be sure to watch out for scammers!
8. Alter the Height of Your Bathroom Accessories
Maybe you recently purchased a house and due to the excitement that you had then, you forgot to check the height of the accessories in your master bathroom. After some time, you will begin noting that maybe the towel bars are too high, or your robe hooks are quite low.
Also, the bathroom mirror may not be conveniently placed for your make-up and shaving needs, and the medicine cabinets may in a way not be easy for your spouse to access. If you identify such issues, they should be rectified during the remodeling process.
It is actually advisable that you have every member of your family who uses the master bathroom give their input on this issue. Remember, the goal is to have a functional bathroom, hence the proper height of all your bathroom accessories matter.
Need More Master Bathroom Remodel Ideas?
These master bathroom remodel ideas are just the tip of the iceberg, in terms of what's possible to do to your bathroom. If these 8 ideas aren't enough for you, be sure to check out the home improvement section of our site!