You just built your dream home, you purchased all the finest electronics and furniture, but something is missing. The house still doesn't look as good as you thought it would. This is because you've forgotten to cover your windows!
Curtains, blinds or shutters are an integral part of the décor. Every time someone looks towards the windows this is the first thing they observe. The right kind can really bring out the beauty of your home. Furthermore, there are products that can add elegance but are yet an affordable décor.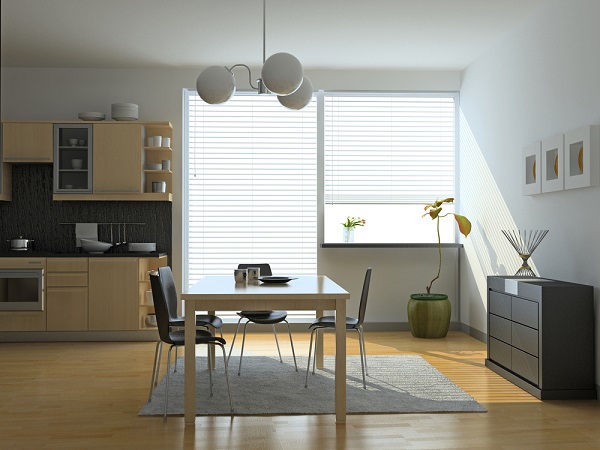 Buying curtains to cover windows is a normal and outdated practice. You can add a little spark to your décor by using the following:
Blinds
Blinds are a sort of window cover that people have been using to add some fire to their décor! Not only do they look stylish, they also provide the ability to adjust the amount of sunshine coming into the room. Not all blinds completely block the window, and this becomes a privacy concern for some people.
You need to choose the right one for your home or office decor. The fact that they are available in different materials and styles to complement the décor, only adds to their charm.
Shutters:
Shutters are thicker and sturdier than blinds, with wider and fewer slats. They require much lesser cleaning and care as compared to blinds and are usually installed around large windows. They may be a little costlier, but their availability in different materials and their aesthetic value is unparalleled.
Shades
These are similar to window blinds, but they offer a wider variety. They're made of lightweight materials and also help in controlling the temperature besides their aesthetic value. These can help retain heat inside the house or prevent heat from coming inside, based on the type of shades used.
They come in many colours and designs making them a very attractive choice for your home. In recent times, many interior designers have placed their faith in honeycomb or cellular shades which has made them a huge hit amongst homeowners as well. Roman shades have become popular amongst people looking for a simple but elegant look.
Drapery
Apart from regular curtains, this category also encompasses various stylish methods of covering windows. Usually, drapery is entirely made of cloth or textiles and offers the widest variety of choice for decorating and covering your windows.
Carefully and meticulously arranged graceful folds of cloth not only add aesthetic value to your décor, both also help in reducing the temperature by blocking out the sunlight.
Earlier, drapery was made entirely out of cotton, but nowadays polyester and other water-resistant materials are also incorporated to increase their beauty as well as their durability.
Technology has touched every part of our lives, so why should this field be an exception? To add that unique flare and comfort in your décor, invest in motorized blinds, shutters or shades. Not only do they add an ultra-modern feel to your house, they also provide a great level of comfort.
Modern ones are even controlled by a remote. They also allow you to adjust the natural lighting according of the house or according to your mood.
You must love living in the 21st century because of such advancements. Making your house look elegant is now convenient and easy. Consult on which type of window cover works best for you and go ahead with it.
Know all about the costs and check the quality of the products. You can try out The Blind Guyz for amazing blinds, draperies, shutters, and so on. Make sure you have the best possible options at hand.