There are few gifts that continue to inspire and delight the way that a gift for the home does. Whether it's beautiful trinkets, meaningful artwork, or a unique timepiece, gifting something for the home offers a lovely reminder every time the receiver lays their eyes on it; a reminder of you, a reminder of positive affirmations on the piece itself, or maybe just a reminder of the literal time!
As the new year gets well underway there are sure to be countless reasons to shower the people in your life with presents. We decided to take this opportunity to round up some of the best and most unique home decor gifts to thrill your dearest family and friends this year!
Houston Llew Spiritiles
Houston Llew created his Spiritiles as a boon of positivity for their owners. They all feature delicate imagery on the face and a meaningful quote wraps the spines.
Due to the way the tiles are crafted – powdered glass "painted" and then hand-fired at high temperatures onto copper tile – every tile is slightly different. Each piece is as individual and special as the person you are purchasing it for. Not only are they beautiful, but their positive quotations can help to serve as a subtle hint of encouragement to your loved one each day.
They truly allow you to capture the spirit of the receiver and show how well you really know and love them. Spiritiles are an enigma in that they are colorful, yet somehow neutral; they are vast and varied, yet they all look wonderful together – you really cannot go wrong with this little slice of wisdom on the wall!
Eighteenth-Century Firearm Replica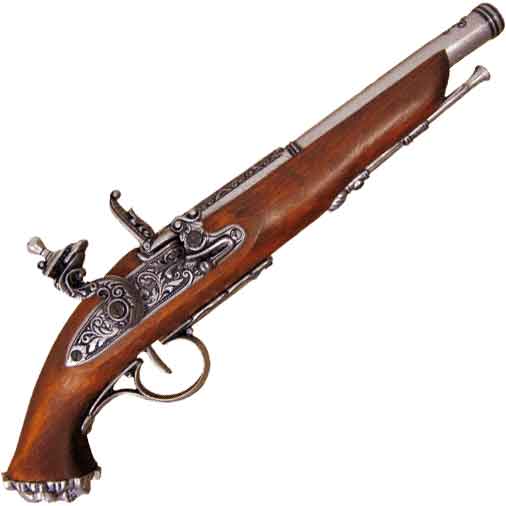 Collectible items can make for great home decor gifts for history buffs. This 18th century flintlock pistol replica is perfect for hanging on the wall, along with other era-inspired weaponry. Replicas are not your conventional gifts, but they're the perfect presents for people with niche-specific interests. 

Safe and non-firing, this flintlock pistol replica cannot be made to fire real ammunition. The barrel, trigger, and lock mechanisms are crafted from cast metal.
The resin body has an elegant wooden finish to mimic real flintlock pistols in the 18th century. These replicas are perfect for collections, theater props, and home decoration.
Nautical Wood Maps
A fantastic one-of-a-kind gift to celebrate treasured places. Maybe it's the town they grew up in, the lake where they spent their childhood camping, or even the place that they have always dreamed of visiting someday?
These maps are stunning and meticulous in both their detail and design. They are designed by professional cartographers using up to six different charts in order to create the most intricate and interesting renderings of each location.
These plans are then cut with state-of-the-art lasers, scrupulously stained in one of two colors and carefully assembled by hand before being framed in solid wood. The result is a multidimensional rendition of some of the world's most beloved locales and a lifelong keepsake.
Qlocktwo clocks
We know what you're thinking: a clock as one of the best gifts of 2020? Really? Yes, because this is not just any old clock we're talking about! Qlocktwo clocks are truly awesome.
They have won over 20 international design awards, they are modern and interesting and they are sure to keep all guests talking every time they lay eyes on it. Qlocktwo's feature a unique typographical display (you literally read the time) and they can either be hung on a wall or left free-standing.
The clock facade is attached with magnets and thus makes it interchangeable, completely customizable to suit the particular style or language of the person you are buying for; it also means that the faces can be rotated out if their tastes should change.
You can even create completely custom covers to make it undeniably them. Definitely not your average clock!
CoolSnowGlobes
Interestingly, snow globes are having something of a moment right now! These are not your grandmother's snow globes; they are clean, modern and a truly fresh take on an enduring favorite.
Heirloom-quality, handcrafted with love, and with an archive pushing 150 globes it is very easy to find something fitting for your favorite giftee.
There's something undeniably playful about them, an air of nostalgia envelops the holder as they remember the feeling of shaking up those glittering flakes and covering a tiny landscape in a blizzard!
Only now it is far more than just landscapes, and even more than just snow; there are scenes for all seasons, seascapes, rainscapes, and even beguiling meditative globes to choose from!
Sugarboo and Co. Art Prints
The very height of farmhouse chic meeting traditional motivational quotes and affirmations, Sugarboo and Co. has created a true powerhouse collection of art prints fit for anyone you care for.
Inspired by family, nature, animals, children's art and folk art, Sugarboo's prints seamlessly blend the serious and the superficial to not only inspire, but to always keep an air of innocence and possibility.
Faded woods, neutral colors, juxtaposing dark and light, these timeless pieces fit seamlessly into any decor style and nudge their owners gently toward the inspiration espoused on the piece.
If the art prints are not quite what you are looking for, Sugarboo also has a lovely collection of office accessories including leather bound journals featuring encouraging excerpts, and "gathered truths" – a collection of 365 thought provoking quotes from wise men and women, one for each day of the year!