The bathroom is where we spend over a year of our lives. Shouldn't we make it as nice a place as possible?
The answer is obviously yes, but not all of us can turn into the Property Brothers, tear apart our entire bathroom, and rebuild a new, better version.
Instead, many of us need bathroom decorating ideas on a budget.
Thankfully, we have nine ideas that can give your bathroom a simple but noticeable update. Read on and learn how to pull your bathroom out of the dumps or have a look at Keystone Bathrooms who provide bespoke bathroom renovation and installation services.
1. New Shower Curtain
For smaller bathrooms, the shower curtain can appear to take up more space than anything else. That makes easy it to use as a focal point. A change to your shower curtain can change the look and feel of your entire bathroom.
Your curtain can be a large work of art that embodies the theme of the bathroom and informs the other decor that you add. For instance, a shower curtain covered in cactuses can tell visitors immediately that they have walked into a cactus-themed bathroom.
Likewise, a shower curtain with a solid shape or simple design can make your entire bathroom feel more modern and up-to-date on current trends.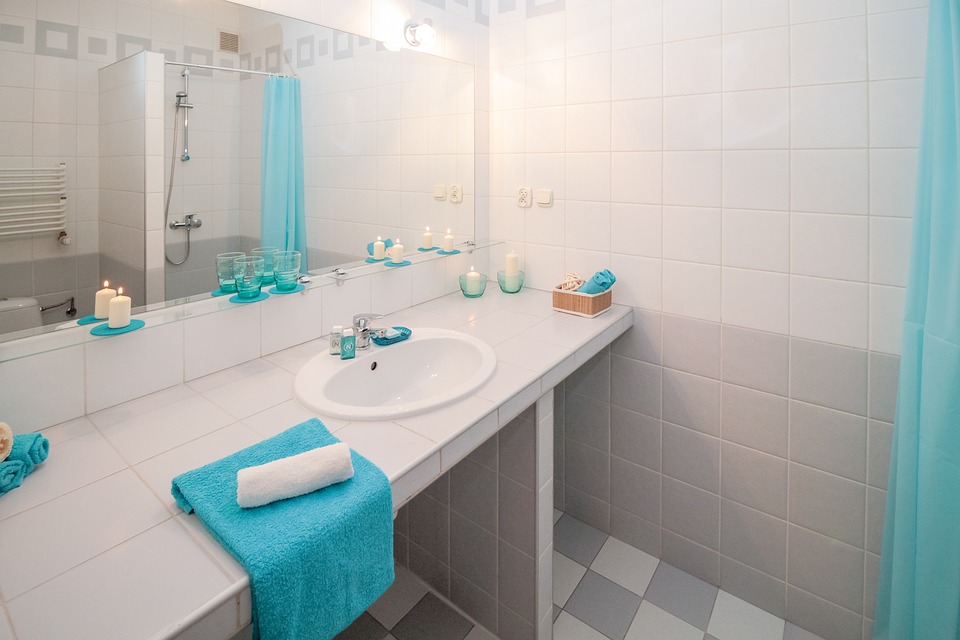 2. Updated Cups and Soap Dispensers
Are the cups and soap dispensers in your bathroom worn out or outdated? An update may be in order.
By updating these, you can make small changes to shift to a new overall bathroom theme.
For example, if you're going for a sleeker, more modern bathroom, getting darker, more metallic cups and soap dispensers can help you take a step in the right direction.
3. Metallic Paints to Enhance Your Bathroom Decorating Ideas on a Budget
From towel racks to toilet paper holders, to cabinet handles and hinges, there are many things in your bathroom that can look good as metal.
However, getting metal versions of all these things can be expensive. That's where a good metallic paint can come in handy.
Whether you already have objects you like or you want to buy new, cheap bathroom decor, all of these items can use metallic paint to seem more sleek and modern. This update can change the entire look and feel of your bathroom.
4. Repainting Cabinets
Replacing your cabinets is expensive and hard to do on your own. So how can you update them on a budget?
New paint!
Just like a shower curtain, cabinets can be a big factor in the overall feel of your bathroom. With a new, modern shade of paint that fits with your newly painted handles and hinges, your entire bathroom can seem years newer.
5. New Light Bulbs
Lighting can affect the overall vibe of a room, and even affect the mood of those who step inside.
However, changing lighting fixtures completely can be costly. Changing the type of light bulb you use can be a simple way to make a big difference.
If you want dimmer, more yellow light, then incandescent lightbulbs are the way to go. For a brighter, whiter light, try LED bulbs.
If you want to get really crazy, you can try bulbs with colored tints to make your bathroom red, blue, green, or purple.
6. Shower Mat
A sore spot for older bathrooms can be the bottom of the shower or bathtub. These are places that can easily pick up stains, cuts, or weird marks.
All these issues can be covered up with a good shower or tub mat, covering the area and adding a new color to your bathroom.
What's more, these mats can also make your bathroom safer.
Each year, thousands of people visit the emergency room due to accidents in the bathroom. By adding a mat to your shower or bathtub, you can provide more traction to an area that can be the most slippery in your entire bathroom.
7. New Towels
If you use towel racks to hang up your towels, then these linens become important decor pieces that you see every time you step into your bathroom.
Random or old towels can take away from the overall theme of your bathroom. If that's what you have, then an update is in order.
By getting luxury towels with a specific color or design, you add new pieces that help tie your entire bathroom together.
8. Use an Ocean Theme
While there are a lot of potential bathroom themes you can go with, an ocean theme may be perfect for those in need of bathroom decorating ideas on a budget.
For those with kids, an ocean theme can work perfectly for water toys you already have. Add in some dolphin stickers on the wall and you're halfway to a fun new bathroom.
The ultimate feature is the paint, and how little you need. To make it seem like you're at the beach, you can paint the bottom half of your walls blue. The top half can be kept whatever color you already have so you can have a horizon line on your new ocean.
If you're worried about your ocean not having waves, and you not having the skill to make waves, then use a sponge. By doing some sponge painting along your horizon, you can give the appearance of ocean spray.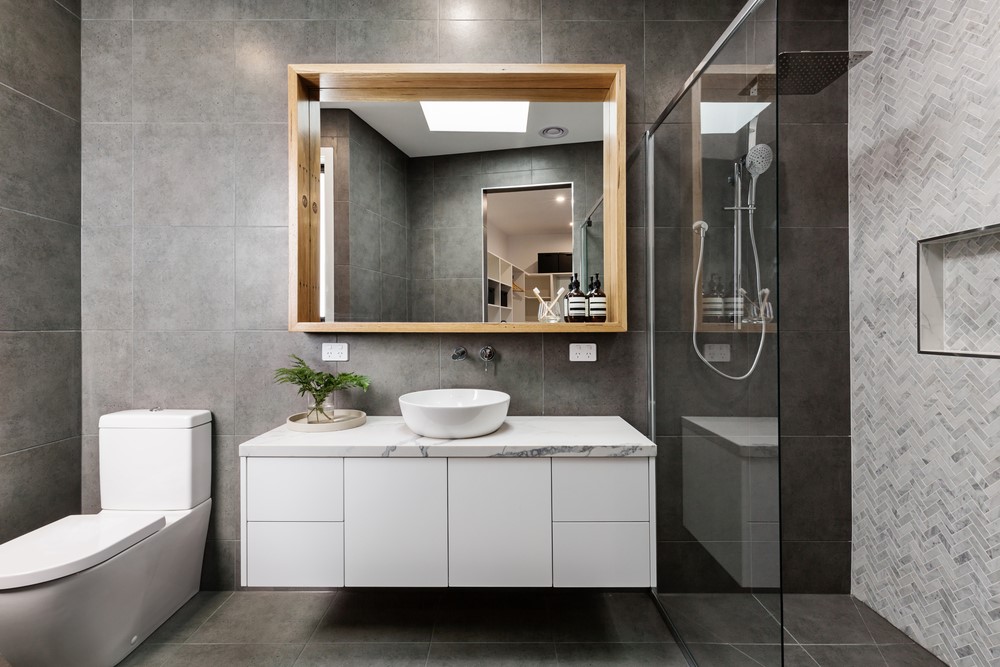 9. Add a Wet-Wall
Another area of your bathroom that can use a quick update: the shower walls.
Since they are constantly being hit with water, it is easy for mold to grow. This creates a health hazard for anyone who enters your bathroom.
To fix this, a wet-wall can be installed. These plastic walls resist mold while also providing a sleek and modern addition to your bathroom. To learn how these can be installed, read more here.
Now Put These Ideas to Good Use
We deserve to have perfect bathrooms. However, until HGTV comes to renovate yours, these nine bathroom decorating ideas on a budget will help to turn your bathroom up a notch.
If you're looking for more décor ideas for the rest of your house, be sure to check out our other decoration articles!