Your bathroom is a sanctuary, where you are able to sing in the shower, relax in the bath, and rid yourself of the dirt and dust from the day you had. So of course, you will want to make sure that you have a bathroom with a relaxing and clean design that matches your whole home!
If you're wondering how to improve your bathroom when on a budget, then read on as I show you some cheap and easy hacks!
8 Cheap Ways To Improve Your Bathroom
Here are the seven easiest and affordable tips to follow so you can have a better bathroom:
Invest In A Heater
I'm sure no one wants to wake up in the morning or go back home after a stressful day only to be facing the frigid cold showers, especially during the winter! So instead of braving the temperature and singing "the cold never bothered me anyway," install the best tankless water heater to have a flow of warm water on-demand. It's a small investment for years of comfortable and luxurious showers!
Install A Soap Dish
Many people overlook the soap dish or a holder for shampoo, but this is actually quite an effective way of shaving off a few seconds from bending down to get your soap. Plus, you won't have to worry about losing your soap or having it slip from your hands while showering. These are effortless to install and are very affordable!
Give Your Cabinet A Facelift
If you don't have a medicine cabinet yet, then it's time to make one! That way, you won't be knowing your toothbrushes or toothpaste all over the place when washing your hands. Remember to stock it up with first aid supplies and much-needed personal toiletries to always stay prepared. You might even want to give your cabinet an upgrade by installing a mirror for better functionality and design.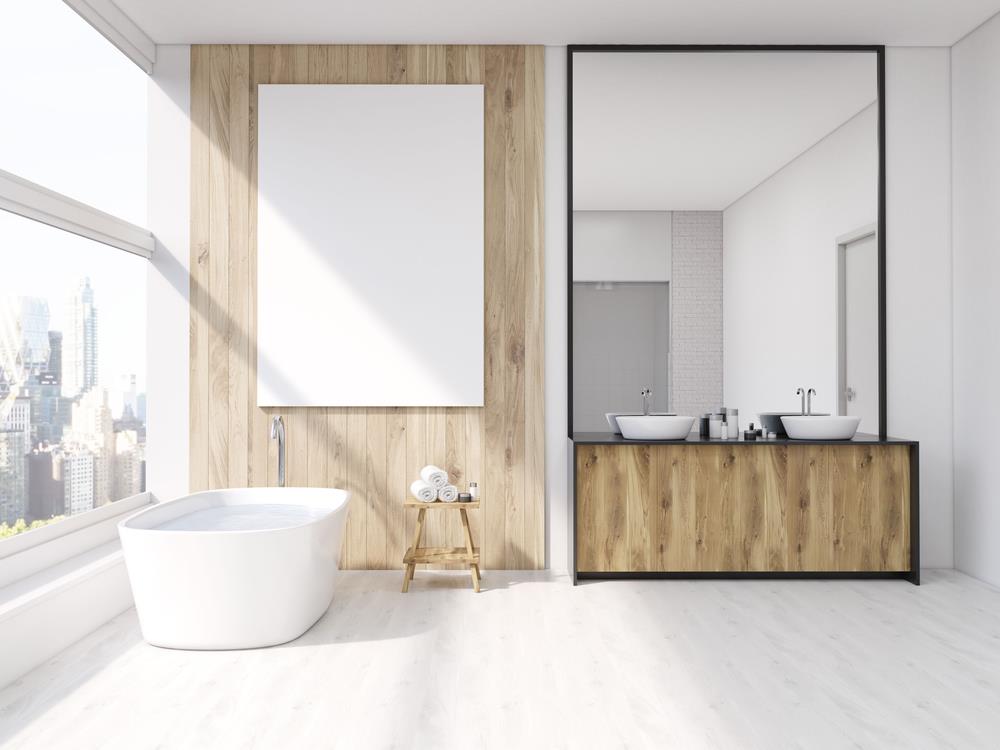 Build or Clean Your Exhaust Fan
We tend to forget about our exhaust fans, which build up dust and make it less powerful than it should be. It's best to give it a good cleaning with a vacuum hose and brush attachment to free it from dust or blockage. If you don't have an exhaust fan, then it's time to install one to prevent a stuffy bathroom or moldy walls from hot showers.
Replace and Fix Broken Tiles
Another affordable way to make your bathroom look refreshing and cleaner is to replace broken tiles and cleaning any dirt between the grouts. Brighten the tiles with acid etcher, which also removes dirt from the surface and grout. If you have wooden floors, then give it life and brush it with glossy porch paint.
Clean Your Shower Doors
Did you know that wet shower doors or curtains can lead to molds all over your bathroom? To prevent mold from accumulating, then make sure that you wipe away any moisture from the shower walls and the door or curtain. Keep your curtain open after showering and repair leaks and slow drainage immediately!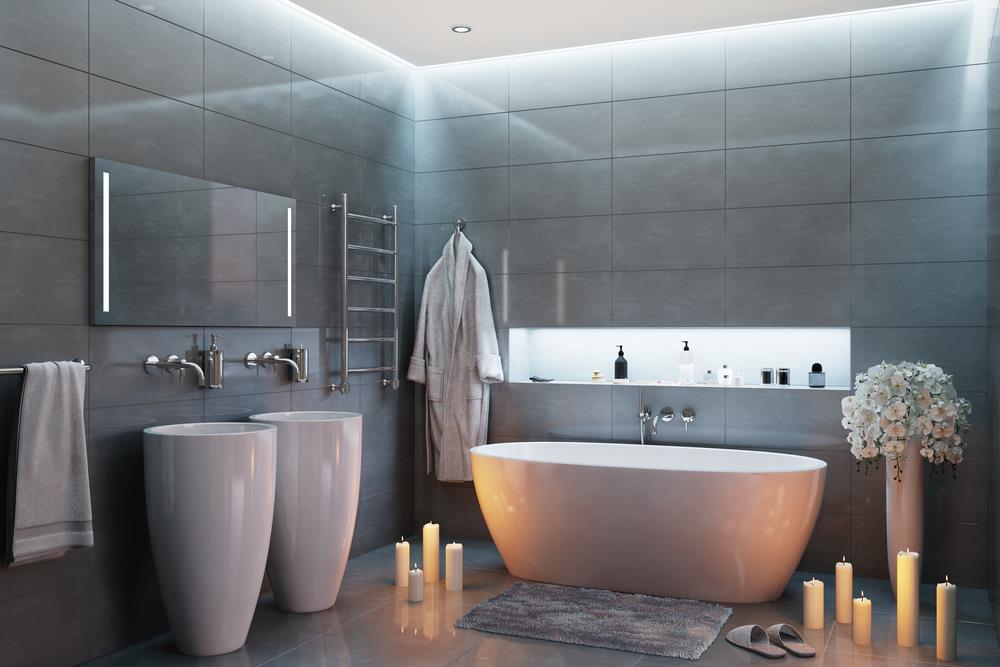 Have A Towel Rack
Instead of lazily throwing your towel on the floor or the nearest chair, have a towel rack. This prevents your heavy, wet towel from breaking any of your hangers and ensures that the towel stays away from the floor.
Improve The Lighting
It may be time to replace your light bulbs and fixtures! Once you have it replaced, you may want to kick up the ambiance a notch by placing battery-operated candles for a serene feeling while taking a relaxing bath.
In Conclusion
I hope these cheap ways to improve your bathroom helped you out in getting a bathroom that looks as great as it functions! So don't wait any longer and try following any of these tips today.
Tags: cheap bathroom remodeling, cheap bathroom renovations, cheap bathroom remodel ideas, cheap bathroom renovation ideas, how to remodel a bathroom cheap, cheap bathroom decorating ideas, cheap bathroom updates, cheap bathroom vanity ideas,